Chocolate Covered Raisins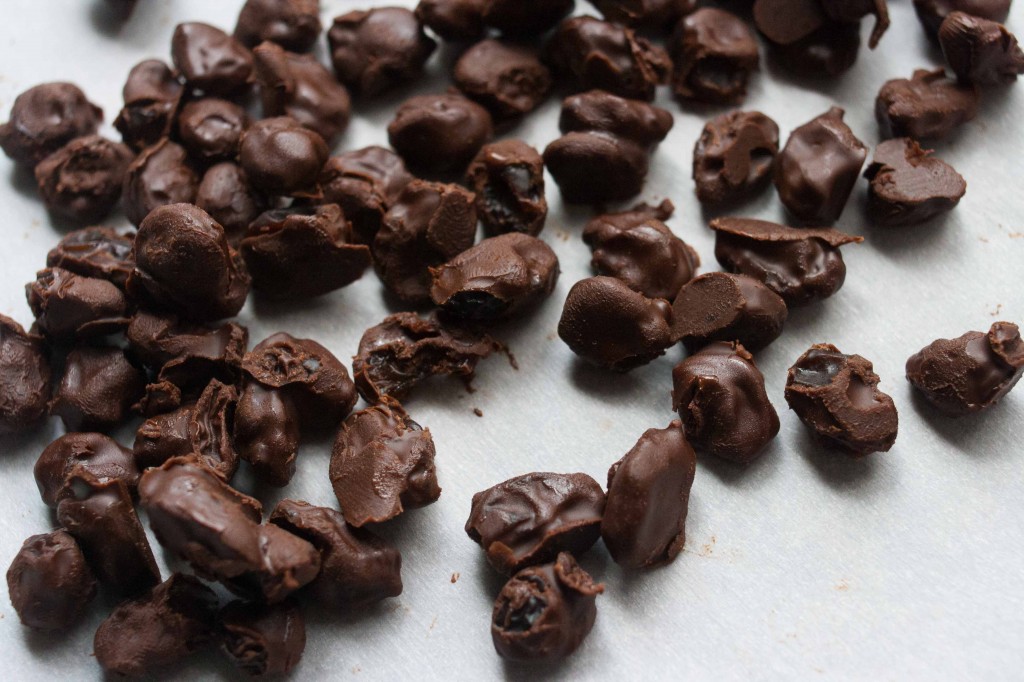 So one of my favorite chocolate treats growing up was definitely Raisinets. I would eat those things daily. I do recall classifying them as a healthy dessert and would even eat two bags a day sometimes, ha. I'm glad I have resigned my not so nutritious habits, but now I have found a way to incorporate my love for these chocolate covered wonders in a tad bit healthier notion.
These put a sweet spin on the typical Raisinet, as the coconut oil and clove spices give it a unique flavor. The coconut oil is good for thinning out the chocolate, but also provides a lovely mellow coconut flavor, yet with no artificial flavors nor synthetic ingredients.
It blows my mind that companies are still producing "food" that contains synthetic ingredients. GAH. It's terrible and unfortunate, but we just have to protest one step at a time and here my friends is a grand ol' first step in the right direction towards healthier and more wholesome snacks.
This tasty, simple treat is easy to make and shall please any ol' chocolate covered raisin fan out there.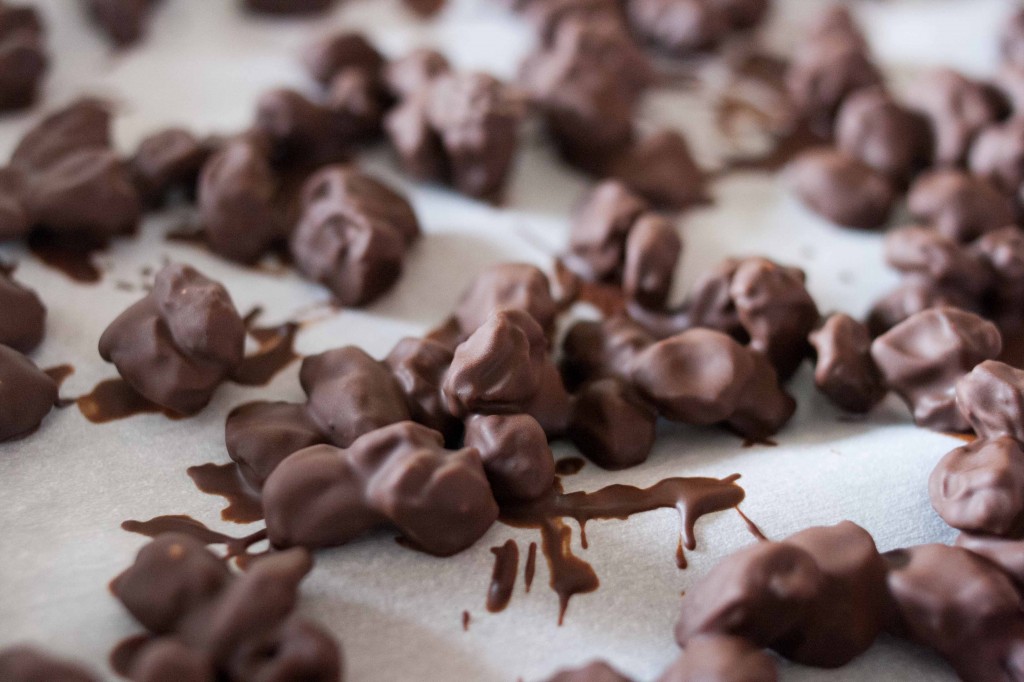 Ingredients:
1 cup raisins
1/2 cup vegan chocolate chips
1-2 tsp virgin coconut oil (more for thinner chocolate, less for thicker)
1/8-1/4 tsp cloves or cinnamon (optional)
Directions:
1. Melt the chocolate in anyway you please. I did in a pot via stovetop on the lowest setting.
2. Mix in coconut oil and if desired, spices.
3. Add in raisins and mix until all is coated
4. Pour and spread out mixture onto a baking sheet lined with parchment paper
5. Place into fridge to harden
6. Once hardened, break up pieces and eat!!
Like I said, super simple and delicious. Store the rest (if there is any left!) in the fridge.
I hope you enjoy!