Vegan Mint Chocolate Buckwheat and Hemp Bark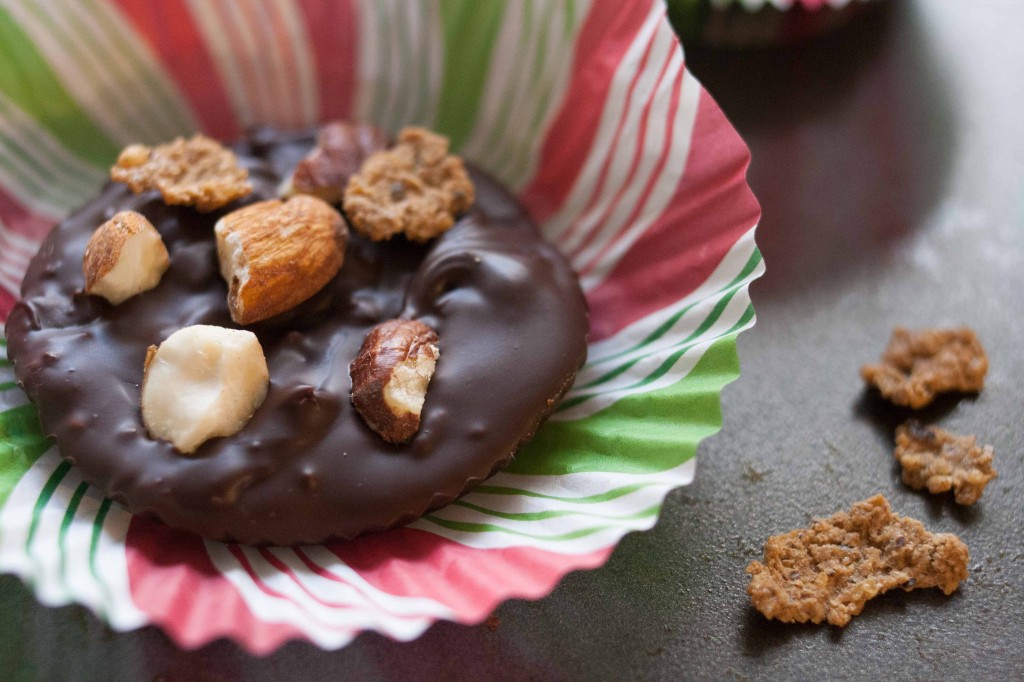 Ah ha, I have the perfect holiday treat that is not only vegan and gluten-free, but also deliciously delectable and simple to produce. What is this magic that I bring to the table you may be pondering? Well my friends, a vegan mint chocolate crunch bark graces your computer screen this instant. Adorned with hazelnuts and almonds, this peppermint chocolate bark is laced with buckwheat and hemp cereal and no preservatives nor synthetic ingredients to make this a divine dessert especially for the holiday season.
These have been tested by non-vegans with much, much success.
It has been suggested that I sell these. I think these chocolate children would make wonderful holiday gifts! Or simply serve to friends and strangers alike.They remind me of a healthier version of the childhood favorite Girl Scout Thin Mint cookie. Except only FIVE ingredients. Yup. Quick, easy, delicious, vegan and no questionable ingredients. A healthier alternative to a lovely holiday favorite, chocolate peppermint bark.
What I'm all about.
(And no little girls knocking at your door lookin' all little and adorable, just wanting you to buy 5+ boxes of their damn thin mints). They were one of my favorite cookies…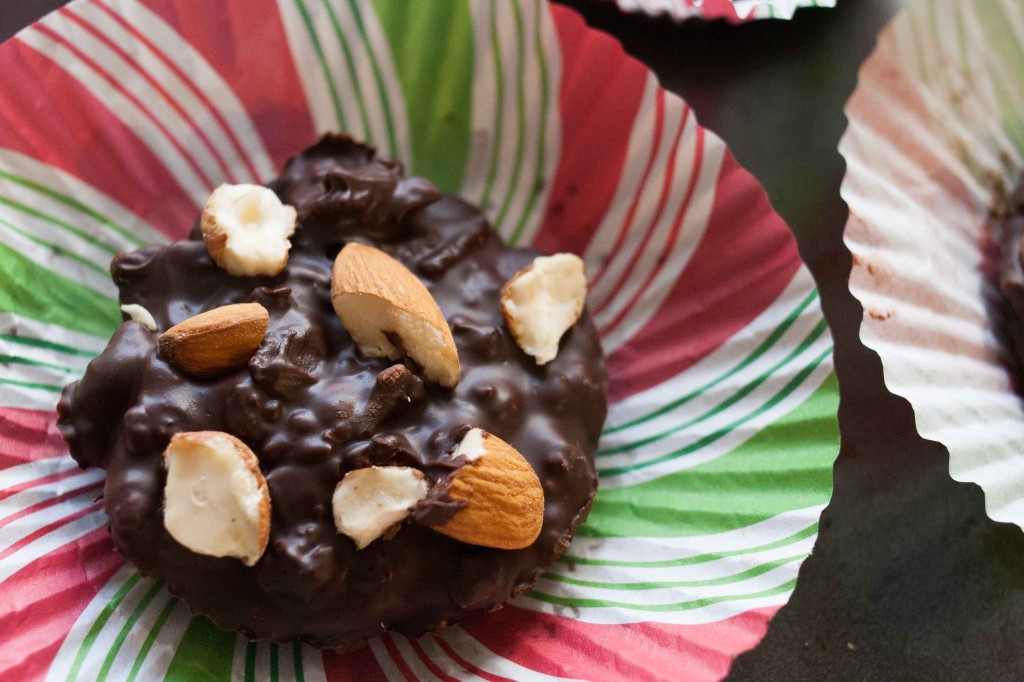 Makes 12 pieces of bark
Ingredients:
2 cups vegan chocolate chips
1/2 tsp vanilla extract
1/2 tsp peppermint flavor (Essentially peppermint oil. You can find this at your local health food store or probably even grocery store)
1 cup plain, crunchy cereal. Brown rice cereal or a "flake" type cereal would do (I used buckwheat and hemp cereal)
1/2 cup chopped nuts (I used hazelnuts and almonds)
Directions:
1. Melt the chocolate in anyway you please. I attempted to do a DIY double boiler and ended up burning the chocolate, ha! Still tasted awesome but the texture was off (who cares though).
I used the "melt" setting on my stove. Very convenient and efficient, worked wonderfully, but if you don't have this option either a double boiler or microwave method shall be dandy. Just make sure not to burn the chocolate!  (Like I did the first time around :P)
To melt the chocolate via stove, put the chocolate chips in a small saucepan and turn your stove on the lowest possible setting. Make sure to gently mix continuously as needed when chocolate begins to melt. Should take about 5-10 minutes.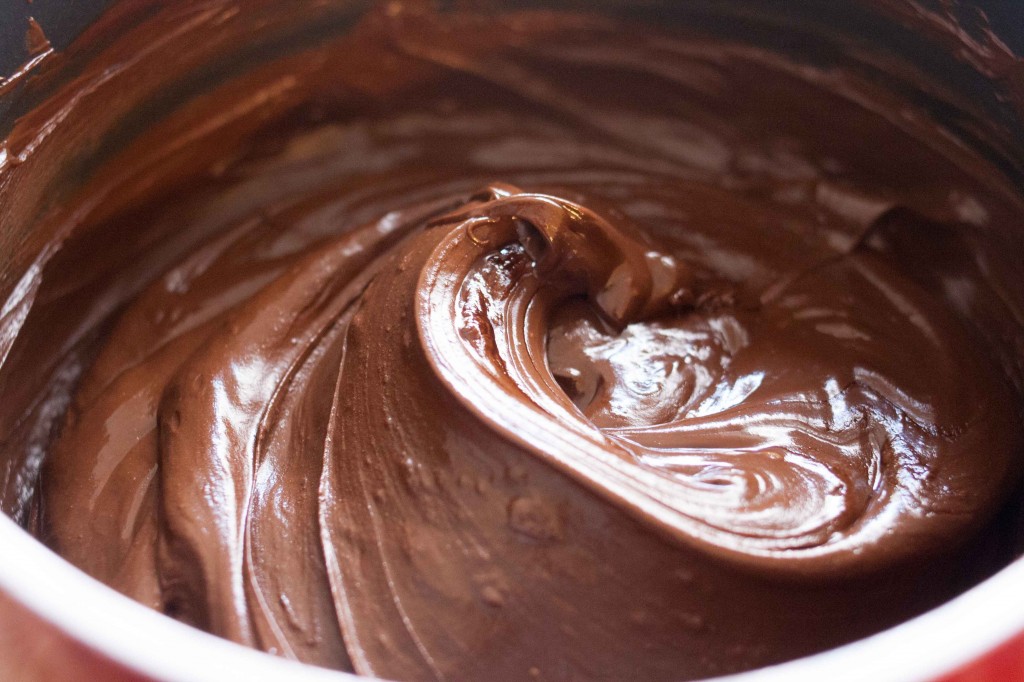 2. Once melted, add in vanilla and peppermint and stir to combine.
3. Next, carefully mix in the cereal.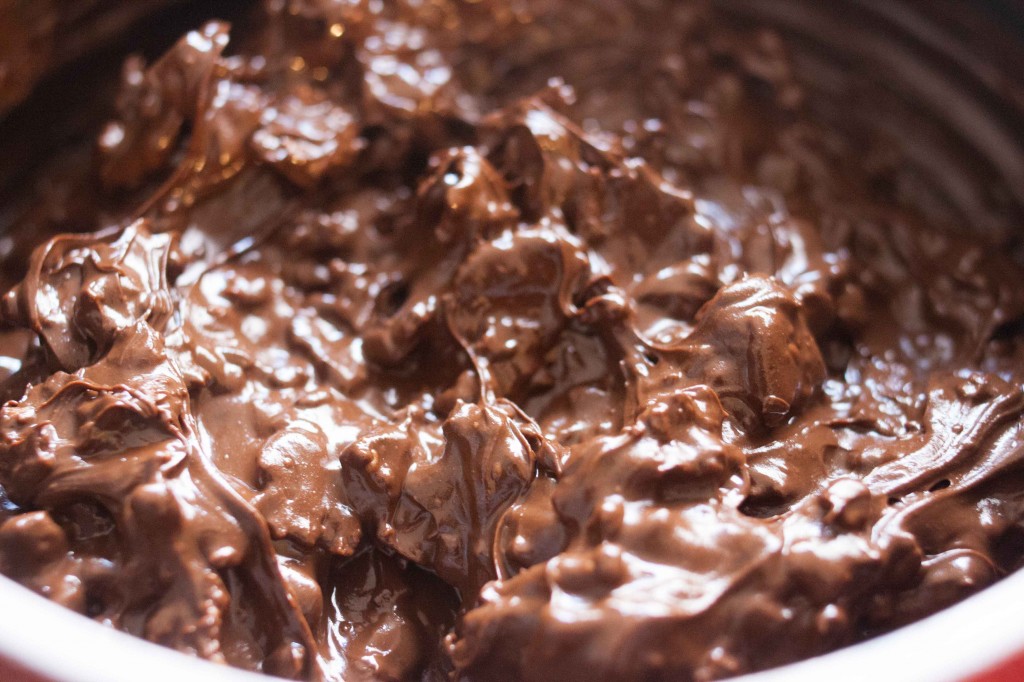 4. Spoon chocolate mixture into muffin liners*
5. Top with chopped nuts
6. Place in fridge until solid. That's it!
*Note: If you do not have muffin liners you may also just pour the mixed chocolate on parchment paper. Spread out chocolate to desired thickness and top with nuts. Let harden in the fridge and you're done! Cut into squares once hardened.
These store best in the fridge. Take 'em out a few minutes prior to eating if you prefer room temperature chocolate.
Enjoy!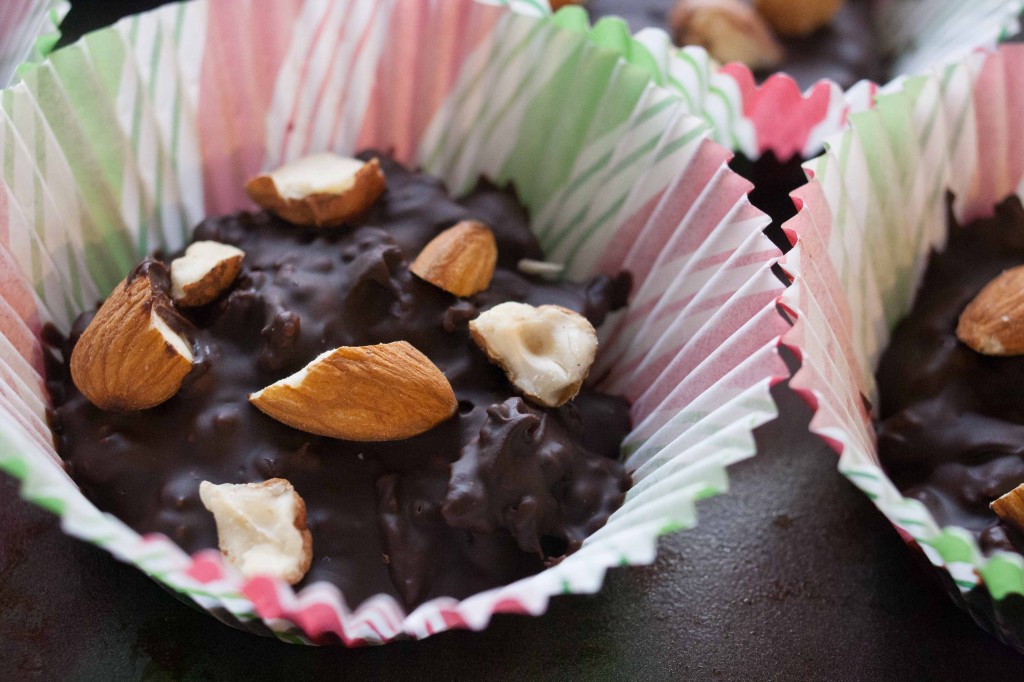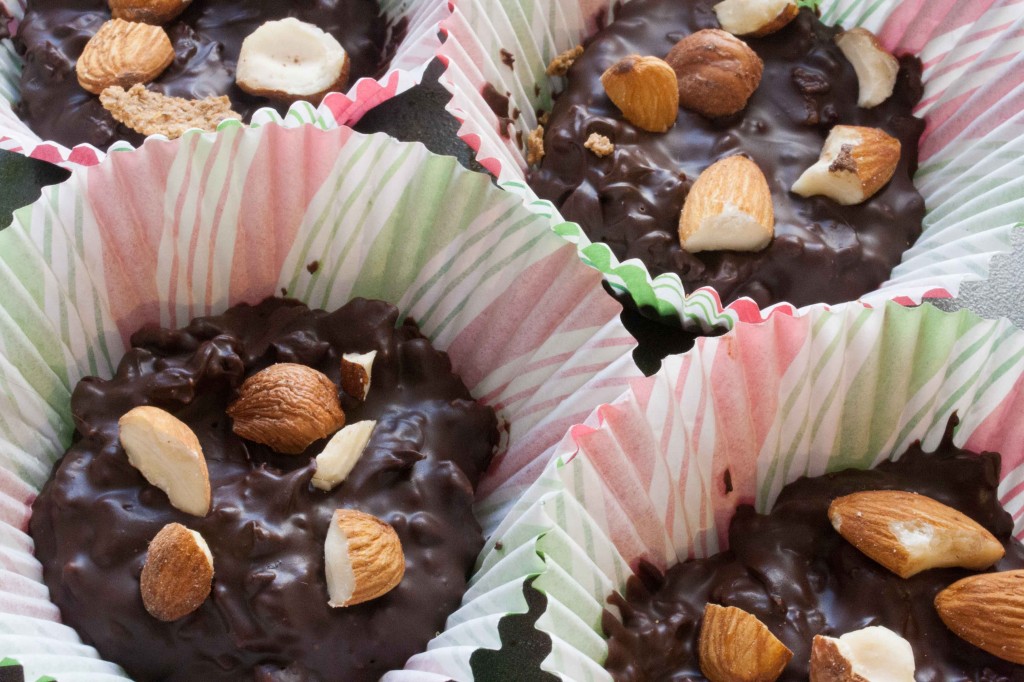 This was the first "burnt" chocolate batch I made…Still yum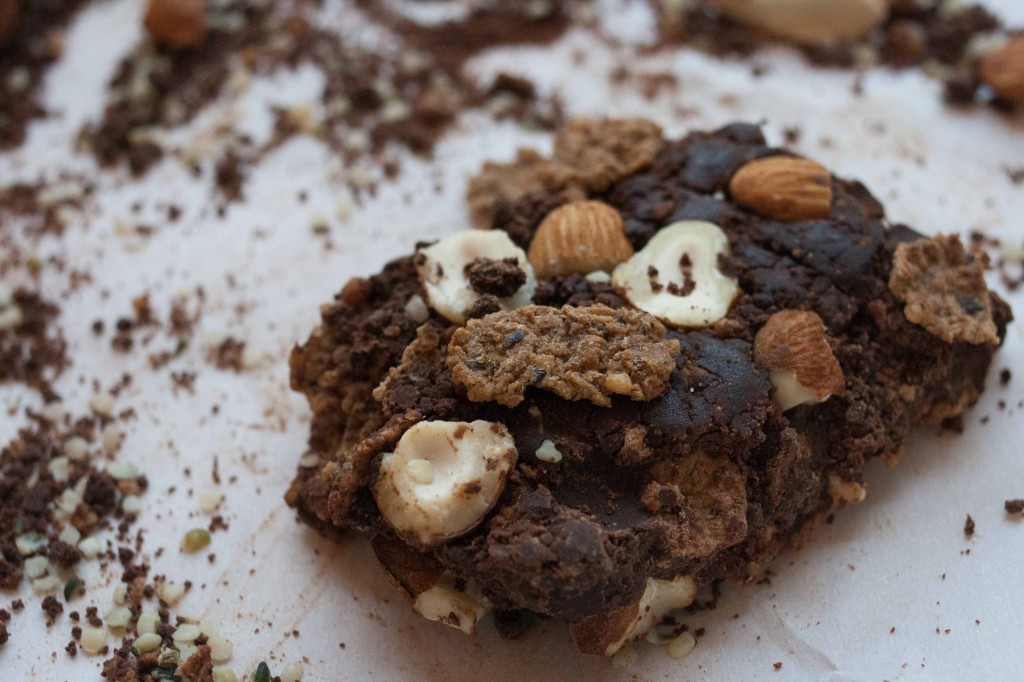 And here is how traditional looking bark would look..I used brown rice puffs cereal.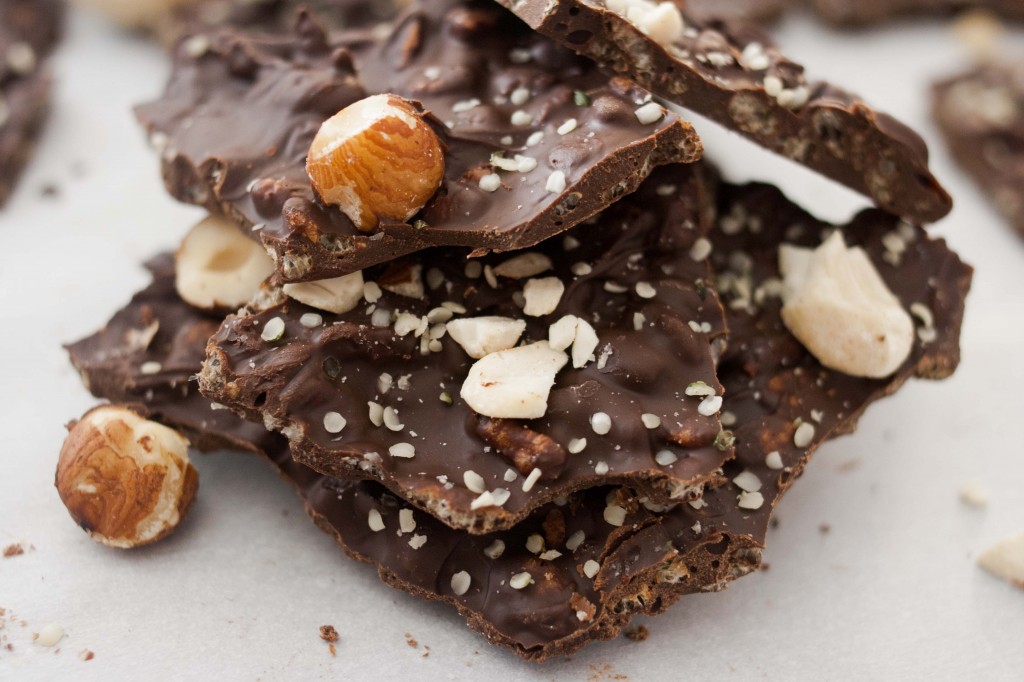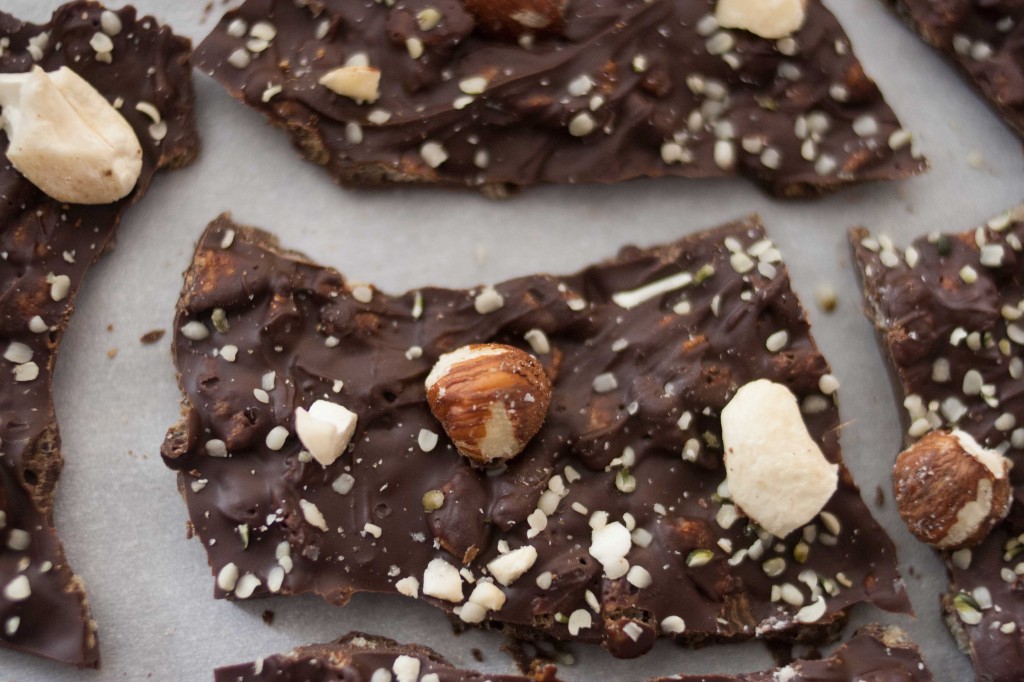 I have also decided to finally make a facebook page for my lovely blog child, The Road Not Processed. The only time I'm really on facebook is when I want to share my recipes, health insights, pictures of creatures, or other peculiar and strange finds that come my way. It'll be awesome to have a page dedicated to do just that! And to share with all the lovely folks who are interested.. I hope you do join in on the fun

Aaaaand last time I shall be saying this, but today's the last day (Nov. 28th until 3pm EST) to vote for me for the $10,000 blogging scholarship! I don't care if I have only 2% of the votes, you should still vote for me and maybe, just MAYBE I shall have 3% of the votes 😀
Thank you. (and thank you all who voted for me in the past)