Dark Chocolate Orange Larabars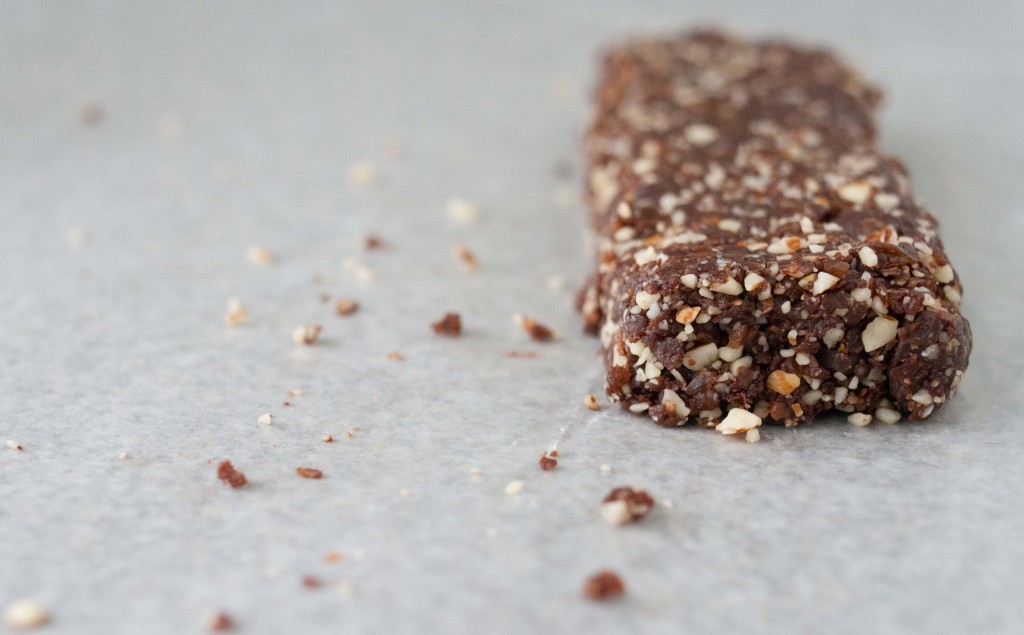 When I look at a fruit, I don't just see something I'm about to devour.
I see certain vitamins and minerals in the color.
I see fiber in the flesh of the fruit.
I also see the skin, which can be zested and used to enhance many recipes.
I chose to zest the peel and save for later, for another recipe that these remains would be perfect for.
Perfect indeed, for these larabars. Reminiscent of my favorite childhood dessert, dark chocolate covered orange peels.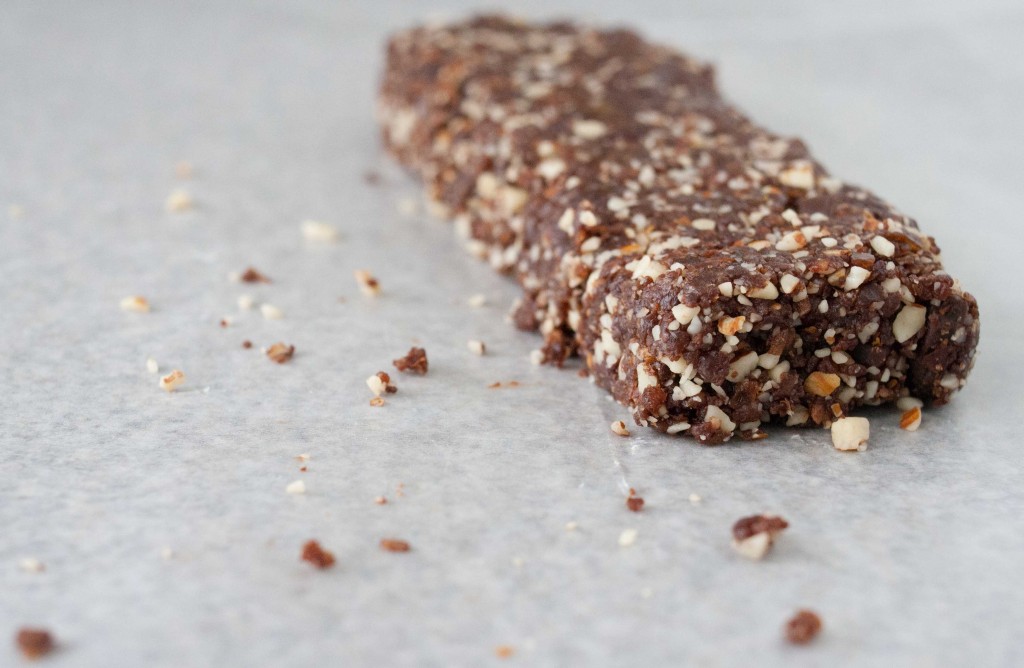 I truly loved the taste that was produced from these flavor combinations. Tastes sinfully decadent, but nevertheless healthy and a good source of energy.
I chose to roll these into a bunch of mini spherical shapes so I could package them up and take them with me as a perfectly portioned snack.
Ingredients:
1 scant cup almonds
1 1/4 packed cup dates
1/4 cup cocoa
1-2 tsp orange zest
1/4 cup dark chocolate chips
1/4 tsp almond extract (optional)
Place all ingredients in a food processor except chocolate chips and blend well. Add in chocolate chips and blend a bit more until a consistency capable of forming and molding is reached.
Mold into whatever shapes you desire.
Pressing everything together truly assists in the aspired shape.
Store in an air tight container in the fridge. They should last quite a while.
The flavors intensify over time, which is awesome.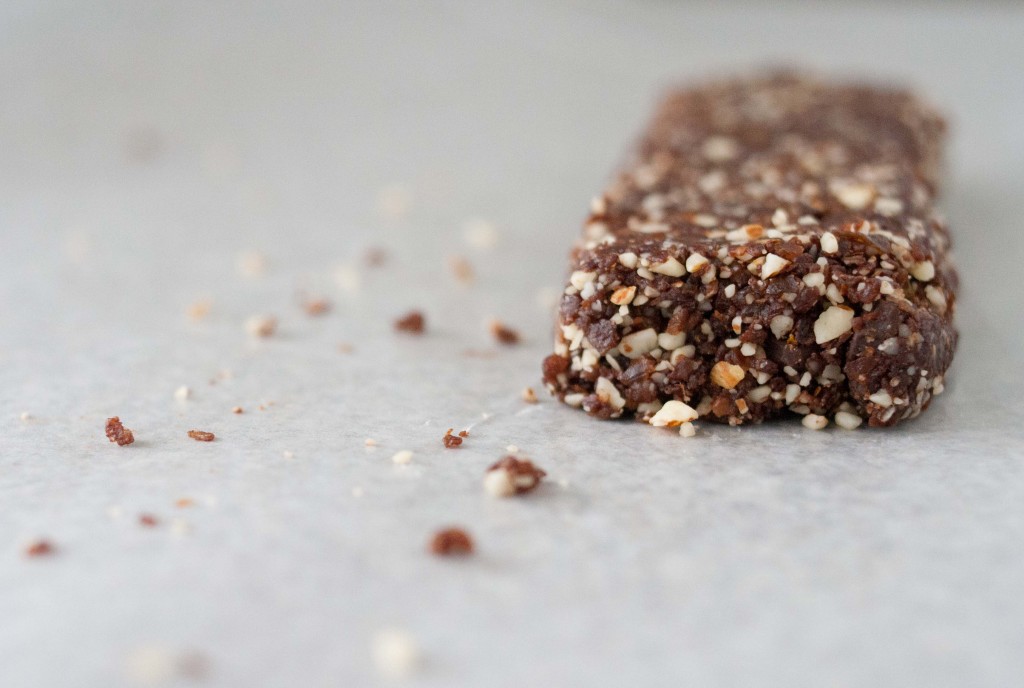 As you may notice, these look a bit more nutty than my previous chocolate ginger larabars. That is because there ended up being a larger nut-to-date ratio here. You may play with the ratios, but overall what matters is if the mixture becomes formable and of course, to you taste-bud's preferability.
Enjoy.