Hummus! Yes.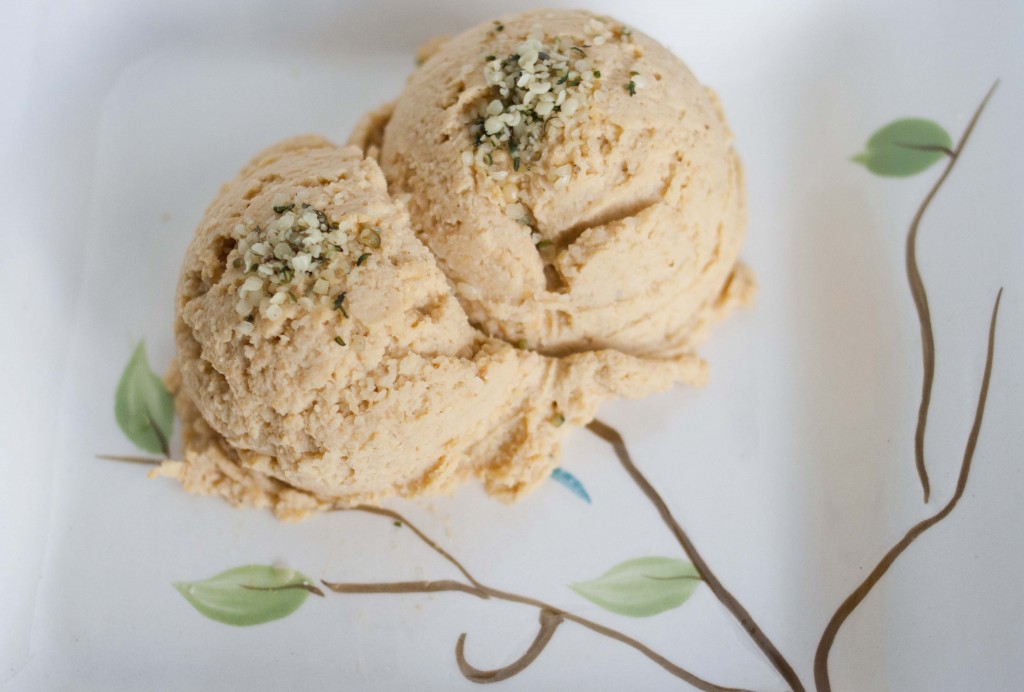 One of the main reasons I was yearning for a food processor was to make my own hummus.
And now the desire has been fulfilled.
It took me two attempts to perfect a hummus recipe I'd be proud of and happily share with others.
At first I drained and rinsed the chickpeas. Rinsing is unnecessary. My head must've been in the mindset of creating sweet desserts out of chickpeas which require rinsing.
The overall product tasted a bit watery and was definitely missing something.
Spices!
Cumin really helps make classic hummus, well classic hummus.
Some cayenne for spiciness was useful as well. I got some help from Gimme some oven's hummus recipe.
In the future I will definitely be making flavored hummus, but for now a classic version is perfect.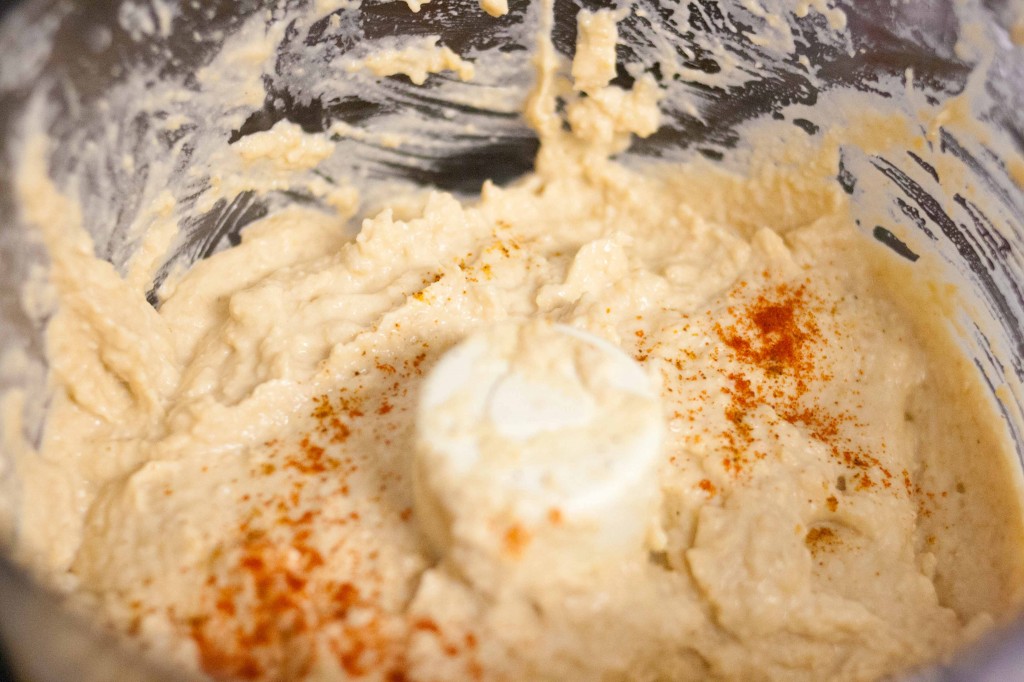 Ingredients:
1 (15 oz.) can chickpeas, drained (not rinsed!) (I used no-salt added)
1/4 cup chickpea juice (reserve from can)
2-3 tbsp tahini
2 tbsp lemon juice
2 tbsp extra virgin olive oil
2 garlic cloves
1/2 tsp cumin
sea salt and pepper, to taste
paprika and/or cayenne for garnish (optional)
Add all ingredients except chickpea juice and garnishes in food processor and blend until smooth. Add in chickpea juice and blend until your preferred hummus texture has been reached.
Add spices for garnish if you wish, then eat!
Refrigerate immediately thereafter.
I really enjoy making my own hummus so that I can manipulate the added oil and salt. Sodium is a killer in hummus sometimes for me. Eh, salt…