Sunflower Seed Butter Sandwich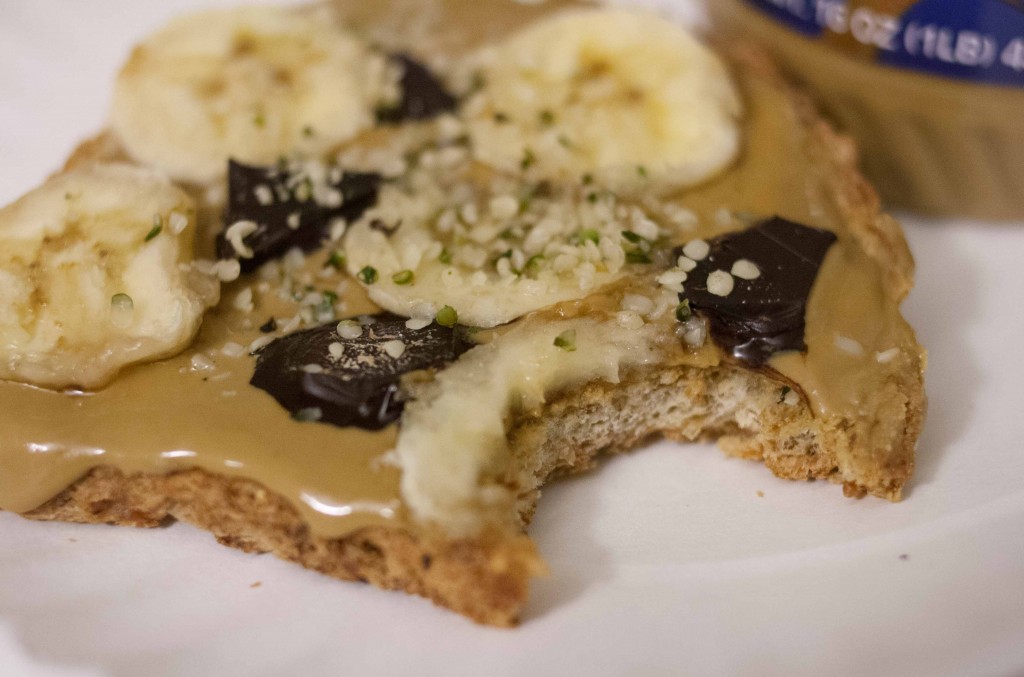 Super simple, super quick, and as you can see, super tasty snack. This sandwich was tantalizing me as I was keenly trying to get the perfect picture on the first shot. Usually doesn't happen so I had to compromise by taking a bite…
You understand.
Don't be fooled by the chocolate! This chocolate has 90% cocoa content, only 3g of sugar, 5g fiber, 4g protein, and 15% DV of Iron per serving! Of course there is a lot of fat but I only used one square which is 1/4 of a serving. There are only 5 ingredients to this particular Lindt's chocolate: chocolate, cocoa butter, cocoa powder, sugar, and bourbon vanilla beans. Happy about that. When I first tried this chocolate I must admit that it was a tad bitter. I gave it another chance and now I love it. Not the slightest bit of overpowering sweetness but the perfect balance to satisfy my chocolate cravings.
Give it a chance.
If you don't like it, keep giving it more chances. Ha.
The sunflower seed butter was a part of a plethora of treats from Trader Joe's that my sister got me. I've never tried such a thing and was a bit apprehensive of the added cane juice. Only 3g of sugar per serving thankfully. I've never been one to be a fan of anything added to my nut butters, but my first bite into this sandwich was bliss. Did not taste like candy or those artificial nut butters whatsoever. Ugh so good, just dreaming thinking about it..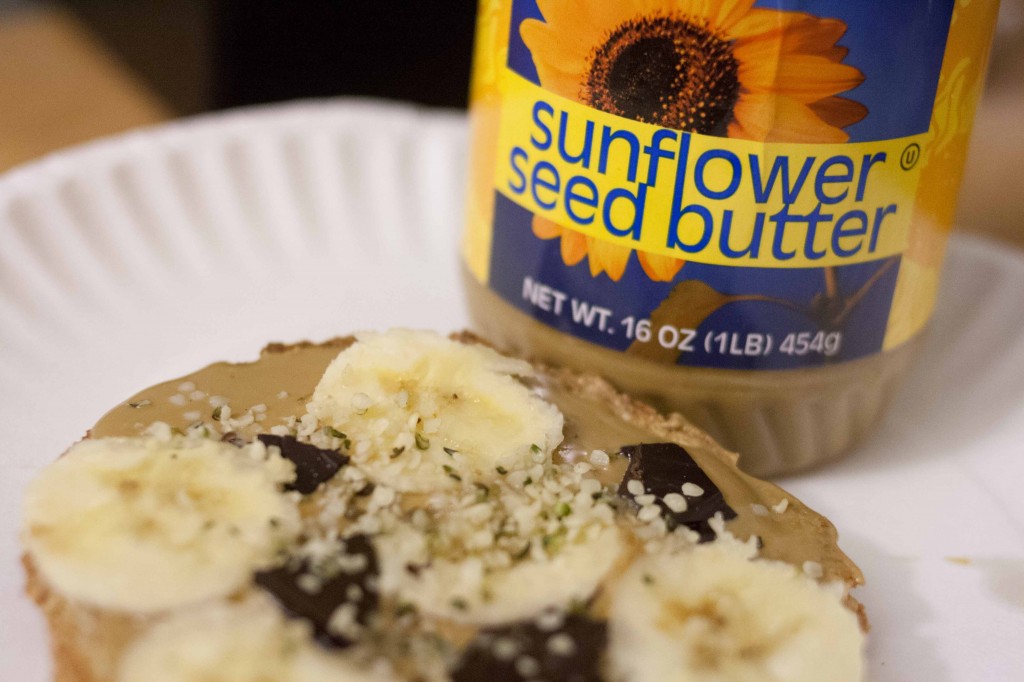 If you haven't got the point yet:
I really like sunflower seed butter.
It's amazing.
And you should try it, now. Here in this sandwich recipe I'm about to provide you with.
Ingredients:
1 slice whole grain or gluten free bread of choice (I used Ezekiel)
2 tbsp TJ's sunflower seed butter
1/2 banana, sliced
1 square dark chocolate, cut
Hemp seeds!!!!!!! For topping..(Optional but really nice to have!)
Well toast the bread now, off you go. Spread the smooth and creamy sunflower butter once bread is toasted. Top with sliced banana, chocolate pieces, and hemp seeds. I love hemp seeds.
You're good to go.
To embrace what is in front of you.
Eat up my friends.