Peanut-butter Banana Overnight Oats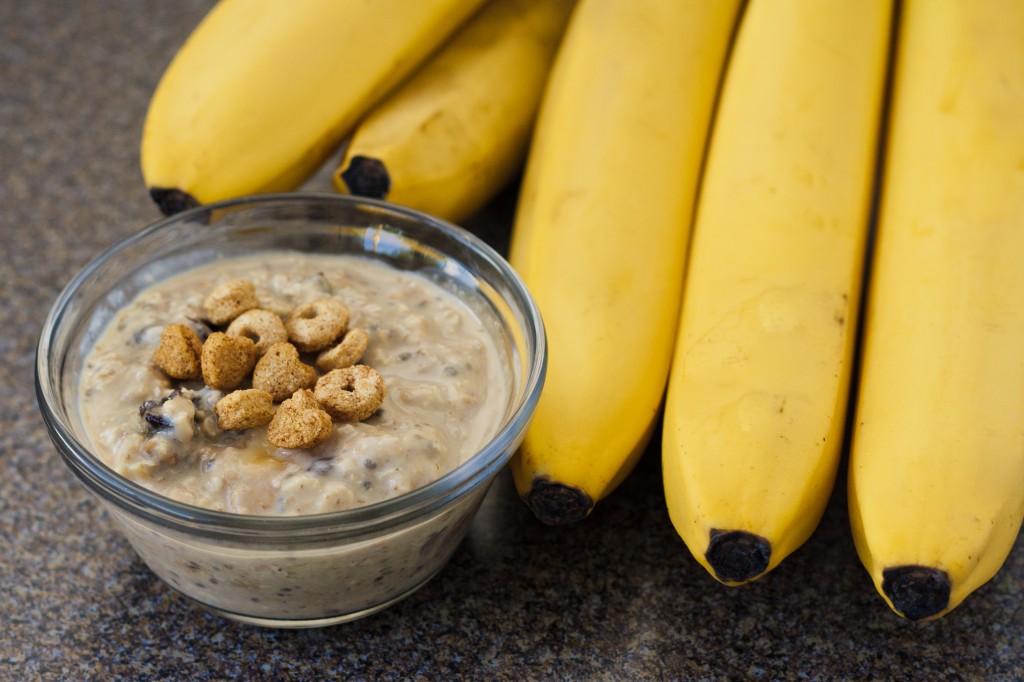 Delectability right at the tip of your spoon! Overnight oats are what I like to call hassle-free healthy deliciousness. These oats are great because all your need to do is throw a few ingredients in a tupperware container overnight and voilà!
If you don't have time in the mornings to prepare a filling and nutritious breakfast, then this is perfect for you. These oats are packed with protein, healthy fats, and nutrients from fruit! Don't forget that they're naturally sweetened from fruits so you won't get that sugar crash shortly after.
An important aspect about soaking your oats is that it removes the phytic acid in the grains which can cause digestive stress and significantly increase your body's ability to absorb the nutrients.
What you'll need:
1 small container (I used an old pint-sized greek yogurt container, recycling is a plus :))
1/2 cup oats (gluten-free if possible)
1 cup non-dairy milk (I used unsweetened flax milk)
1 scoop vanilla protein powder*
1 tbsp wheat germ (optional)
1-2 tbsp chia seeds
1/2 banana
1 tbsp all-natural peanut butter or any nut butter (I used no salt/sugar added)
Sprinkle of dried plums (or raisins, any dried fruit)
Cinnamon to taste
Stevia (optional)
Combine all the ingredients in your container, and that's it!! Probably the easiest to follow recipe I will post, and one of the most delicious. Feel free to mix up the ingredients and add whatever you'd like. You can puree the banana or just cut it up into pieces, that's what I did. For some reason this tasted exactly like a vanilla cookie, so delicious and so healthy. The dried fruit turns out with a pretty neat texture the next day as it absorbs the liquid. If you don't have chia seeds, that is ok my friends. Chia seeds help to thicken the mixture a little as well as add omega 3,6, and 9, but you already know this after reading my post about chia seeds…Yes yes.
I've tried this with chocolate protein powder as well as other fruit combos- blueberries and bananas, pumpkin, etc. The combinations could go on forever.
I love and highly recommend to top this with some granola! Happy eatings all.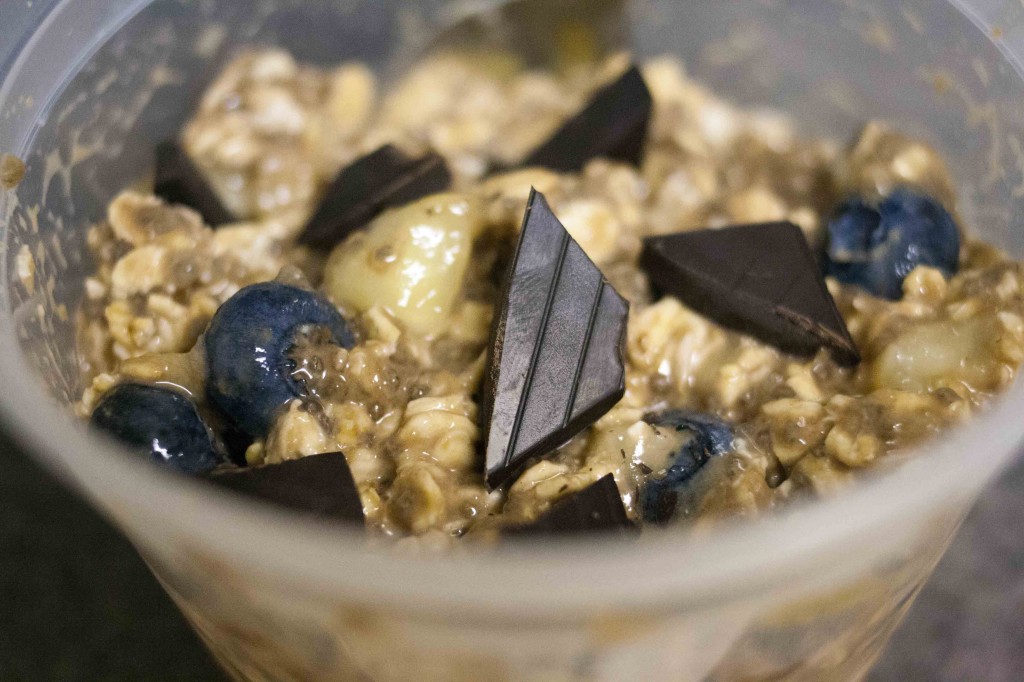 *Update! I now omit the protein powder (use hemp seeds for a wonderful plant-based protein source and more omegas!), add in 1-2 tbsp raw cacao nibs or powder, handful of blueberries, and Amazing Grass Wheat Grass or Superfood Powder. It's delicious and I feel wonderful afterwards. =)