Basil Mint Mocha Energy Bars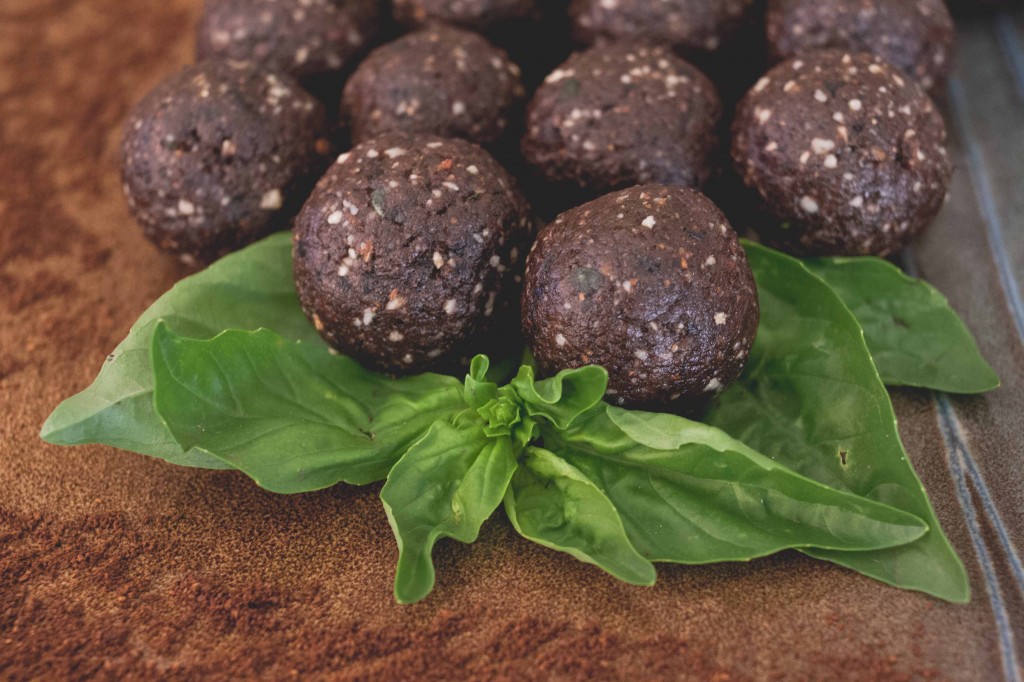 I must admit…
Basil, mint & cocoa are probably my favorite flavors right now.
I make these mocha energy bars for my aunt every time I make a visit home, she calls them "bridge bars." They're quite tasty, I mean coffee and chocolate are never wrong in my book.
With the fresh basil I recently got from Swallowtail, I decided to experiment with a basil-mint edition of the energy bars
and yeah, here we are.
Super stoked with them, I've even been putting crumbles of the energy bars in a basil leaf and just eating that. Yes pls.
I put a lot more ground coffee in mine because well, I felt like it..Add to your preference. Any nut can really be used, I like to combine a softer nut, such as walnuts, pecans or maybe cashews, with a harder nut, such as almonds or hazelnuts, to achieve my favorite texture and taste. IMO they just work bettahhh

I feel as if this is the shortest recipe post I've published, but sometimes a photo and fresh ingredients tell more than I ever could…
Enjoy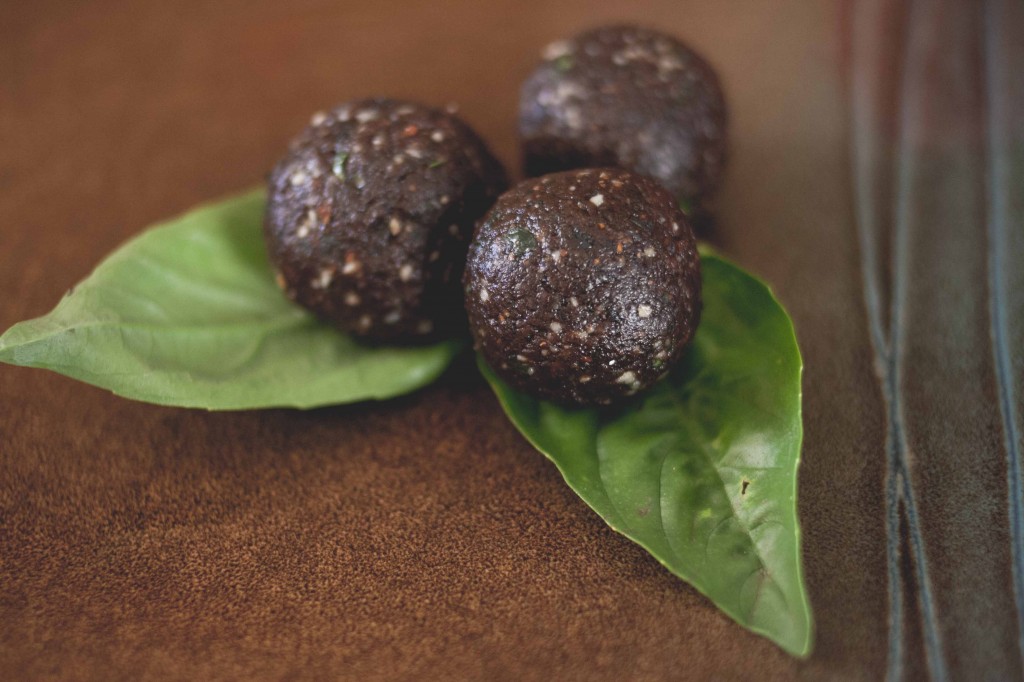 Ingredients:
1 C nuts (I used raw walnut + almond combo)
1.5 C dates
1/4 cup raw cacao powder (or unsweetened cocoa powder)
2-5 tsp ground coffee (I used freshly ground coffee beans)
1.5 tsp vanilla extract (try and use without corn syrup if possible)
1/2 tsp peppermint extract
1/4 cup cacao nibs or chocolate chips (optional)
1/4-1/2 C fresh basil leaves
Directions:
1. Place nuts and dates in food processor and blend until ground up, and a moldable texture forms
2. Add in rest of ingredients, EXCEPT choc. chips/nibs and basil leaves, and blend until all is mixed
3. Add in basil leaves and chips/nibs now and blend a bit more until all is mixed too
4. Mold into whatever shapes you desire. Place in fridge for about 15 minutes or until mixture is cool if you're having an issue molding them (if they're breaking into little pieces). A cold temperature will help them stick better.
5. Store in air-tight container in the fridge.
I'd eat these within maybe a day or two, since the basil is so fresh…You can't let that go 😉
Share, share…as always