Dark Chocolate Covered Edamame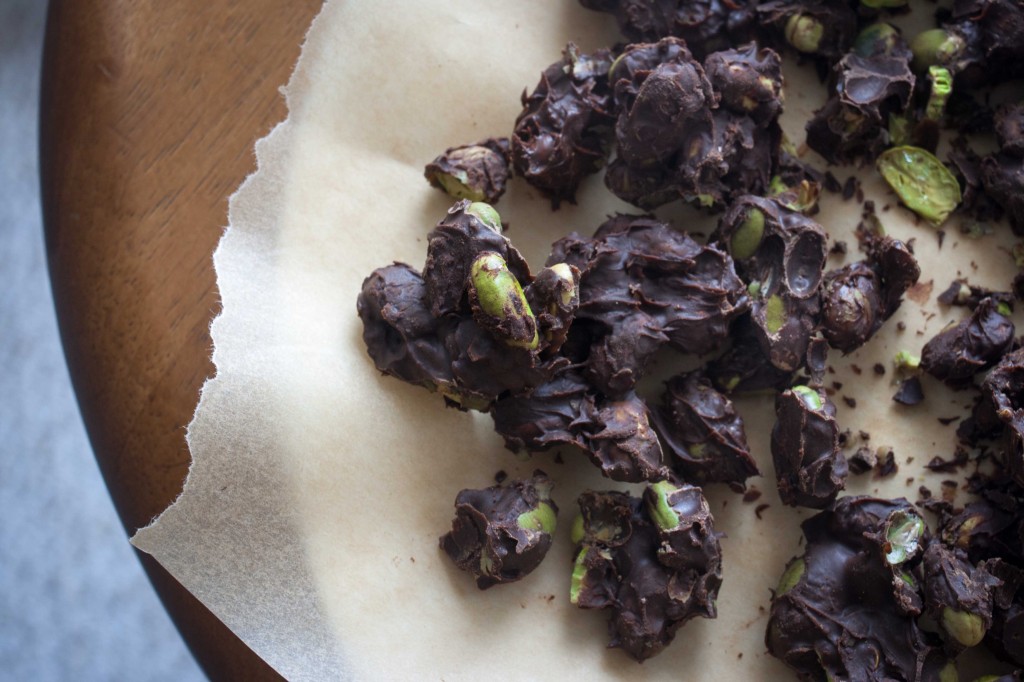 After finalizing some living arrangements in a recent Gainesville trip, I stopped by one of my favorite stores, Trader Joe's, and picked up a few excellent goodies. Among them were these dark chocolate edamame that I recommend everyone needs to sample at least once in their life.
On the bucket list, clearly.
Each edamame is generously coated in dark chocolate..A nice sweet and salty treat for ya.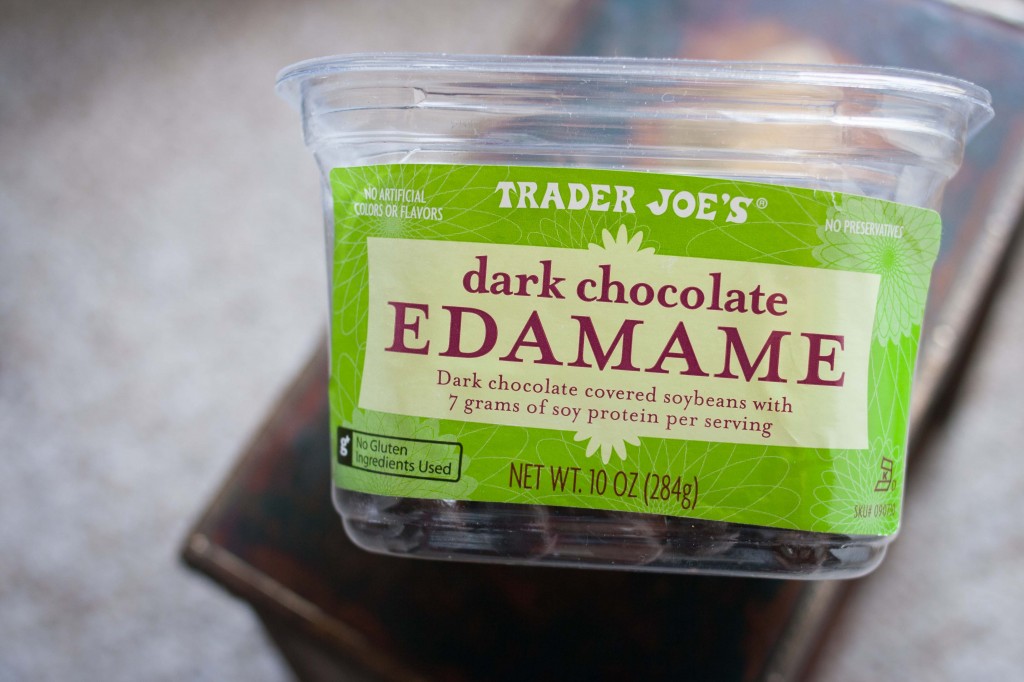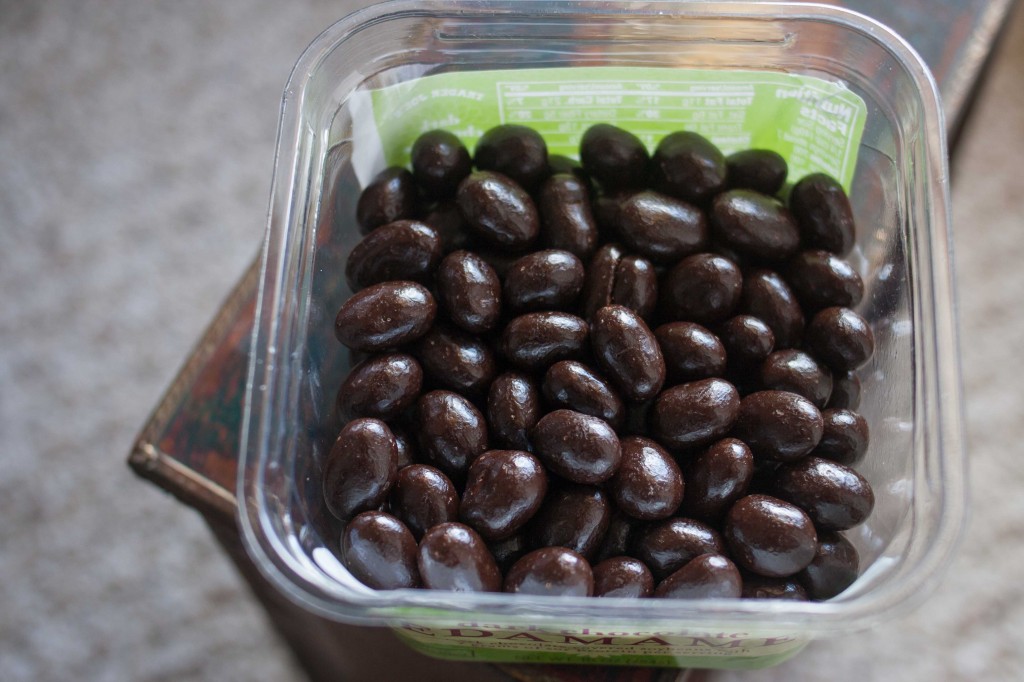 I had a strong inclination to create my own healthier version of these this morning. Not that these are crazy expensive or terrible for you, but I prefer slightly less chocolate (so that I can eat more 😛 ) and no corn glaze (??) thanks. Also, now I can have these babies at mah fingertips whenever I please. Yeah man.
These were incredibly easy and took only a few minutes..Not to mention supa yummy. The salt is more noticeable with this recipe and goes perfectly with the dark chocolate coating. I have to say that the vanilla extract really completes these choc. covered beans; it allows the flavors to blend and develop to an overall more balanced taste.
If you are a chocolate-loving soul (you wonderful, wonderful person) then feel free to either increase the chocolate chips by 1/4 cup or decrease edamame by 1/4 cup. Nom nom.
What you folks need to make yo own:
Ingredients:
-1/2 cup chocolate chips
-3/4 cup dry roasted edamame
-1/4 tsp vanilla (optional, but recommended)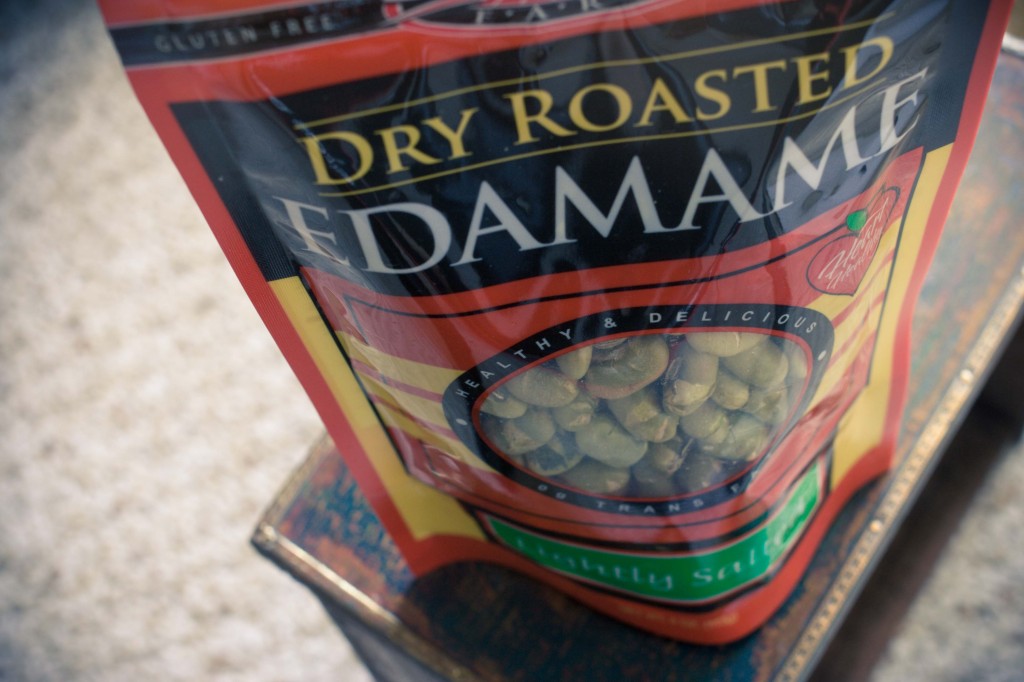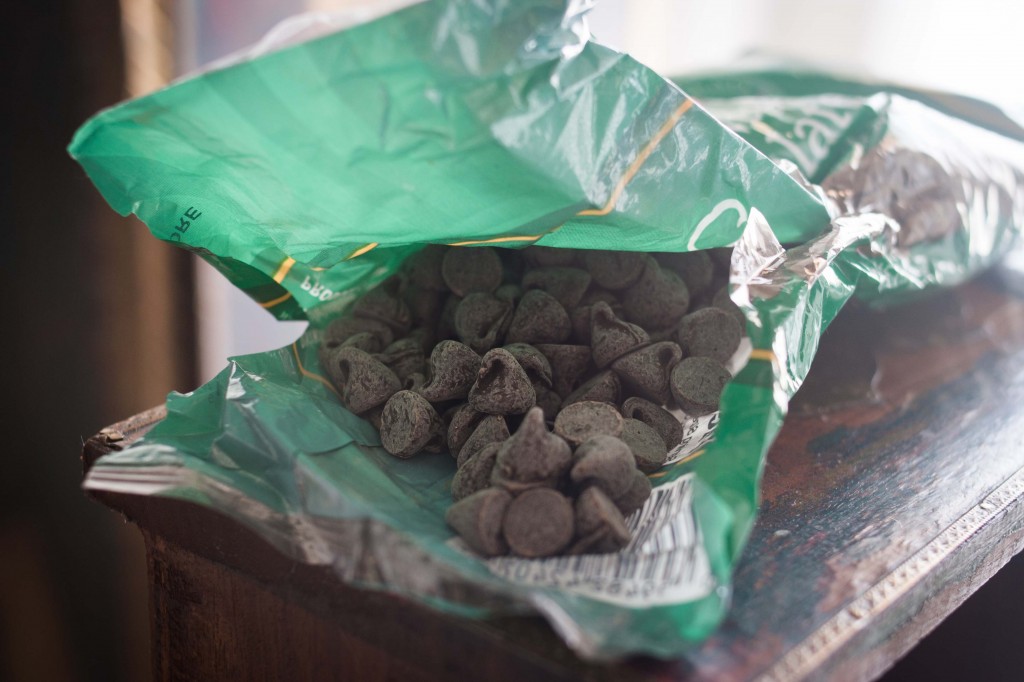 Directions:
1. Melt the chocolate chips in any way you please (be careful not to burn chocolate, use low heat). Either place chocolate chips in a small, microwavable bowl or a small sauce pan, if you prefer the stove top for melting.
2. Once melted, add in vanilla and stir
3. Mix in edamame
4. Place on parchment paper on a plate or tray and place in the fridge until hardened. (These kinda formed in clusters, which were delightful to bite into. Separate them prior to placing in the fridge to harden if you prefer individual pieces. You may just break them apart afterward too though, that's what I did.)
5. Eat immediately!
6. Store in air-tight container in fridge
Oh how grand it shall be to live within 4 miles from a Trader Joe's…