Raw Diet Emotional Detox?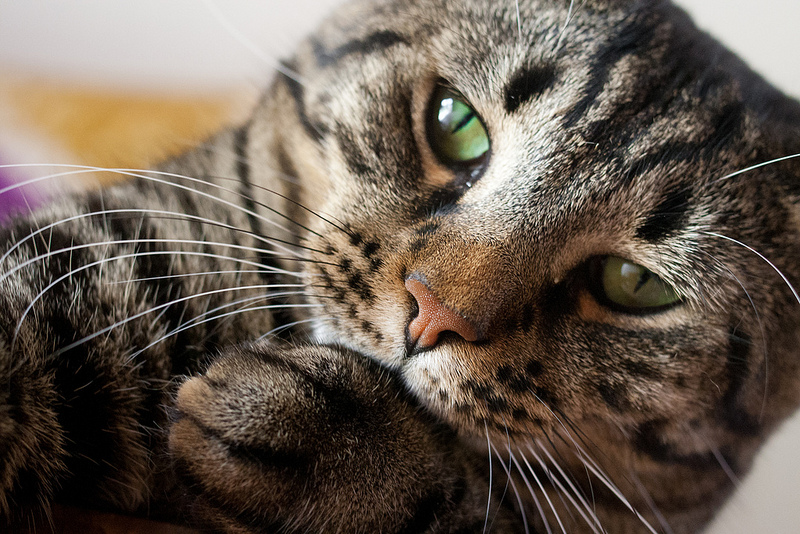 So how do you guys feel about a raw vegan diet?
I've been consistent with my vegan and majority raw eatings for the past few months, but lately I've increased my raw food consumption and have been noticing a difference in my overall emotional state.
Bittersweet, I must say.
It could be a combination of things. Ya know, stress, college, CHEM 2, family, addition of hormones from birth control pills (ended that thankfully), relationships, life. But I'm also pondering the idea that my emotions are heightened from the new addition of living foods in my body.
Heard of the emotional detox that you can have when you start a raw foods diet? I've heard of the possible detox symptoms correlating with above mentioned diet but didn't really think much of it…I've been eating healthy for a very long time and assumed the transition would be fairly easy so I disregarded any of those raw vegan notions. Some raw vegans can be crazy! Haha, love them anyways though.
I love eating living things. I didn't have a problem increasing my fruit/veggie intake, in fact I was happy to do so! I feel as if my energy levels are soaring and my overall connectedness with myself, nature, and the inhabitants of the world have increased immensely. Definitely enjoying it, I've never really felt this way in my life before. I've started incorporating meditation and yoga into my daily routine and I'm really benefiting for sure. Helps with stress and relaxation. Puts me into a more focused state of mind and let's me acknowledge my thoughts, to separate them from the random craziness that life brings about us.
I still do eat some cooked foods. Lately it's been lightly steamed sweet potatoes and gluten free brown rice pasta at dinnertime. Now that I actually think about it, this past month I've been eating the highest percentage of raw foods ever in my life. So if detox symptoms were to occur, I suppose now would be justifiable.
Lately it's been strange, very peculiar indeed. Random emotional lingerings from positive to sad, nostalgia, stress and what not, but today I was walking to class under the bright afternoon sun and was just happy. I was listening to Tycho and just wanted to jump around and dance. Something about the energy, the spirit, the happiness, and the complexities of life are beautiful to me. Even the hard times, the emotional drainages, well it's all apart of life and that's about as simple as it's going to get. We can't really control everything in our lives, sometimes things work in our favor, sometimes they don't. We just need to keep walking down that path that leads us to where we want to go, striving for where we want to be. What we're doing now will be what pays off in the end. What are you doing, eh?
I now purposely park farther away from campus to be able to walk more to school and get some exercise in. Also to avoid the crazy traffic and stressful bad drivers on campus, of course (oh college kids…). I feel more productive walking a mile or two to class for some odd reason.
I can't really say if raw foods have correlations with the way I've been feeling lately, but I'm enjoying these raw beings contributing their living souls in harmony with mine. I enjoy just laying on the floor, meditating, with patchouli incense burning throughout my room. Silence. Bliss. I feel as if I just want to share my feelings and thoughts with another. Such a deep connection comes through life every so often, but yet with much appreciation. Expressing my thoughts to you guys really helps. Not sure if you even read all my ramblin's hah, but it's really nice to know that there are people out there who are interested in my website, what I have to say about this crazy world and the healthy approaches we can take in it. It's really neat, to put it simply.
I will be graduating college this year, so surreal. Perhaps considering that I will be continuing my education for dietetics (yay) next fall for the next few years, suppresses the overwhelming feeling of graduating and entering the real world. I'm really excited to finally be able to attend school to become a dietitian! I'm taking chem 2 and bio 2 right now. Biology is wonderful, study of life and living organisms…How could I not enjoy that? Chemistry on the other hand, intense class. I will definitely feel accomplished once this semester is over. It really tests my academic efforts and hard work, I know it'll pay off though.
Speaking of ramblings, I seem to have done it again. Anyways, if you guys have experiences (good or bad) with raw food diets or just simply want to share something about your life, well I welcome you to do so

.
Talk to you soon my friends…
Bridge