Prop 37: Labeling GMOs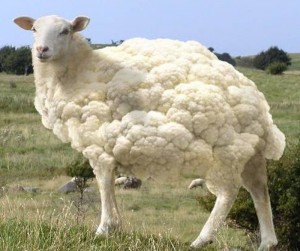 As you may or may not know, Proposition 37 will provide the opportunity for GMO labeling laws to be put into action in California. What this means is that if Prop 37 gets passed, all food and drinks containing genetically modified organisms will have to be labeled.
WOOOO!!! This is what I've been waiting for my fellow friends. I posted about this last year with hope, but alas defeat from the dark side. Opposing companies already donated TONS of money to combat the GMO labeling wishes of the innocent. Check out the opposing and supporting companies with corresponding donations here.
As you may see from the chart, wonderful Dr. Bronner's, Nutiva, and Eden Organics (to name a few) have donated money to support prop 37. In opposition, Monsanto alone donated more than the total donated of the prop 37 supporters. It's so unfortunate.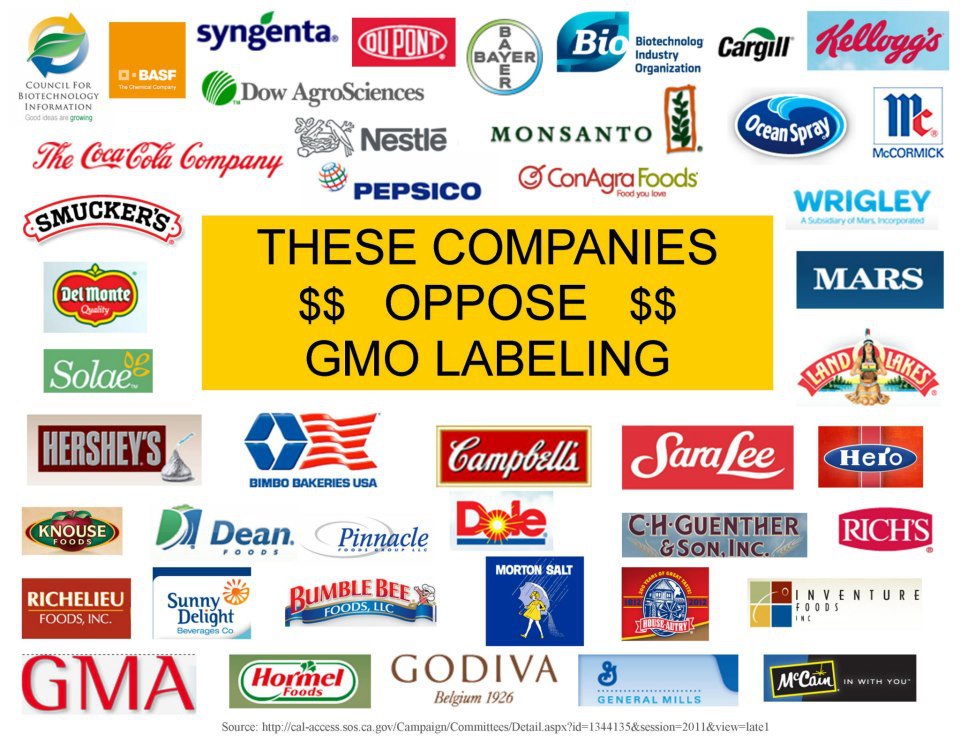 What you may have not been aware of is all of the daughter companies of Kellogs, GM, Coca-Cola, PepsiCO, among others, who are apart of the battle against labeling GMOs.
Think about all the "organic" companies that seem to have popped up overnight with amazing commercials, wonderful packaging and marketing, and the funds behind them to place them on the shelves immediately in most commercial grocery stores. How does that happen, when you find those other tiny new businesses striving for health through raw products straight from the source, that have to charge more for small portions just to make some profit? It makes sense now doesn't it? How those successful "organic" and "natural" products just some how pop up overnight in your local grocery and on your tv because they're owned by huge commercial corporations just interested in making more cash on the expense of our health.
Organic labeled products do not always mean 100% non-gmo!! Some of their products may contain organic ingredients, but also other ingredients that are not organic and possibly gmo.
It's just not natural folks!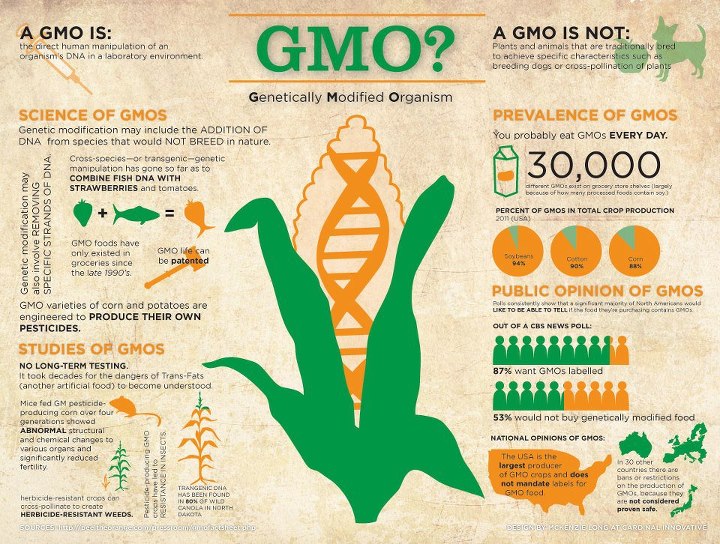 When was the last time you looked at a Kashi product (parent company, Kellogs) and felt good about eating what was in it based on the marketing? I remember thinking the first time I saw a Kashi commercial several years ago that it was so awesome how such a healthy brand was becoming popular enough to be welcomed into the commercial grocery stores so that I can choose wholesome foods to feed my body. So terribly wrong was I. These corporations fund products that appeal to other target markets to make some more money, but yet are not in it for the true health and satisfaction of us health-concious consumers. A huge surprise to me was Larabar. I had no idea the parent company was GM. After making my own larabars over the past few months I couldn't foresee myself purchasing another Larabar again. The taste of the packaged lara was rancid to me and just not right. My homemade laras were delicious and addicting. I also pondered how such a "healthy" bar could be sold at such reasonable prices with such swift popularity. Ah, the deception of huge corporations behind the scenes.
If we look at each of the other brands, Naked, Odwalla, Bear Naked, Cascadian Farms, etc., we can see correlations. Here's another good chart with parent and daughter companies that support gmos. Each brand has received commercial success rather quickly and market to the other side of the processed food buyers. (Well so they think). I already knew about Naked and how it was being sued, yes sued, for false advertising and deception of truly healthy and wholesome ingredients. Naked contains synthetic fibers and gmo ingredients. Check out the lawsuit here. Odwalla is similar to naked, just a different parent company. (Pepsi and Coca-Cola battling it out, ya know). Bear Naked and Cascadian Farms have always been products I stayed away from a long time ago. I've bought their stuff when it first came out as it did appeal to me, but something was just not right with the taste. Also certain ingredients made me stray from their products. Organic sugar is not beneficial for you, "organic" does not always correlate with "healthy." Some of Cascadian Farm's cereals contain soy lecithin. Yeah, lecithin is naturally occurring in certain organisms and can be very beneficial health wise, but it can be GMO if not specified. Bear Naked contains ground flax seeds in their granola. Yay it's ground, so that means our bodies can absorb it, right? Well technically, but flax seeds become rancid fairly easily. If not stored properly (in a sealed air-tight container, away from light and in the freezer), then you're simply eating rancid oils which contain no benefits and can possibly do harm. Not all ingredients that seem healthy are beneficial! Canola oil, high in omega 6. Too much omega 6 in one's diet is no bueno. Canola oil is most likely hydrogenated and highly refined in these products which is also a huge no no. More over, what does "natural flavor" mean? If it's so natural why can't they just say blueberry juice, etc? You truly do not know what's in these products, thus what you're putting into your body.
It's madness I tell you.
What can we do to stop it? Make ourselves aware and knowledgable about the difference between what we're actually putting into our bodies and what the companies want us to believe we're putting into our bodies.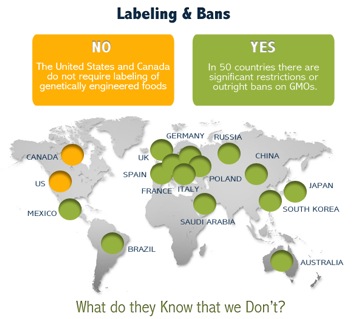 Depending on this year's voting outcome, it may take a bit longer to enforce GMO labeling laws, but that still does not mean we cannot have any say in what's going on. To combat the madness and keep you and your families and friends healthy and away from GMOs, do not purchase the products from these huge corporations and their daughter companies. Support local and organic farms and co-ops. Purchase fresh and wholesome foods, and if you're in the market for packaged items make sure you're supporting the companies who are out there to truly benefit your health and not just take from your wallet.
The companies that have to go all out and say every health adjective under the sun on their box always make me suspicious. Don't just look for "natural" "healthy" "organic" "pure," etc. Look at the ingredients. Make sure there's no mystery and detrimental ingredients such as "natural flavors, wheat bran with other parts of wheat, etc." It's really not hard, anyone can do it! Just dedicate to your health. It's the most important thing in our lives!! Yes, this is just my opinion, but health is the basis of how we function, how we go about our daily lives either struggling or truly living.
Our health is our fundamental source for being the best we can be in every aspect. If we have a disease, we cannot perform to our full abilities. If we eat processed and sugary foods, we cannot perform to our full abilities. See the pattern? Get a dose of vitamins and minerals in each meal from fresh and wholesome, organic foods rather than sugar crashes and lethargy from candy bars and 100 calorie chip bags.
It's time to stand up for what we believe in, whether that means simply purchasing certain products and staying away from others. There's a few online things you can do if you'd like to participate a bit more if you're interested: here, here and here.
We have the right to know what we're purchasing, what's in our food, and what exactly we're feeding our bodies.
Even if Prop 37 does not get passed this year, more and more people are becoming aware in the fight against GMOs and I believe that one day prop 37 will be passed and all GMO products will be labeled! One step closer in getting this society back to its roots. A small step, but a significant one nonetheless.