Juice Cleanse: Day 3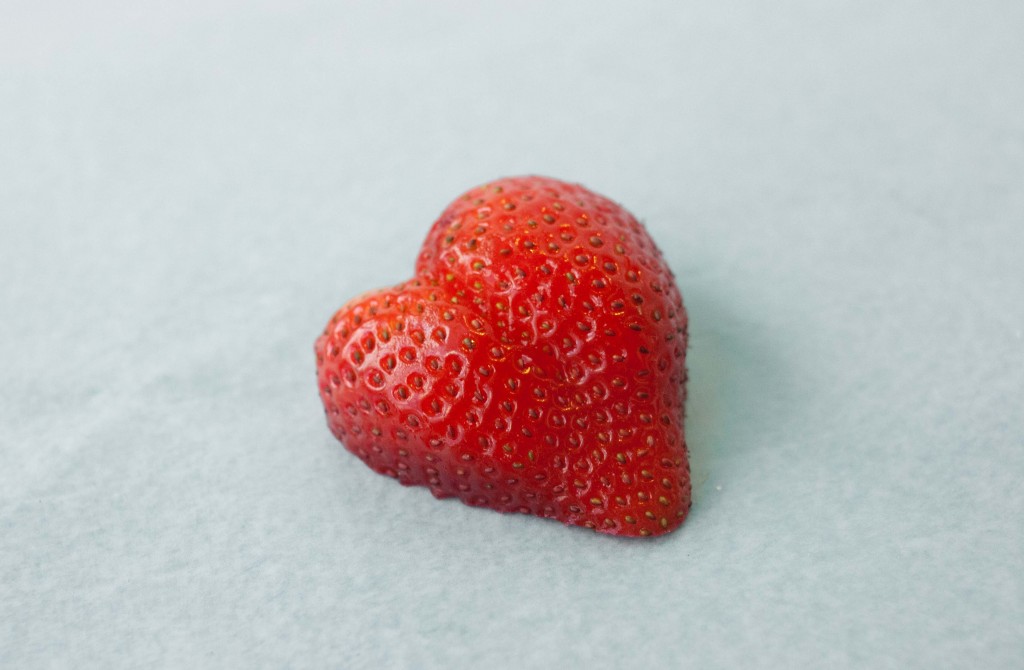 Day 3: My last day of this juice cleanse. These past few days went by quicker than I could've imagined. I'm glad I stuck with this cleanse, even though I had no doubts that I would finish it. I truly recommend a cleanse to those who are mentally ready for one. It's not just your body that undergoes changes. You can use a cleanse to it's maximum potential if you're in the right mindset.
As my first juice today I had:
1 golden beet + beet leaves
1 kiwi
red chard
handful of wheat grass
3 carrots
chunk of ginger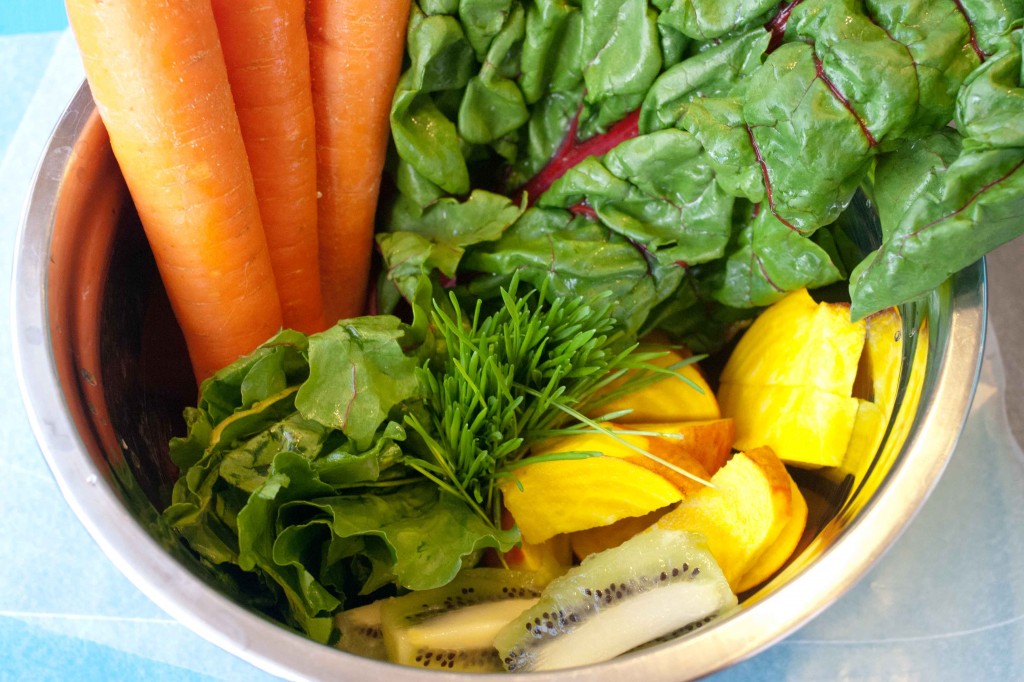 It was lovely. I then opted for some hot herbal tea with lemon. Lemon is wonderful for cleansing the body and balancing the pH levels.
Last night took me a bit longer to fall asleep, I just had so much energy. The only thing I'm really craving today is kombucha! I choose the Multi-Green kombucha this morning. Algae, spirulina, chlorella, and love.
Now about my garbanzo bean sprouting, I woke up to an expanded jar of chickpeas! I put too much chickpeas in this jar and they absorbed the water, leaving some sans H2O. Poor little legumes. No worries, they're on their way to healthy sprouting now

. I saw my first little sprout tail tonight and was so excited.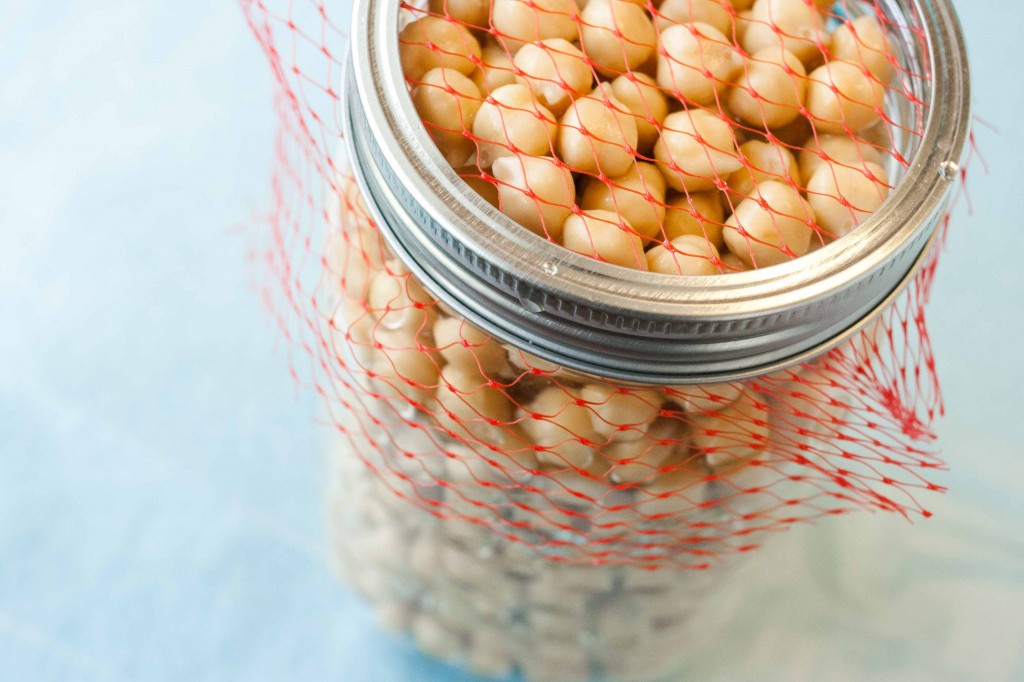 2nd juice:
3 large carrots
2 stalks red chard
1/2 cucumber
1 orange
1/2 lemon
chunk ginger
I am starting to get pretty good at making juices! It's really exciting to be able to constantly create different concoctions that are super healthy for my body and mind. I don't mind having to make six juices every day. It's actually fun to me. Today was the first thought of possibly continuing my cleanse past three days. I feel it would be beneficial. It'll depend on whether my produce will suffice for another day or so. Also, I will be working tomorrow so I don't quite know if juicing will be applicable in that scenario. If I cannot continue, I will most likely stick to whole fruits, vegetables, and smoothies consisting of spinach, avocado, banana, raw cacao, chia and hemp seeds for the next few days. Similar to my cacao antioxidant smoothie. I am in love with this smoothie. The taste, texture, and creaminess is wonderful. Not to mention all of the health benefits, of course.
3rd juice: broccoli stems, carrots, celery, tomato
4th juice: carrot, chard, pear, cilantro, cucumber
5th juice: kale, carrot, pear, cilantro, cucumber, celery
6th juice: super greens blend (spinach, tatsoi, beet greens, bok choi, etc.), carrots, pear, cucumber
Today I have been my hungriest. Perhaps it's because I know tomorrow I will be eating foods again, or maybe it's because I spent the majority of today looking at various vegan and raw recipes that I will be making in the future. Regardless, other than that I haven't felt any detox symptoms and this whole cleanse wasn't bad at all really. Maybe considering my diet beforehand was vegan with 80-90% raw, I transitioned into this cleanse a bit smoother than others may have.
Remember, when you break your juice cleanse you're going to want to start introducing foods slowly back into your body. You don't want to put your digestive system under too much stress and discomfort since you just treated it so kindly from all the juices. Your stomach probably won't be able to handle heavy foods and big meals after drinking solely liquid for 72 hours. I stuck to a few pieces of small, raw fruit and gradually transitioned into green smoothies. Listen to your body and do what feels right.
Some final thoughts on the ending of this cleanse:
My energy levels are ASTOUNDING, I feel alert, calm, peaceful. Thank you wheatgrass, kombucha, and the plethora of fruits and vegetables I've been putting into my body non stop.
Tomorrow I will be eating bananas, champagne grapes, and strawberries. I probably won't be able to eat that much but who knows because at heart I am and always will be an eating monster. I'm happy as this cleanse will allow me to start over with my meal portions. I eat several small meals throughout the day, but typically at night I gain this pseudo-sense of emaciation and want to eat everything in sight…
I will definitely appreciate solid foods once this cleanse is over, but I cannot say that I've never appreciated them to begin with. Every morning I was happy to wake up and eat overnight oats, it was something I looked forward to doing. Additions of raw cacao, chia seeds, hemp seeds, and things of that wonderful nature always excited me. I think I will take from this cleanse an affirmation of my dedication and drive towards accomplishing what I set out to do. I truly feel as if anything you want (reasonably, people) can happen with the proper amount of action and effort given towards it. If you are to give up, who's to say it could've never been accomplished? I'm happy to carry these thoughts with me, and not only thoughts but also strong endeavors towards the most minuscule of things or complicated tasks.
There's a difference between lackadaisical wants, lazy hope ("it's meant to be" mindset*), and actual effort, in my opinion.
*Yeah, even I've expressed the phrase "it's meant to be" when something happens that I do not truly understand, but if you give up I believe you cannot use that phrase. Just because something may be difficult or may be taking a bit more time than previously expected, doesn't mean it still can't work. The extra effort put in can potentially cause greatness you may have never even thought about. In the end, you get what you put in. You get what you deserve.
There are times on this cleanse that I felt like taking a break from it all, just relaxing by myself. I want to start meditating. My roommate, Stefanie, said she'll help me out with that. I'm enthused to learn from her what I can only imagine could be extremely beneficial to my life. Any of you guys out there meditate?
I don't know whether this cleanse influenced my outlook on life and appreciation, but I definitely feel that those qualities have been heightened. I sit here on this comfy couch with an extended foot rest, listening to chill music with silence all around, Tucker the cat, and sun rays penetrating through the screen door. Some may not be thinking I'm being productive, or doing much, but to me this is enjoyable. It's relaxing and I'm appreciating every moment because I know there'll definitely be times in the future where I can't just relax, listen to music, work on my blog, and look at food pictures all day long. I love this. (Why I look at food pictures during a juice cleanse, I have no idea…Maybe I'm partially a masochist.)
Other than a higher sense of appreciation and determination, I feel as if my body truly benefited from this cleanse as well. I won't really know until I start introducing solid foods again and seeing how my body reacts, but I can already sense good things. I'm excited to see what happens!
On a last note, good luck to any of you who decide you want to do a cleanse. Oh and let me know how it goes! Also, good health and happiness to all.
Much love,
Bridge
See the rest of my Juice Cleanse: