Juice Cleanse: Day 1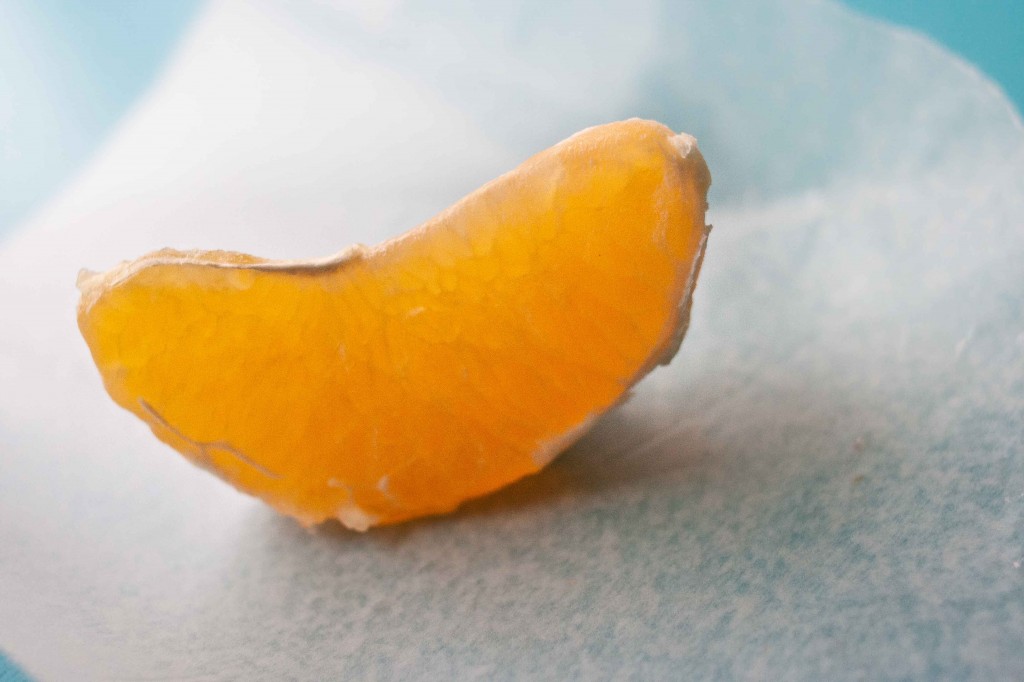 Look at the faint little lines of life on this orange. Veins pulsing with nutrients.
I've been wanting to do this for awhile now. A juice cleanse. Three days of juicing consistently, no solid foods.
Cleanse. Heal. Nourish.
Three days to dedicate receiving a plethora of nutrients for my body…The foundation of my existence in this world.
My diet has changed plenty over the course of my lifetime and now that I have found the plant base of what my body does best on, I'd like to start over and detoxify what has been left from the years of unknown food and body harmony.
Juice cleanses provide no fiber to your body. No fiber so that any stored waste will be removed. I want my colon to be able to rest and be healed. When your body doesn't need to focus on digesting, it can take the time to tend to the other functions of your body and help detoxify as needed.
I woke up this morning thrilled, yet intrigued to start this 3 day juice cleanse. I've read personal reviews about juice cleanses but I was excited to be able to get to experience this on my own. Everyone is different, we all react differently to such processes that our body goes under. Many do this for weight loss, that wouldn't even be a reason I would ever do a cleanse. Once you're off the juices, the pounds come back on. I did hear about weight loss on juice cleanses so I decided to try and gain a little weight before I started. I increased my small meals throughout the day as well as an addition of healthy fats (freshly ground almond butter, virgin coconut oil, avocado, nuts, etc.) to each meal. In all honestly I don't really think I'll be losing much weight as I don't normally eat fried, heavy, or rich foods. I could ponder I'd be drinking even more calories from all the carbs and sugars from the juices, but this is of least significance right now.
I want to start over with my body. I want to give it a new foundation for my healthy functioning. I don't quite know whether solely three days will do that, or if anything could, but I know that my body will benefit from this cleanse no matter what. I will be giving my body more vitamins, minerals, and nutrients than a pill could even offer (not to mention great bioavailability).
I started this morning off with a beautiful elixir. 1 peach, 1 orange, 1 beet + beet leaves, handful of wheatgrass, chunk of ginger, 1 carrot.
It was delicious. Within the hour I felt very light, infused with the nutrients my body just received. This was only juice 1, cannot wait for what's to come.
I decided to incorporate Kombucha tea as well. My kombucha provides B vitamins, folic acid, healthy probiotics, antioxidants, and alkalizes the body by balancing the PH levels. This will be an excellent addition in nourishing my body on this juice journey.
As I was drinking my lavender kombucha this bright morning, I read the various fridge magnets that my roommates pieced together. This one in particular read "there can be no brilliant dawn without the dark of night."
I truly enjoyed that little piece. If you apply it to your life, you can extract certain thoughts revovling around the highs and lows that life inevitably brings. Even in the lowest of times, the times where you think things will never improve, well it will. It always will. You can't truly appreciate the peaks of life without experiencing the times of sorrow.
Moving on, today I feel more in tune with my body and my surroundings. My kombucha gave me a boost of energy and mental alertness that I enjoyed thoroughly. My second juice of the day was wonderful and not too sweet. 1/2 cucumber, 4 large carrots, 1 orange, 1 lemon, and a handful of spinach. I cannot express the amount of love I have for the cucumber's attributes. Provides a high ratio of juice, yet mellows out any strong green vegetable taste. Using cucumber let's you increase your liquids while avoiding too much sugar and sweetness.
I would definitely recommend cucumbers as being staples in your juicing. Very cost efficient too.
I haven't felt deprived nor starved at all today. A misconceived notion that I was slightly apprehensive about when starting this cleanse. I haven't really craved food today, even around my roommate's various food concoctions. For some reason though I did want an artichoke. I do miss my overnight oats, but I know how good it'll taste once I can bite into gelatinous chia seeds, bananas, blueberries, oats, raw cacao, and vanilla almond milk again. If I have the mindset of doing a cleanse then I'll be determined to finish it. I don't like giving up.
I would like to mention how it's important to purchase organic produce if accessible and your budget permits. You don't want to extract all the pesticides into your bloodstream, eh? If you cannot buy organic, make sure to wash very well and peel the skins off. I opted for local produce as well if applicable.
I had a carrot, sweet potato, and ginger juice a bit before bed. Soothing and healing.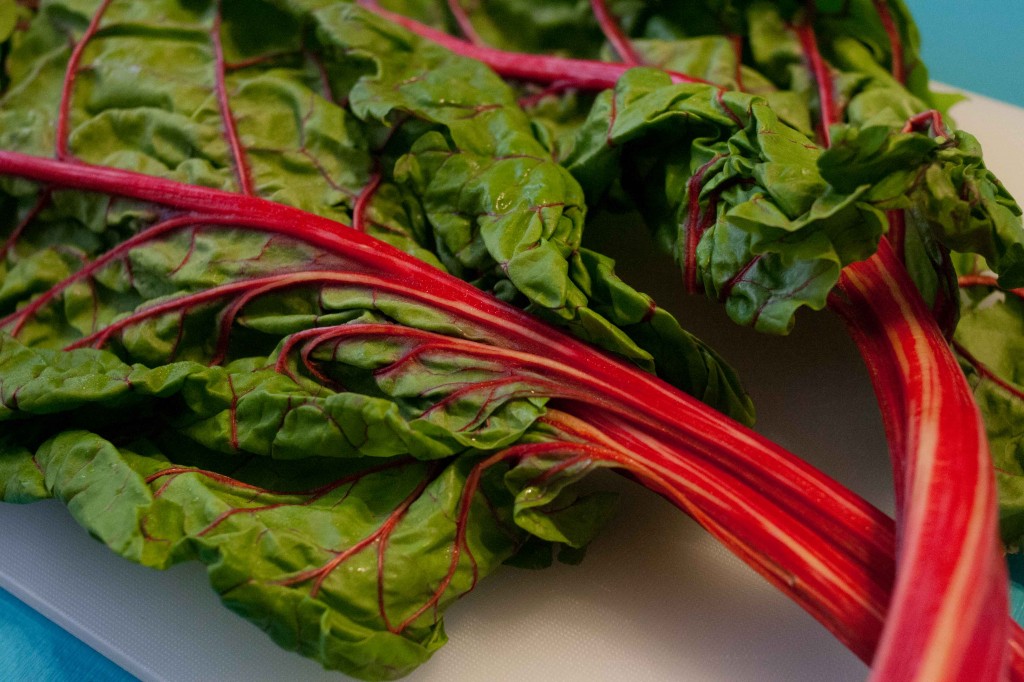 Look at those veins of life! The red stems of this swiss chard reminds me of eerie fingers grasping the leaves ever so fervently as to hold on to the precious nutrients. Cannot wait to juice with red chard tomorrow!
See the rest of my Juice Cleanse: