Some thoughts on life and what I possibly couldn't even grasp yet…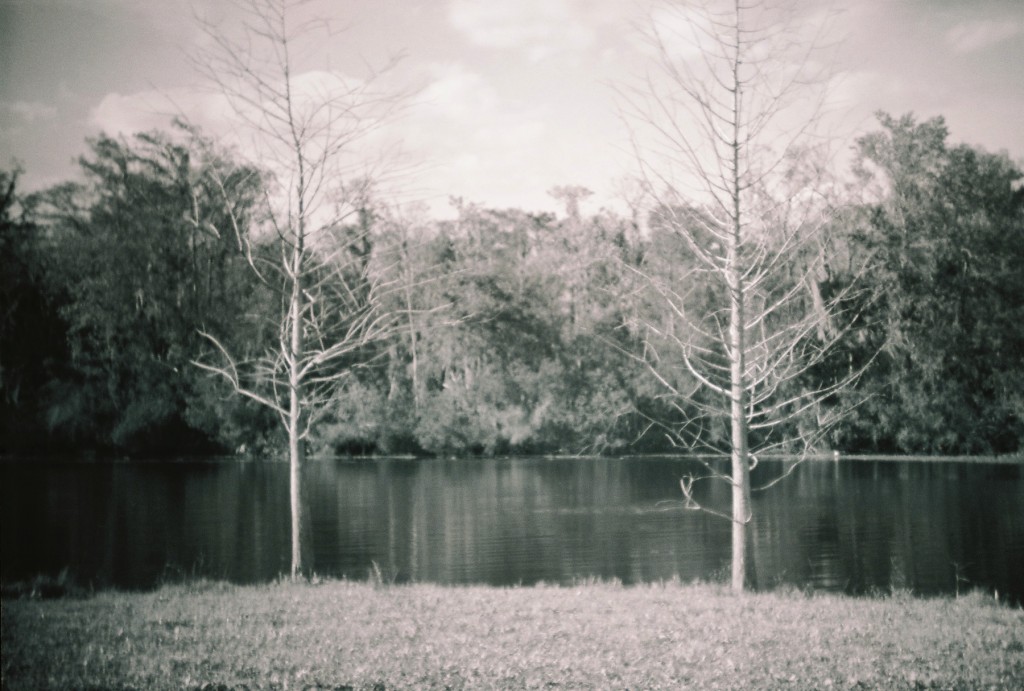 Somethings that are out there, that you and I are living in are capable of being forgotten, brushed aside. In retrospect, I've realized a simple fact. An obvious, yet overlooked concept of my present being and inevitably, my future.
I'm ONLY 21. I'm in my twenties, young twenties to be exact. There' so much out there, so much life around the corner. Living without spontaneity and adventure (in any sort of situation) is not living.
In being nostalgic lately over the wonderful times, the sad moments, and life-changing events, I've come to realize that all these things are over with, honestly. (Contrary to possible suspected tone, I am not pessimistic about this whatsoever). What seemed like wondrous or heart break times, the times you thought you'd never get over and the times you thought you'd never wanted to be done with, well they're gone. Gone quicker than you can imagine. What you're left with is remininscing on the beauty of what was, yet what are you going to create in the future of what is?
There is so much to experience in this life and I have barely even touched upon it. Sitting here on the floor (don't ask), with my roommate's cat Tucker, I've realized up until now all of my wants and hopes, dreams and desires are floating in the air of what life could be.
Yes, I am in the process of becoming a dietitian. I have to go through much more schooling because of my last minute passionate career change, but it's such a minuscule planned portion of my life. All the events, people, and happenings that I will be experiencing are completely plentiful and unknown.
As human beings we will always want more. Insatiable desires lead to unfulfilled contentment. We forget sometimes what we have, inplace of what we want. And once we get it, it's not enough. We sometimes lose track of what we wanted, for the fact that we got it, and now have been handed a new scenario to desire. There will always be something else. Something new, something intriguing that we don't have, to which we haven't experienced yet in our lifetime.
We want more. We may have it all ("all" being an individually perceived concept), yet cannot appreciate everything. Just because something may come easy in life, or it's what you've always had, doesn't mean it should be taken for granted. I've definintely been guilty of this, I'm sure everyone has.
Why can't we be happy with what we have in the moment? Why? Why, why, why. I suppose it could be for motivation? To always want more, always be on your toes, after something? But why can we not be content with what we have in the moment while progressively living life?
Detachment from desire. Desires are said to be unhealthy as it lures one to the attraction of what could be, and in the process provokes selfish wants and striving until it has been obtained. Sure, motivation of a goal is good…It guides you to where you want to go, where you'd like to be. There are ways of going about certain wishes and hopes in healthy ways rather than pure selfishness, I believe.
I'm young, the time to live is now. Not tomorrow when I'm a bit less tired, lazy, or have acquired more motivation. Time is dwindling away but yet it lasts a lifetime. I despise how people believe that living is hooking up with random people and partying till the last drop of alcohol is finished. That is not living. Living is embracing what's around, most importantly remembering, feeling and breathing in the life of your surroundings in the natural beauty of what's left of this world. It's enjoying every moment, intricate or simple, being able to appreciate what you've been given and what you realize you're capable of giving off to this world. I feel that everything out there is awesome and should be able to be appreciated sober, in an absolute state. Besides the fact that it's neat to experience things in different states of mind…
You can only truly be happy, in my opinion, when you're loving: life, living, and yourself. The latter comes in when you can appreciate yourself living in this world that has so much to offer. So much to give and so much to receive. To see a smile on another's face and to know it came from myself, well that my friends is fulfilling to me. It's not what I can buy you, it's what I can do for you, go out of my way (even in the most simplistic way, at least) to be able to provide even such a slight spark of happiness, spirit, in another. Wonderful.
"Relationships are for the married life, in your 30′s and 40′s" "sleep around with whoever you want now, because later you'll be tied down in an unhappy marriage." What is this crap? When did our views on relationships and marriage, spending the rest of your life with the person who's your best friend, your love, your other half, become so tainted? Relationship or not, life is grand in every aspect. No matter the age, you learn from all experiences so that when the right person comes along, you know just how you want to be treated and how to treat another to make the two of you have a multifaceted life that compares to no other relationship you may have had.
We just want to be loved. To be taken care of, to know that if my heart is in your hands, you'll protect it and provide it nourishment to grow into the being that I am trying to figure out to be.
In other words, I look around. I look at this society. I simply look to check my email and am bombarded with recent gossip, hearsay, and scandal, about "celebrities," people we don't even know. People who happen to be on that oblong box in your living room to which you stare effortlessly at for hours on end. That person you see, who cares? Who cares. I ask myself this quite frequently every time I am forced to come across silly obsessions with those who acted in a movie that got you to pay $15 to see. I don't get it, I truly do not. Why is our society obessed with caring about what an unknown stranger wears, buys, talks about or does in their life? You don't know them, you are not them. Be yourself and stop following the lives of others you truly do not even know. They're called "actors" for a reason.
I believe that living selflessly is a dedication nowadays in our society. When did we decide it was ok to put ourselves first in all situations? Something else I truly do not understand. But that's ok, because I am happy with my ways of living. I admit I am not perfect in my ways, and probably have acted against what I try to believe in, but that's inevitable. I will never be perfect, I simply strive for balance and what I believe in and through that will be what gets me to where I want to be (selflessly) and to continue following what I believe in. There's still much I do not know, that I probably will never figure out, but from that comes curiosity, mystery, experimentation, and inevitably learning. It's natural to gravitate towards comfort, but I've found the best things come from the unknown, the intriguing nature to what hasn't been revealed yet. It's exciting, and I'm ready for what's to come.
Or maybe I'm not, but from that comes knowledge gained. We're so young. There's so much potential out there, it's incredible. If we knew all, life wouldn't be so fascinating and adventurous.
If you guys have any thoughts, comments, or simply just want to put out there your opinions, well send them my way I'd love to hear 'em.
Last note:
Enjoy