Probar Winner!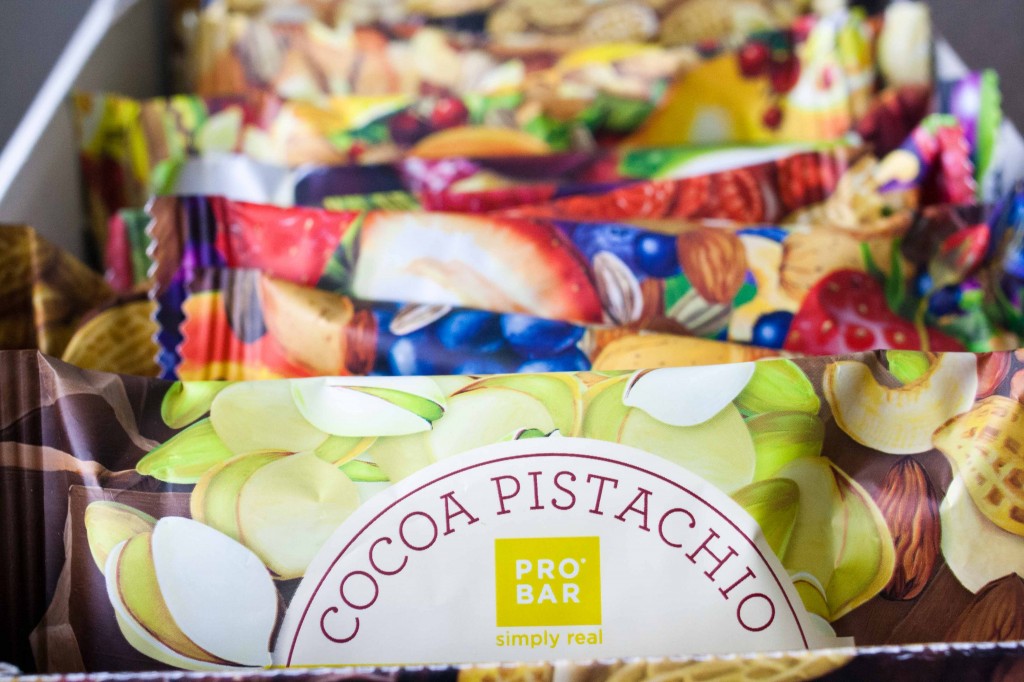 Obessession!!!!
So I just received my free box of Probar flavors! It's like christmas to me and I don't even celebrate that holiday, but I now know what it's like. A box of healthy vegan energy bars to my door, thank you Probar peeps. I won this box since Probar was generous enough to pair up with blogger Matt Kadey from Muffin Tin Mania, to host a giveaway for a sampling of their flavors.
I had to comment describing three health benefits of these bars as well as an activity that Probar would help with fueling me. Of course I wrote like a novel about the health benefits, as I could go on talking about health until my voice is sore (or you leave the room). Either or.
Here's a lil' snippet of what I wrote about…
"Flaxseeds contain the omega 3 essential fatty acids. Most of the oils in flax seeds are ALA or alpha linolenic acid, a precursor to EPA/DHA (the fatty acids found in salmon and other fish). Some studies have showed that our bodies can convert ALA into EPA/DHA, thus providing benefits of both. Good plant based source of omegas for those who are vegan/vegetarian.
The hemp seeds are another source of omega 3 and 6! They are also an awesome raw, plant-based source of protein.
When I look to purchase, or just simply eat, an energy bar I make sure that it is sweetened from unrefined, unprocessed sugars. The maple syrup and dates provide whole-food and naturally-sourced sweeteners.
The rolled oats are a wonderful source of soluble fiber which can help lower cholesterol levels as well as stabilize blood sugar."
If you couldn't tell, I am extremely happy to have won these bars. I bought a ton of these for Wakarusa and Bonaroo last month and they kept me alive throughout all the camping/walking/adventuring/surviving that I did. I now have a 12 pack variety of Probars that hopefully will last me a long time. I will have self-control, I will have self-control.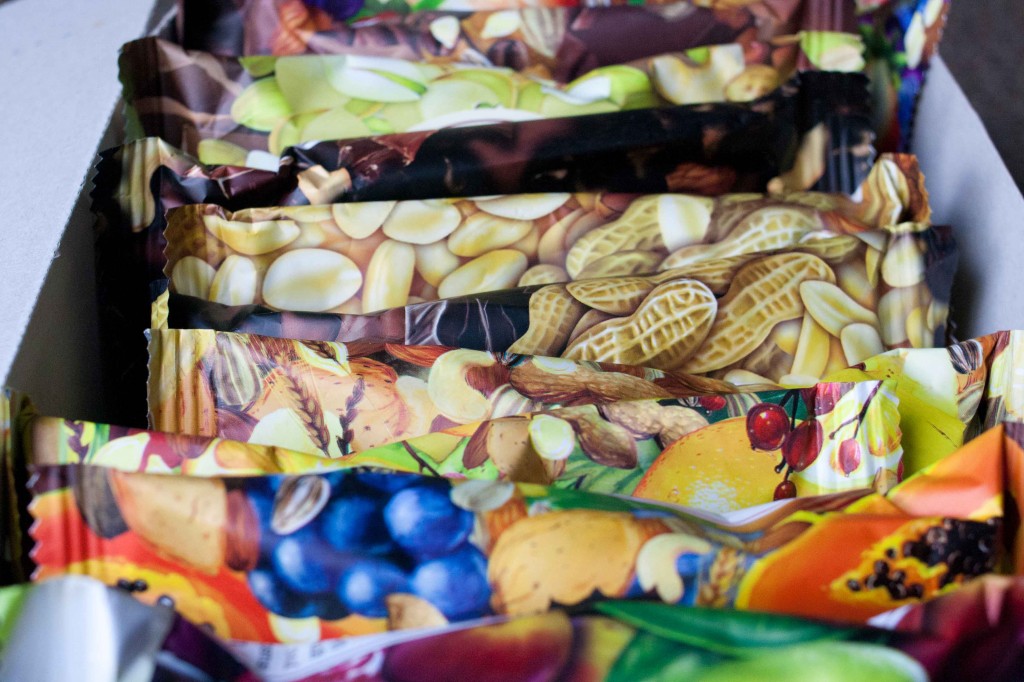 I'm really excited to be able to try all the flavors now. I had my eye on the cocoa pistachio one for awhile when I saw it on the shelf lookin' all tasty and healthy.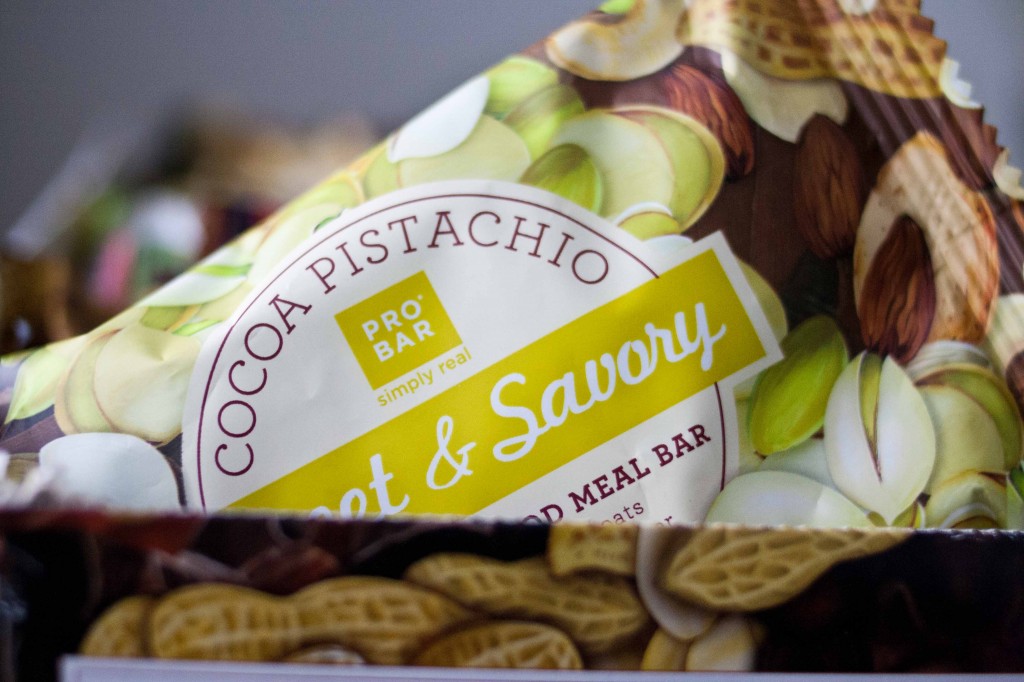 I ripped it open as soon as the opportunity presented itself. Hey, I did go running earlier FYI. My wheat grass juice was lovely but I was still hungry and the Probar hit the spot.
I tend to have a nerdy disposition and fancy towards reading the ingredient labels…multiple times. I don't know why honestly, but as I perused the ingredients over and over again I became assured that what I'm eating is whole foods. There's so many ingredients, but so many nutritious items. I enjoy how when you're eating a Probar, you can visually point out the ingredients. You get bits (even whole sometimes!) of nuts, raisins, oats, flax seeds etc. Not just one big blob of mystery bar. What's that off-white stuff in a 3 musketeers anyways? I've always wondered that since childhood…Was always sorta a don'twanttoknowsinceI'mgoingtoeatitanyways deal.
I got excited when I read organic hemp seeds (one of my favorites), not to mention unsweetened dark chocolate. Thank you! Someone understands me. I hate biting into an energy bar and tasting essentially a protein-filled candy bar. I enjoy and appreciate the taste of raw cacao nibs (which this has!). Organic too, speaking my language.
Talk healthy to me please.
This particular Probar had a lovely almond taste. Not just plain nuts too, imagine an almond extract type deal. Which I adore. Man, glad I chose to try this one first. Very satisfied.
I am very picky with what I put into my body. Strange, modified foods, MSG, hydrogenated oils, HFCS (among several others) are no no's to me. Probar is vegan, non-gmo, organic, and dairy free, wonderful. Even has omega 3 and 6…A present in my mouth.
I've seen that Probar makes a Fruition bar which is fruit based. I want to try this as it is a alternative to typical nut/oat laden energy bars but also because it has chia seeds!!!!!! My friends. Also, gluten-free raw oats are welcome anytime in my stomach.
I still have many more to try and I will post the reviews once each bar has been devoured.
Let's see now…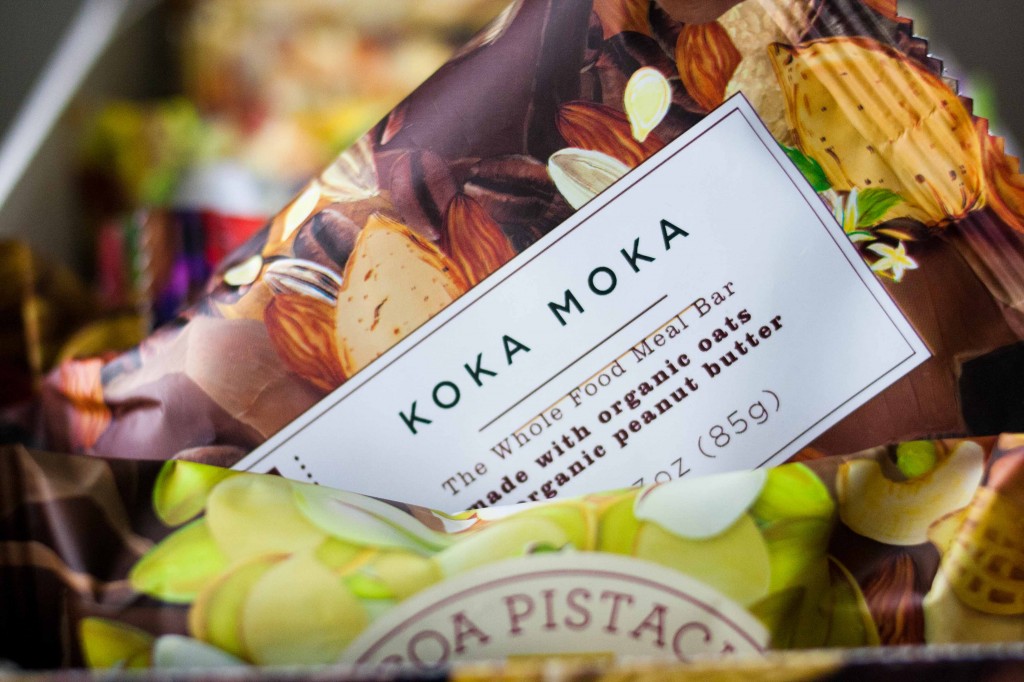 Koka Moka: Definitely delicious, a nice mocha taste. Not overbearingly sweet, how it should be.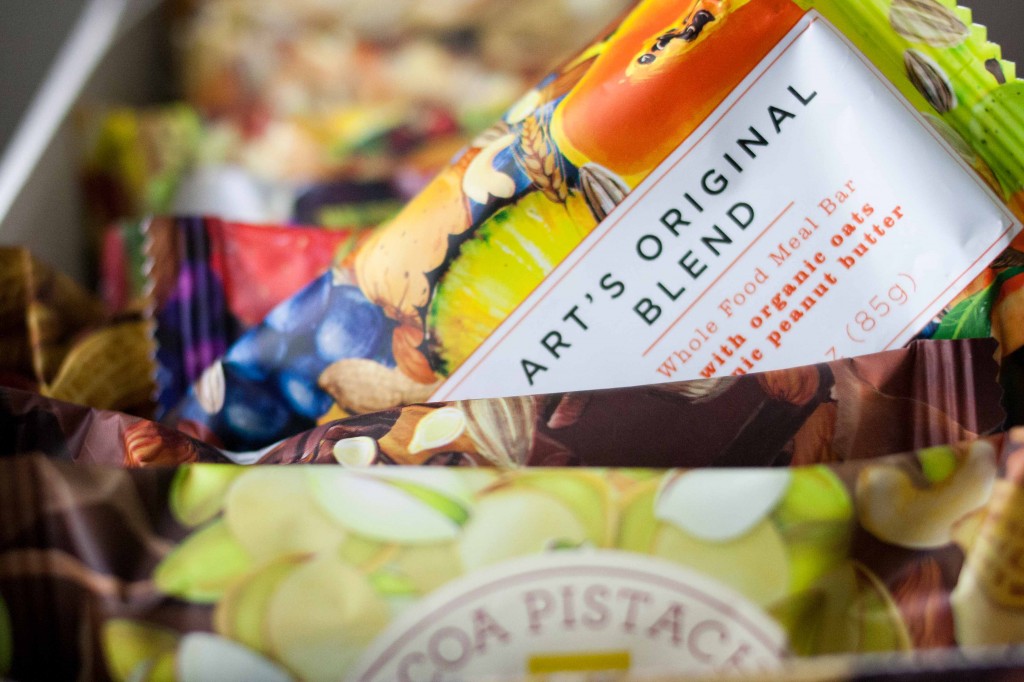 Art's Original Blend: I liked this one. I enjoyed the random fruit ingredients such as dried papaya. I remember biting into an almost whole brazil nut! Delicious. Also had some chocolate chips, super yummy combinations.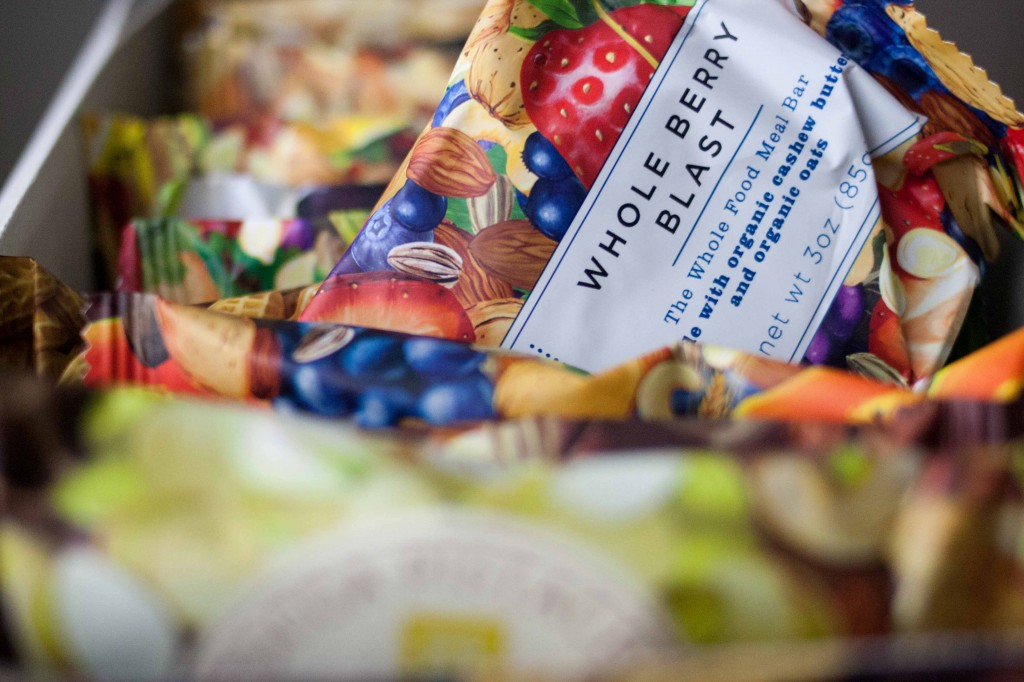 Whole Berry Blast: This definitely had to be one of my favorite flavors so far. The taste was on par and refreshing.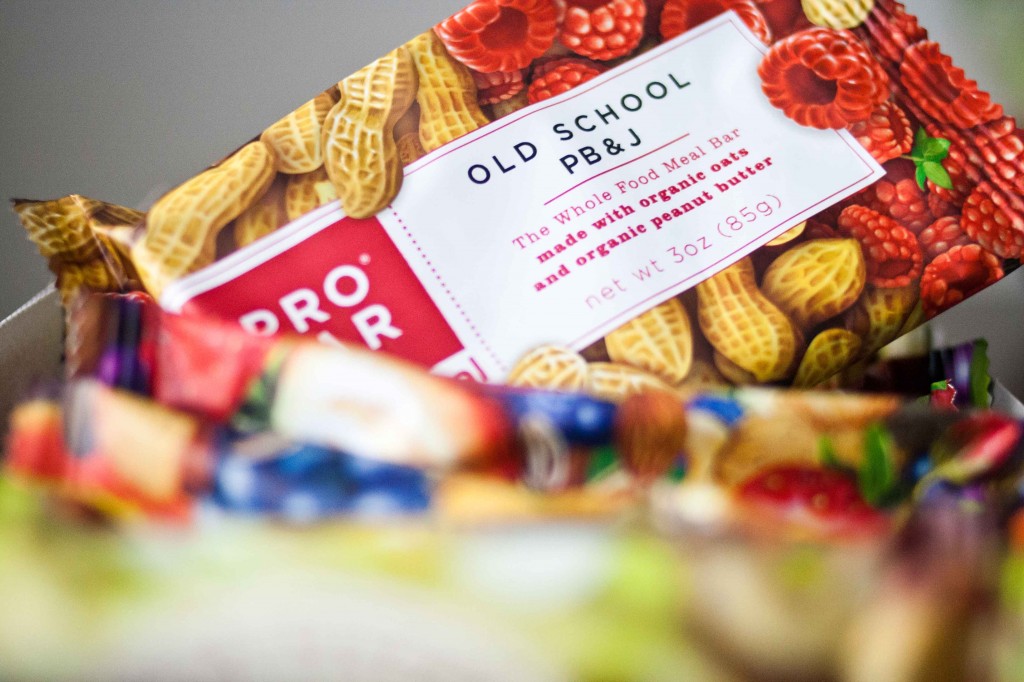 Old School PB&J: Yummy! I loved the raspberry aspect as the jelly.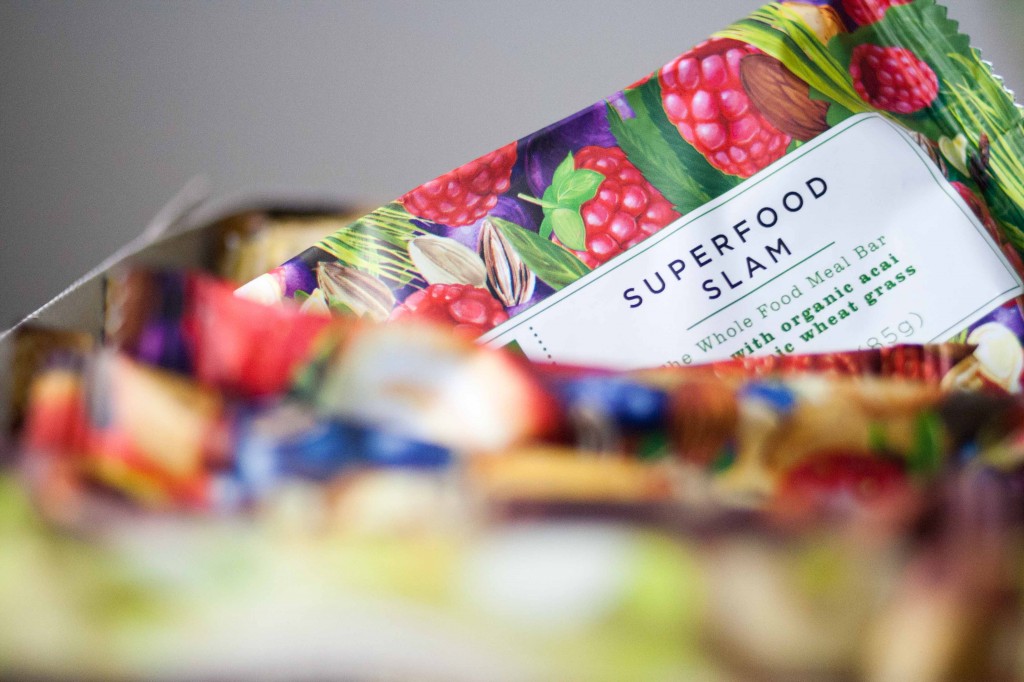 Superfood Slam: I ate the majority of this flavor at the festivals. This has wheat grass, barley grass, and alfalfa powder. Hello awesome. I don't like to miss out on my greens so this had to be a favorite of mine. Definitely tasted healthy which I enjoy always.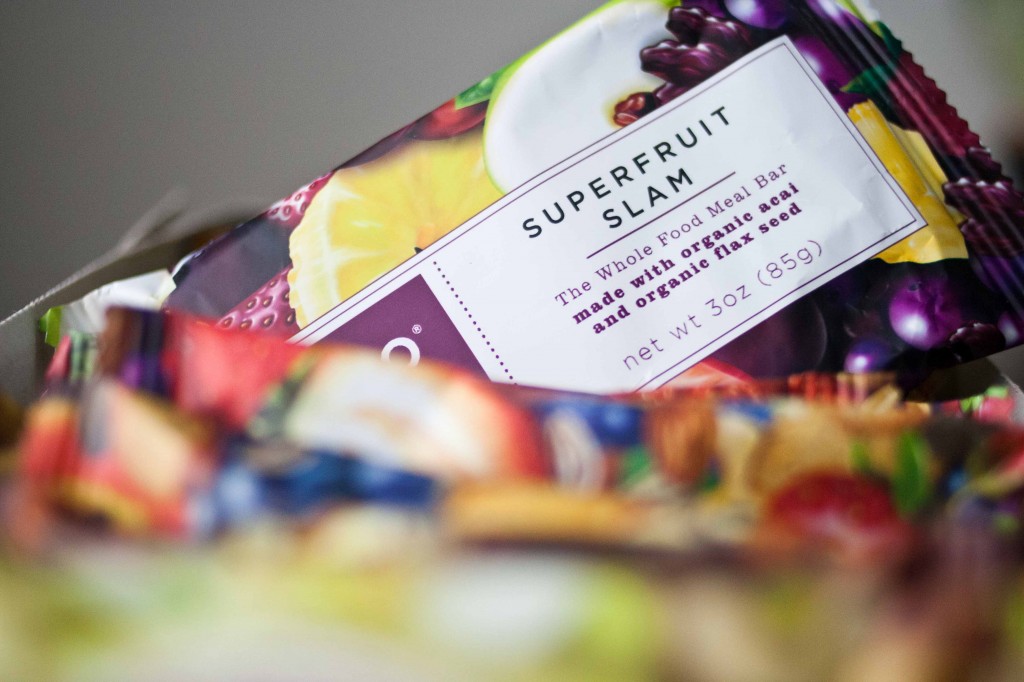 Superfruit Slam: Haven't tried this one yet but looks awesome!!! I feel this will be one of my favorites as well. It has acai and camu camu powder! Super high in antioxidants and Vitamin C. Yeehaw.
Cran-Lemon Twister: Never actually knew about this flavor until it was received today. I'm pretty excited to try it, I think the flavors would be pretty swell actually. I'm in love with the ingredient "apple juice infused raw cranberries." Good lord. This was a tad too sweet for me! Kinda sour too, but I am definitely not a sour fan. You may really enjoy it!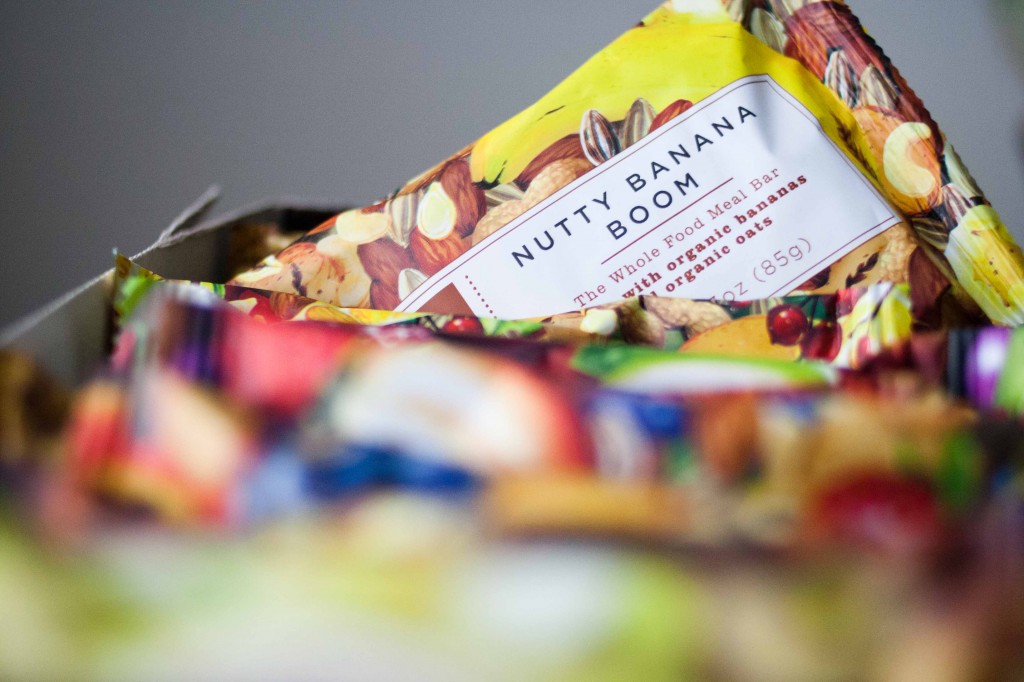 Nutty Banana Boom: Have not had the honor to try this yet. Don't really see how you can go wrong with a flavor combo like so. I'm excited! This was a superb flavor! Enjoyed every bite and really got to taste the pieces of dried fruit throughout. One of my standing favorite flavors right now.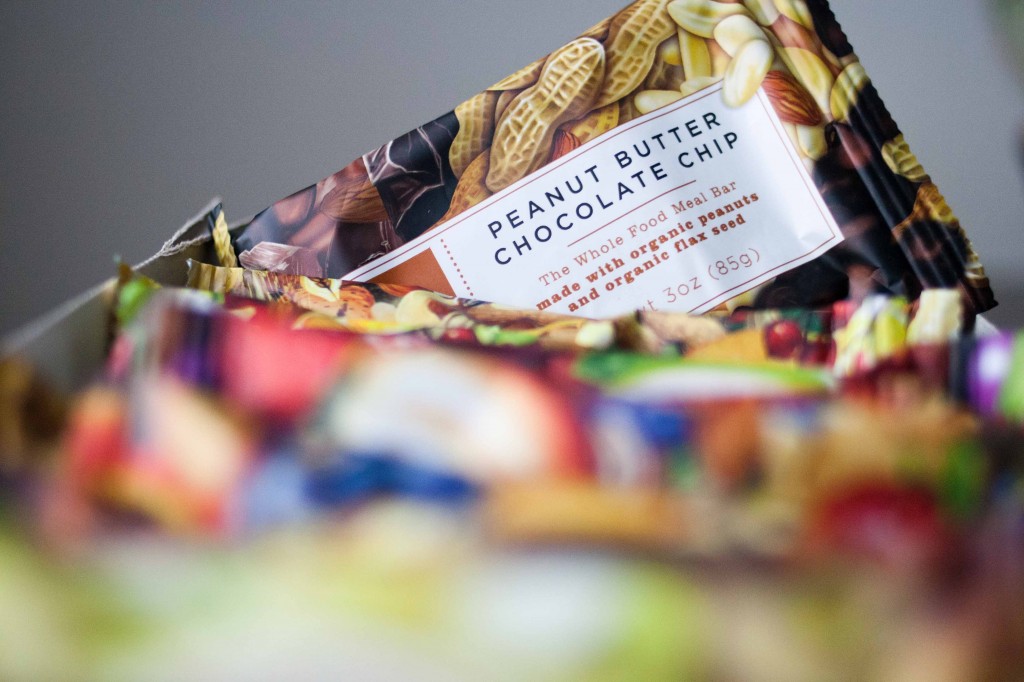 Peanut Butter Chocolate Chip: All I can say is when has these three ingredients ever done you harm? Can't go wrong for sure.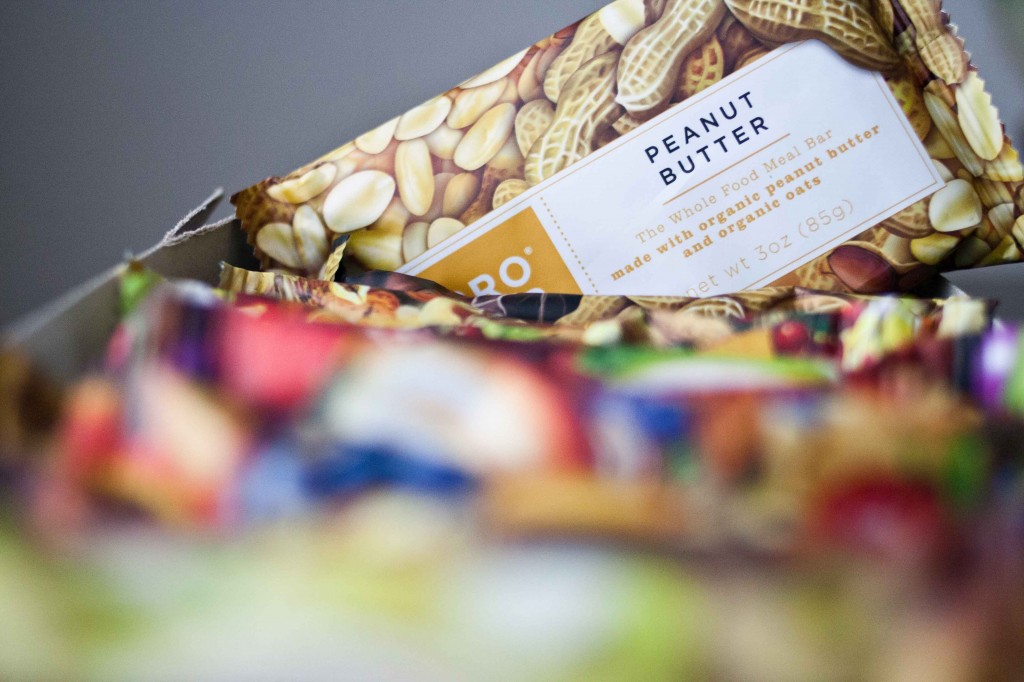 Peanut butter: Have not tried, but I can bet it'll be awesome. Plain ol' pb, always yum.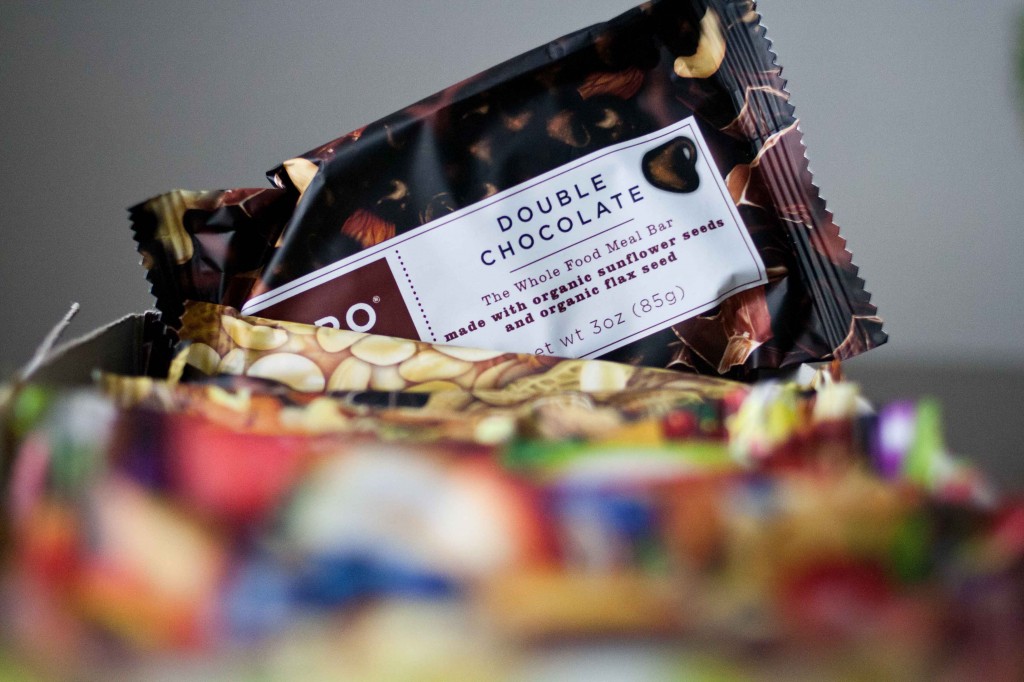 Double Chocolate: Didn't try this one yet. Probably delicious but I will most likely save this for a dessert treat type thing. Or maybe share with a friend. I'm more into healthy bars than chocolate, but I can definitely see why this was made

. "non-dairy cocoa butter" is awesome in my book.
So overall I still have a lot of flavors to try which is great hello! I don't really see me not liking a flavor as the ingredients are what truly dictates my affection towards what I eat. Probar knows what's up for sure.
Simply Real.
Thanks Probar so much for this gift and Muffin Man Matt for hosting the giveaway!