My first juicings and what to do with the pulp!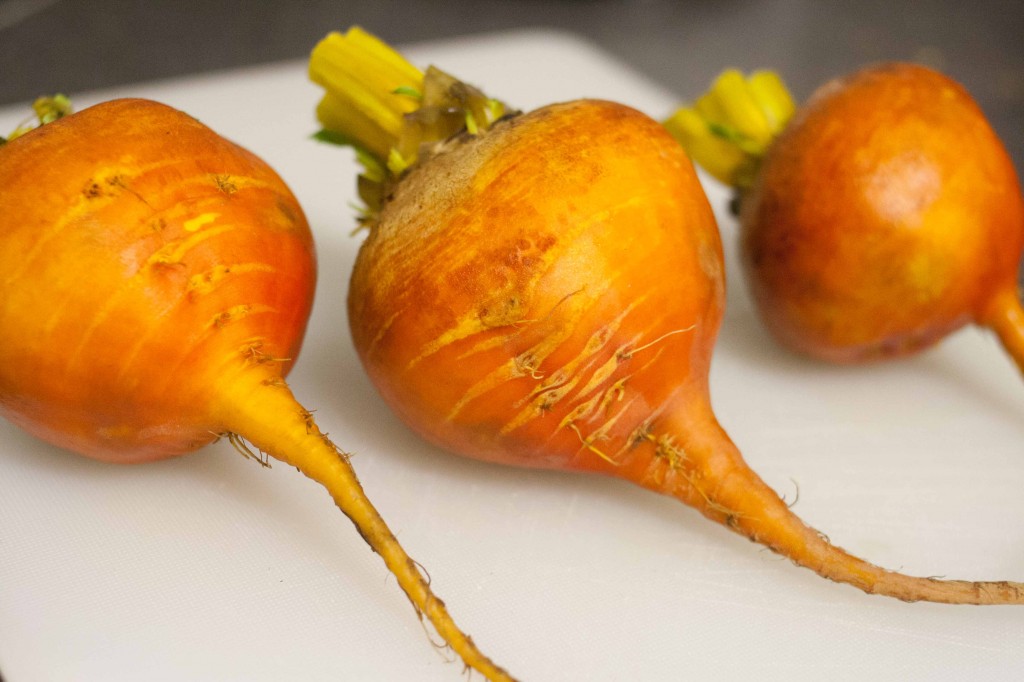 Hello all, I am writing to you with excitement and amazement from my new juicer i.e. new best friend.
I'm not trying to sound cheesy or anything but I truly mean when I say that after drinking these smoothies I can feel energy thriving throughout my body. My head is clear, I feel awake and alert, I feel sound. I feel healthy. Most importantly, alive.
I decided to kinda just wing it and throw a few ingredients into it that I believed would be appeasing to me. I did some quick impromptu research just to make sure I was going in the right direction with ratios of different fruits/vegetables and found out that beets can be pretty potent. Hmm…
Too late, I already cut up a whole one so decided to just use all of it anyways, worse comes to worse it'll taste off but I've had worse I'm sure. (Ever smelled/tasted pure spirulina powder? Now that's a treat for sure…)
Turns out everything I threw together was AMAZING. Gah I can't even form words.
'Twas even a tad too sweet for me! Next time I will definitely add in some greens to balance out the taste. I'm just glad this initial juice stole my heart at first sip.
Look at how beautiful these golden beets are! No editing or photoshop whatsoever, naturally this gorgeous. They're delicious, I've never had them before..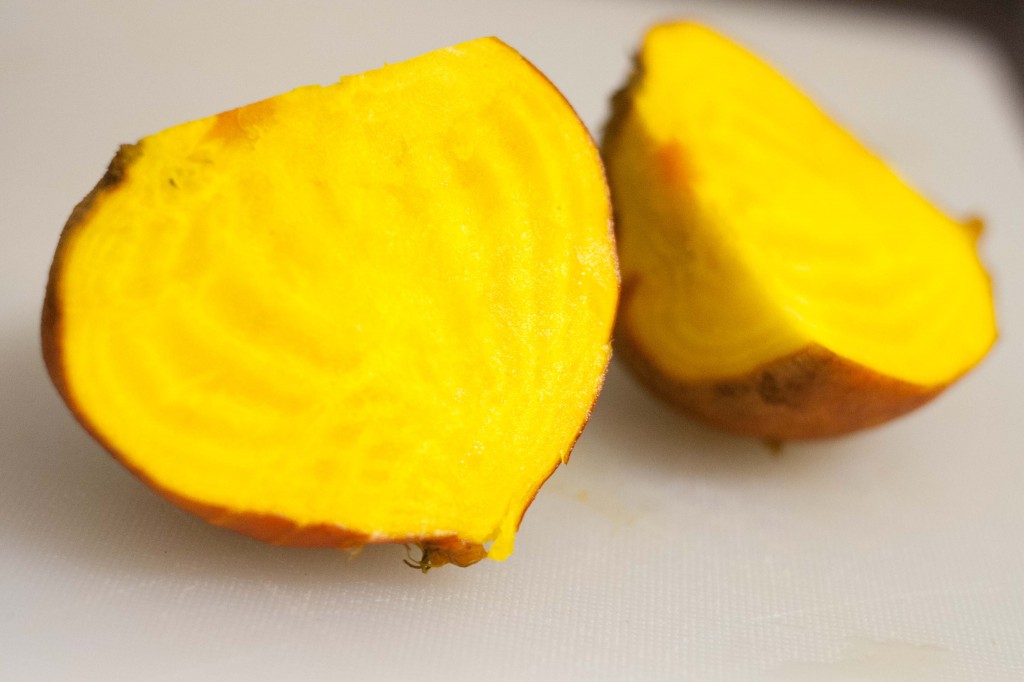 I decided to only juice organic (local too where possible) fruits/veggies because I definitely did not want pesticides and chemicals extracted into my juices, readily available to be absorbed into my body. Yum…You may want to think about the benefits of doing so as well. Yes, it may be a tad more expensive but depending where you go it probably won't be too much more. Also your health is definitely worth it in the long run. In my opinion, one should be spending the most money on one's own health and feeding it the proper nutrients to thrive wonderfully, rather than material possessions. Chia seeds and organic bananas are amongst my prized possessions :).
Have you ever smelled an organic fruit/vegetable compared to the conventional ones? I bought an org. banana the other day and could literally smell it from a foot away! And it was superbly more delicious than the other bananas too..Makes me think how nutritionally void the other ones may be.. Oh and you haven't had a carrot unless you've had an organic one. The taste is just so much more vibrant. Sigh, beautiful.
Here is my baby, the Omega 8004 Masticating Juicer. Now I have two children (didn't forget about you food processor)..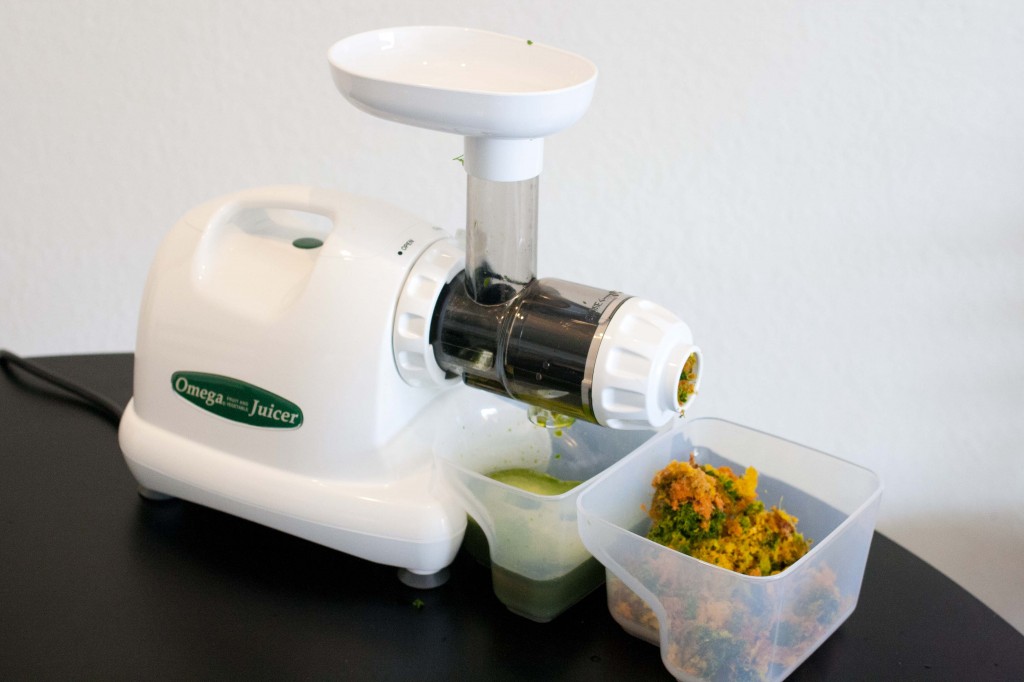 I want to lightly touch on how it's important to make sure you're getting the proper juicing machine when you decide to invest in one of these babies. I did my research on a few different kinds, mainly the ones in my price range so I'll talk about those. Centrifugal juices (the more common ones, cheaper, standing up) produce juice really fast! Woo awesome, but with such benefits as those there are consequences as well. The motor is very quick and heats up a bit to give you what you want, but in turn it destroys some of the enzymes and oxidizes the juice quicker. I also read that these are myths (eh doubt it), so maybe they are, but my masticating juicer runs on a lower speed which also ensures less foam (that I can believe for sure) and no heat usage, which is comforting to know whether or not the prior statements are fallacies. I do know that most centrifugal juicers have troubles with leafy greens! That definitely veered me away from getting one. Regardless of the truth, researching which juicing machine will be right for you is a harmless and a swell route to take I must say.
Here's a good link to see the benefits of a masticating juicer compared to that of a centrifugal one.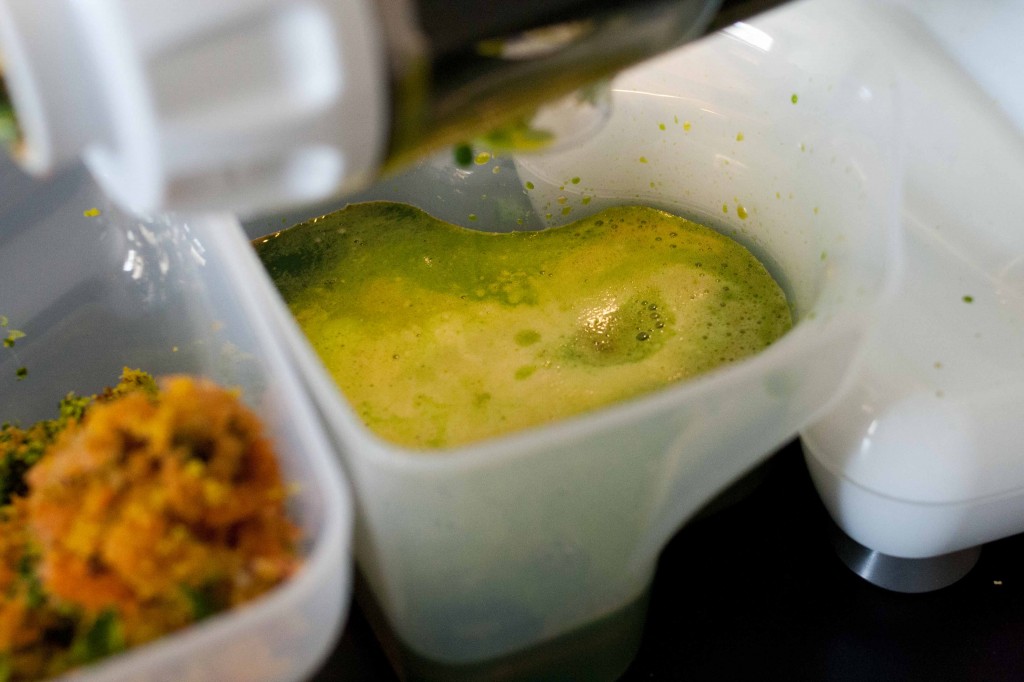 I am very happy with my juicer and would recommend it to all, it only takes about a few minutes to get a lovely glass of juice. (I find the whole process fun actually). If you really want to encourage your health, spending an extra minute or two on juicing really should not be an issue. Oh and the clean up is quick and simple.
On a side note, my new stainless steal water bottle. Bamboo cap, no paint, no chemicals. Very much a fan I may say. KleanKanteen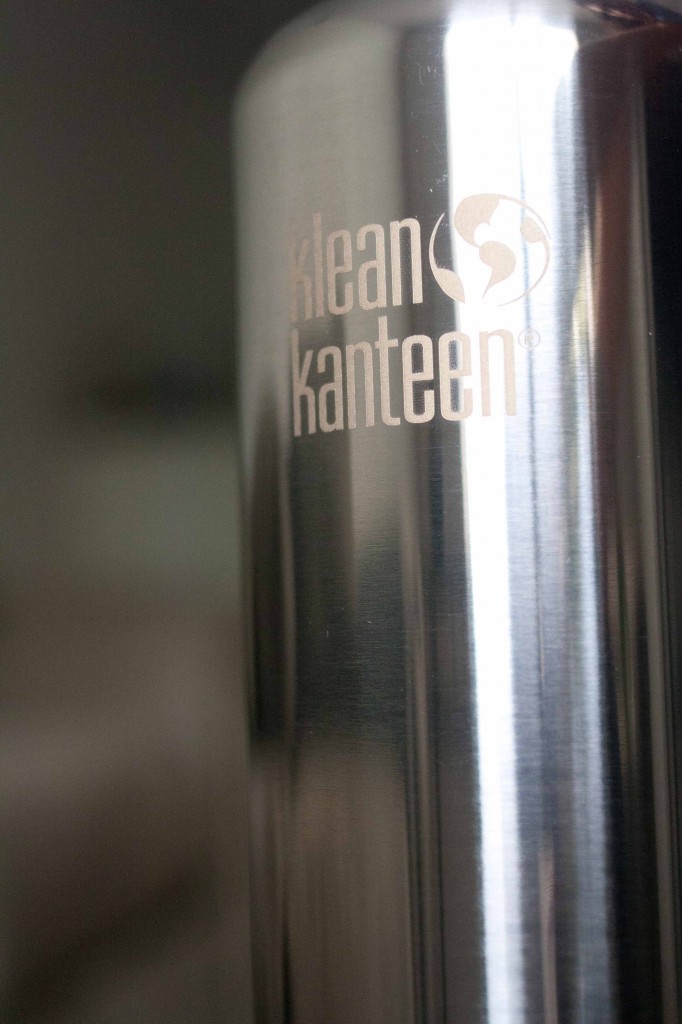 1st day juice: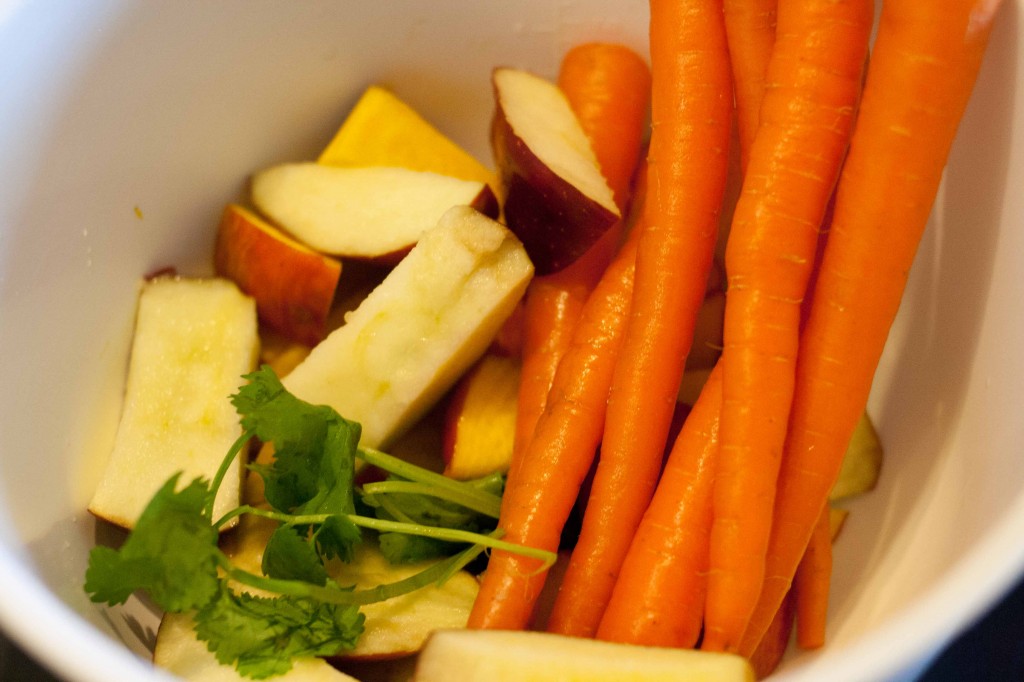 2 very small apples (or 1 normal sized one)
1 golden beet
1 bunch of carrots
1 small chunk ginger
a small handful of cilantro
I had to cut the beets and apples up into small pieces because my juicer's mouth is a tad small, but no worries. I alternated hard and soft produce and ran the pulp through once or twice all was done.
Poured in a glass and was immensely happy.
Haha not the prettiest of juices, but definitely tasty!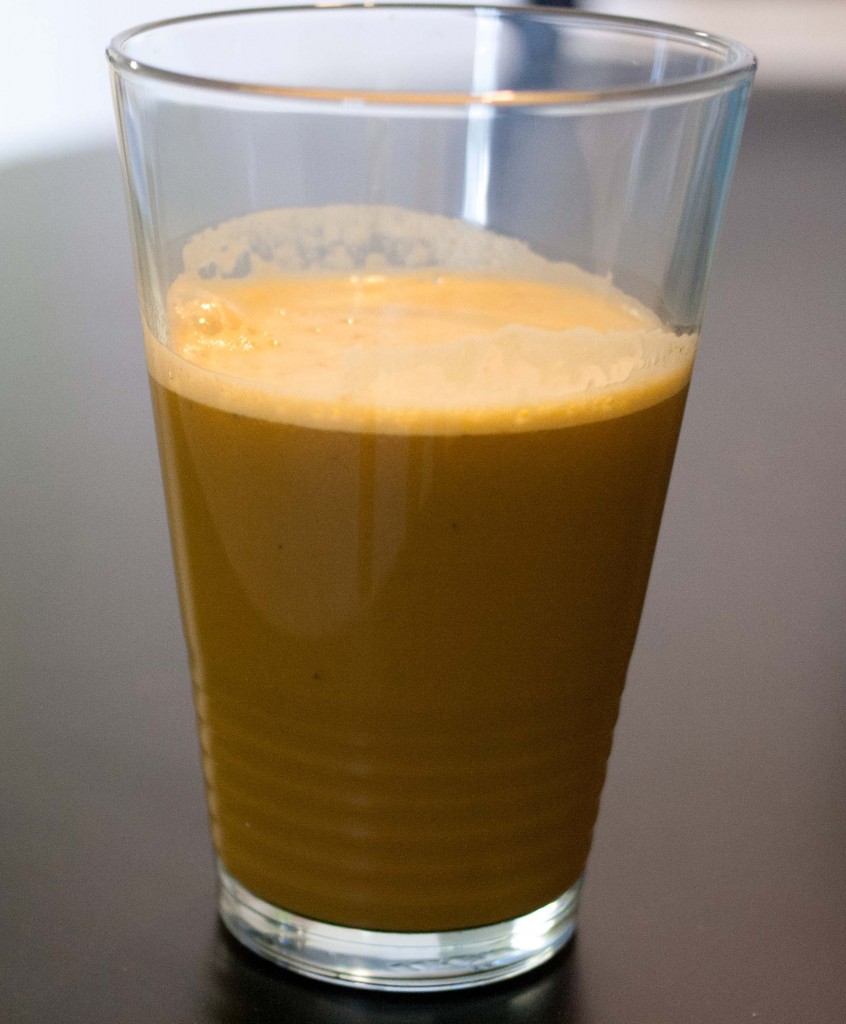 2nd day juicing:
much prettier 😉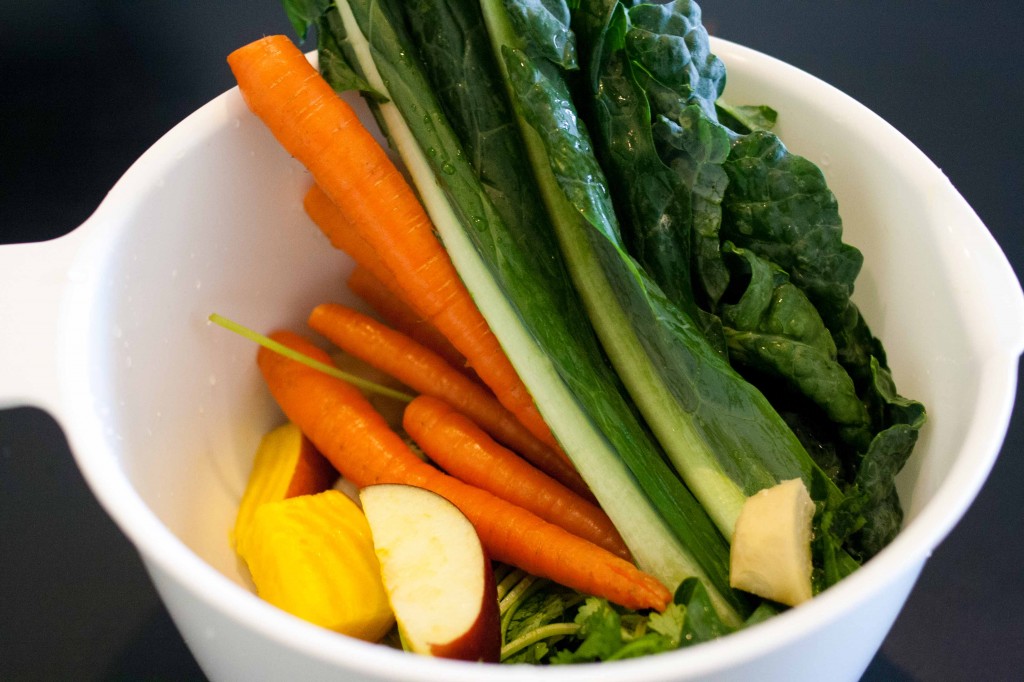 Ingredients:
few leaves of kale
1 very small apple
1 golden beet
1 bunch of carrots
1 small chunk ginger
a small handful of cilantro
Beautiful, man.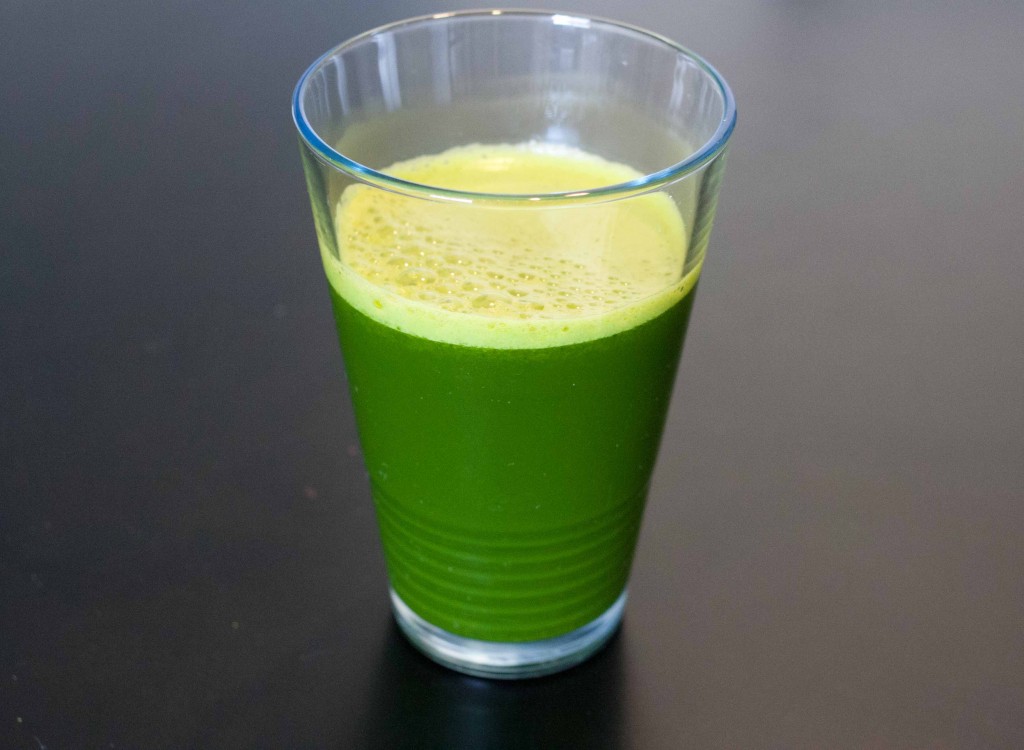 I decided to not let anything go to waste so I made muffins with the pulp! Delicious I must say and a healthy snack that did not make me feel guilty afterwards. So I get the best from both worlds, vitamins and minerals flooding my veins from the juice and the fiber from the muffins to fill me up. I will always be saving my juice pulp to try and incorporate it into other recipes. You can freeze it if you're not going to be using it immediately. I read about adding it to pasta and lasagna which is an awesome idea for some extra veggie intake. Delicious. Adding it to a pizza sounds great too! Ah the possibilities.
Recipe for this delicious juice pulp muffin: here!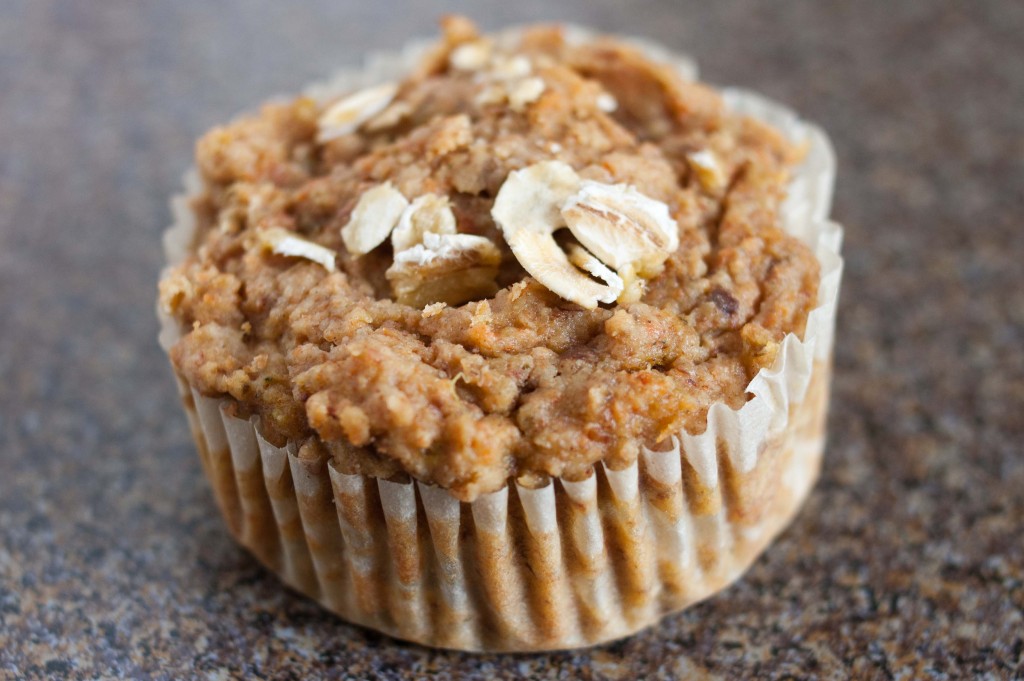 Thank you juicer, for coming into my life and filling me with joy. (As every child should…ha)