Open-Faced Hummus and Veg. Sandwich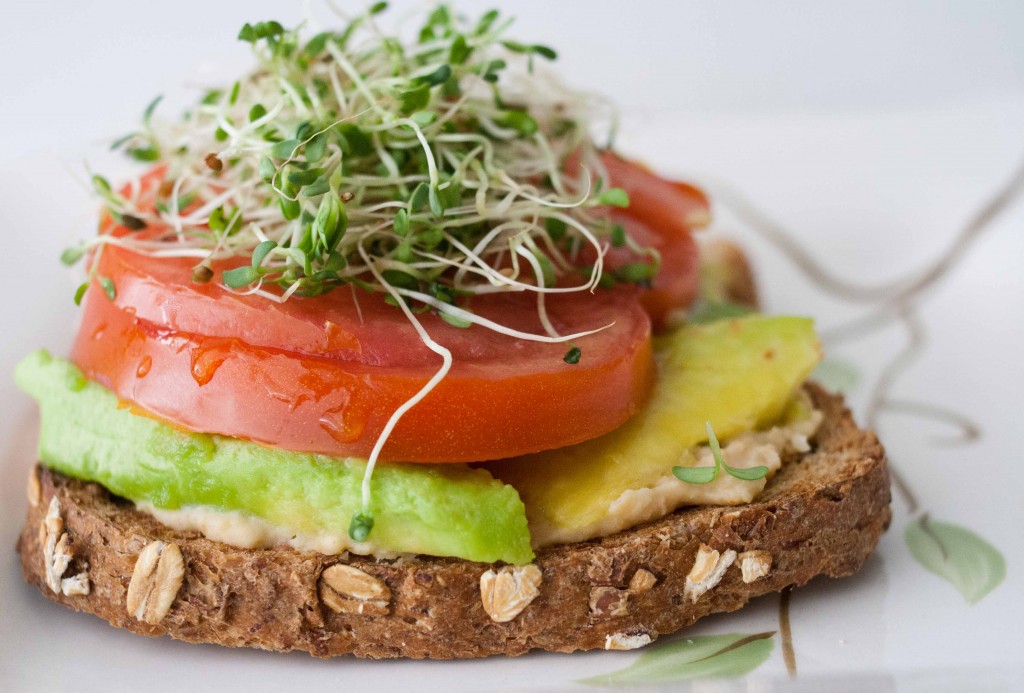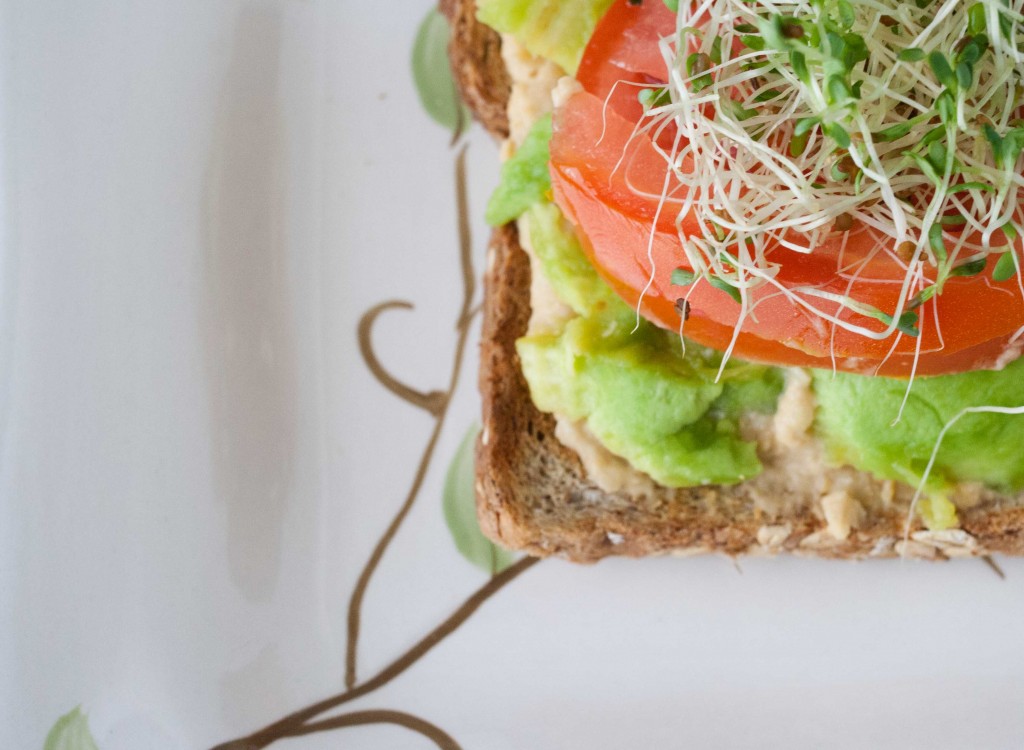 Such a delightful lunch…
This sandwich incorporates my recently homemade hummus as well as the avocados I purchased that I've been anxiously awaiting for to ripen.
This sandwich serves as a perfect small meal throughout the day. I feel satisfied and healthy from the avocados, fresh sliced tomatoes, sprouts, hummus, sprouted bread with no preservatives or fillers, and of course the hemp seeds (my favorite!!)..
I left out the specific amounts of each item because sometimes I want more avocado, less sprouts, sometimes a lot of hemp seeds (always) so feel free to put as much or as little of each ingredient as necessary.
Matter of fact, the majority of my recipes can be (and should be) catered to your preferences! Turns out best that way…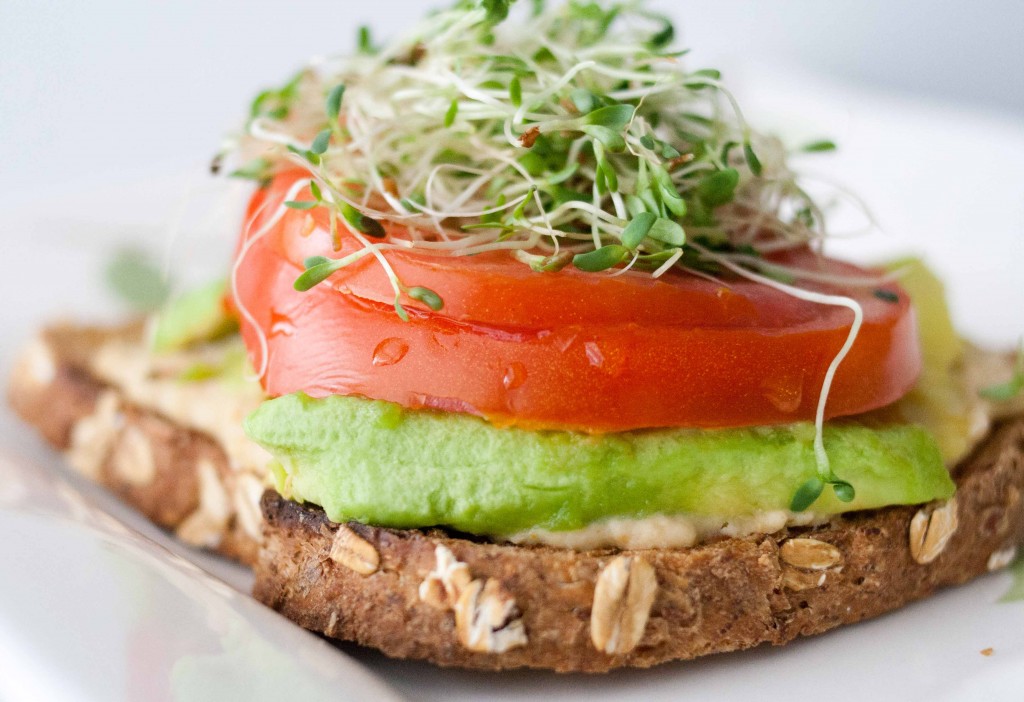 Ingredients:
1 slice sprouted bread, toasted
hummus
hemp seeds
avocado
tomato
sprouts
black pepper, to taste
squeeze of fresh lemon juice (optional)
Toast one slice of bread. Layer hummus then hemp seeds (hemp seeds stick to the hummus so they don't fall off if you were to add them last).
Add a few slices of avocado, then tomato, then sprinkle with pepper.
Top it off with sprouts and lemon juice (optional).
Now eat and benefit from what you're putting into your body.