An adventure, an exploration, and a raw granola bar
Hello folks, I've been on a little hiatus for the past two weeks. I attended two festivals as well as a quaint and beautiful cabin in Georgia.
Wakarusa and Bonnaroo..Oh the adventures that lay amongst the trees and camp sites will never be forgotten…
First stop, Wakarusa: Ozark, Arkansas
Beautiful. Miles after miles of mountains and hills gracefully greeted by all sorts of farm animals. The creeks were of some sort magical entity to my Floridian self.
In the duration of our break between festivals and for a time of rest and relaxation, a lovely cabin awaited us.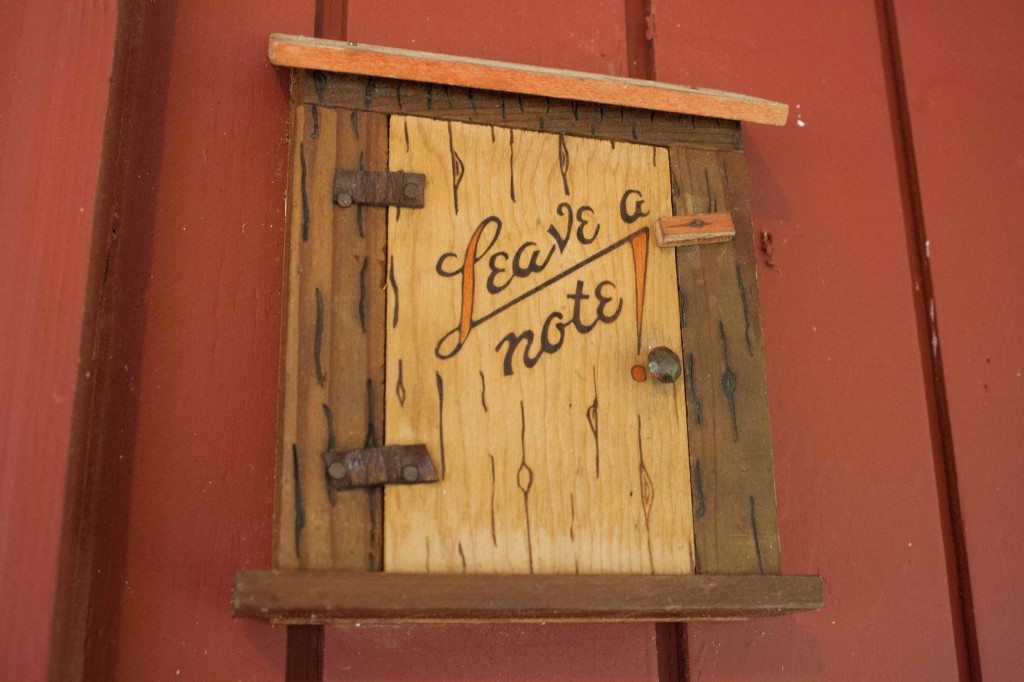 The Georgia peaches were delectable and juicy. These were bought from a farmer's market that gets its peaches from the orchard right out back. I've never seen so much fuzz on a peach, how it should be.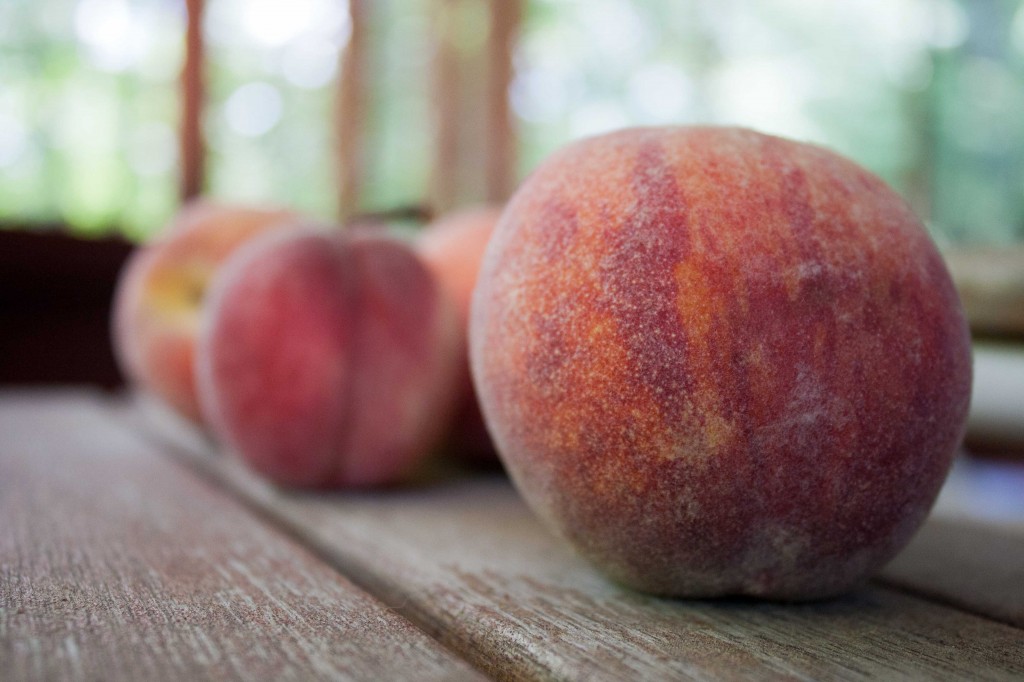 Georgia is beautiful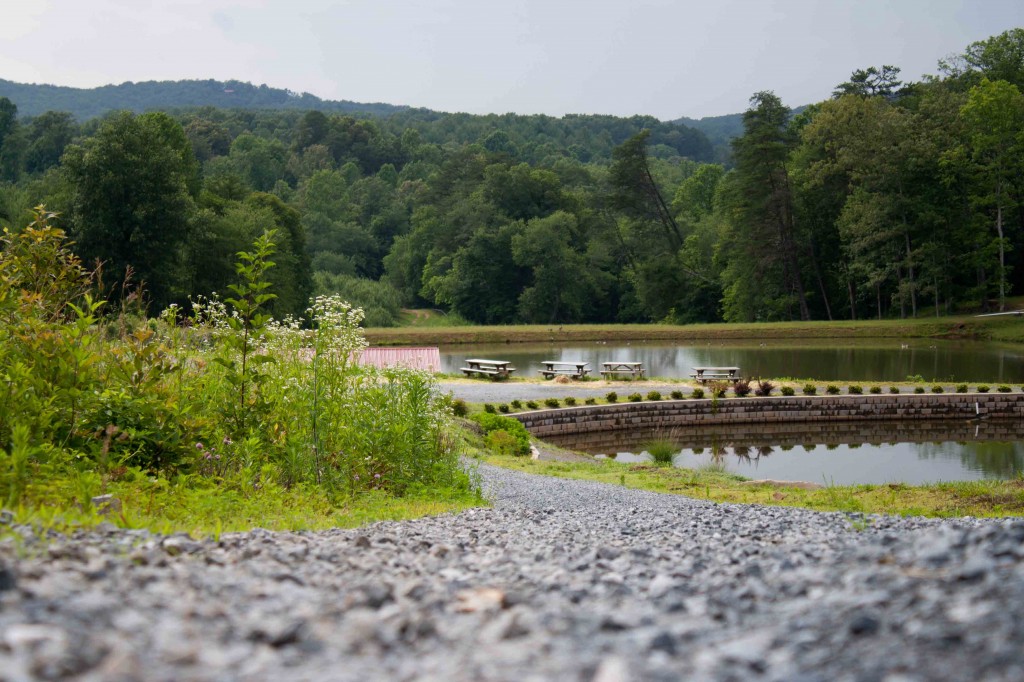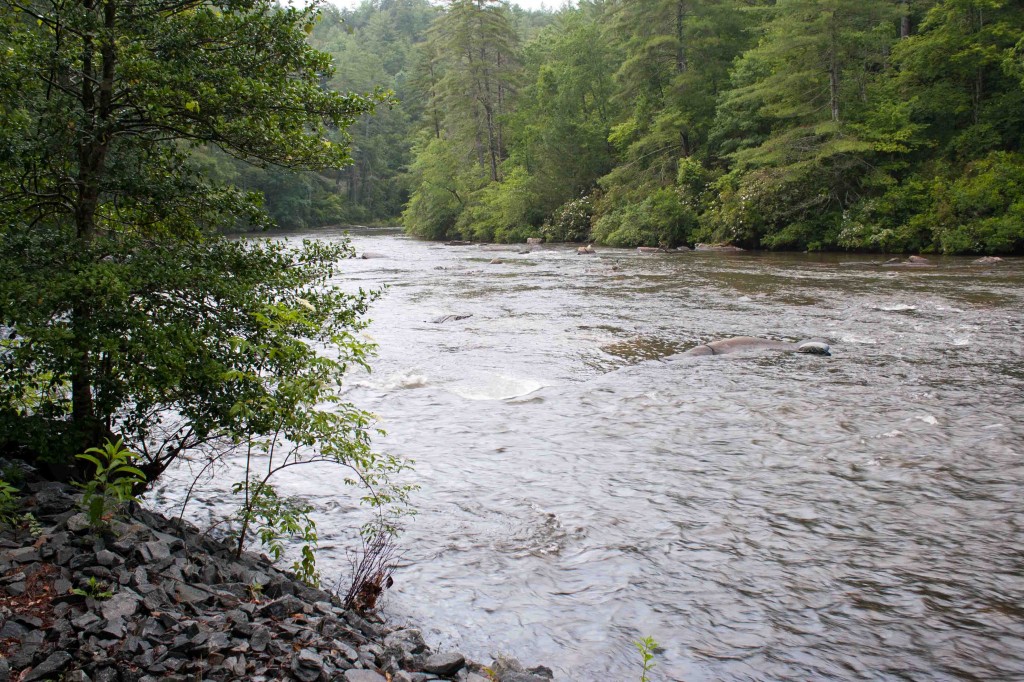 So many places to explore and let your imagination run…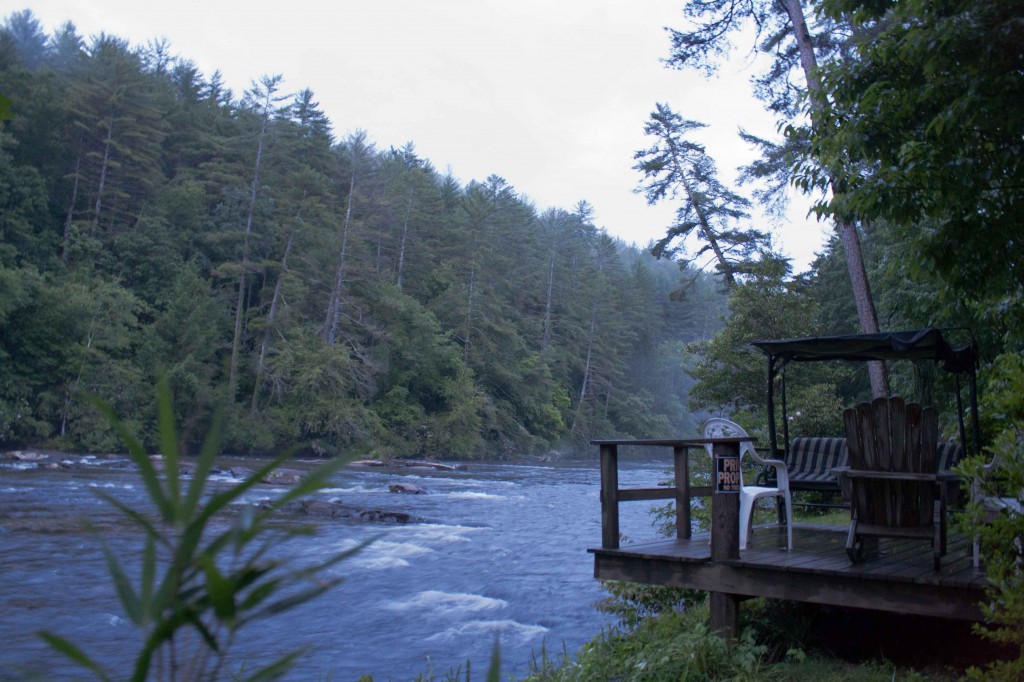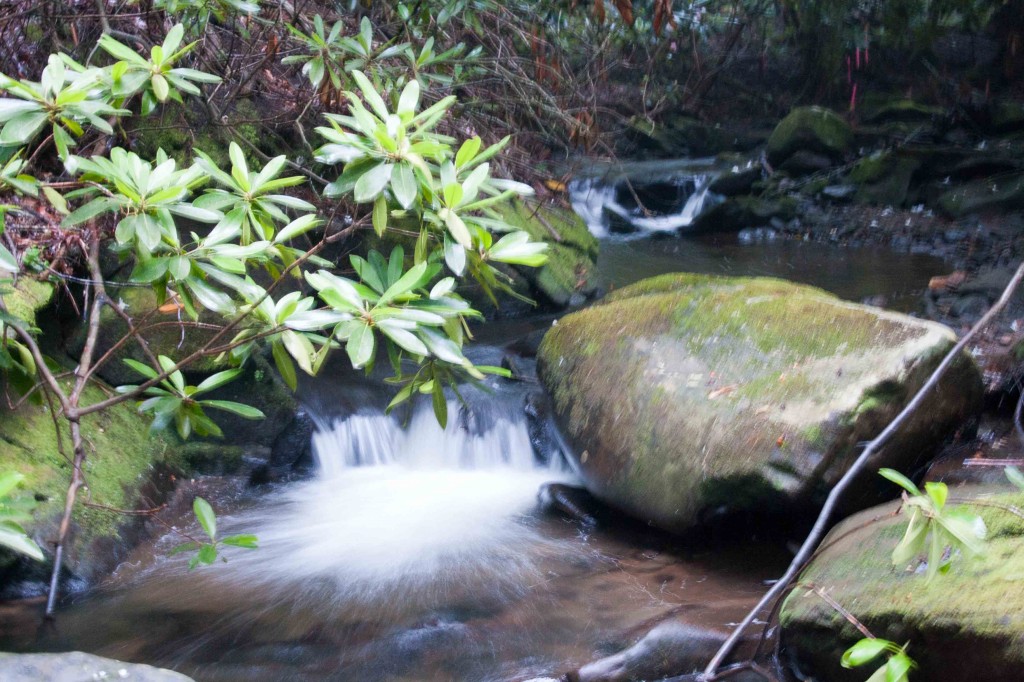 Large trees with creepy awesome roots and cavernous hideaways.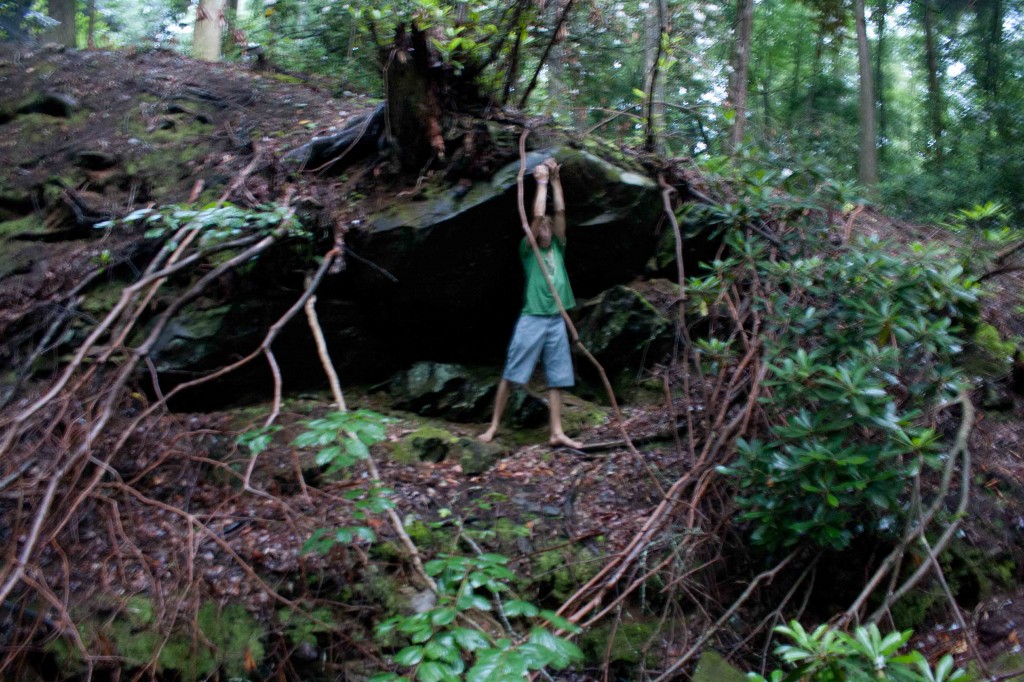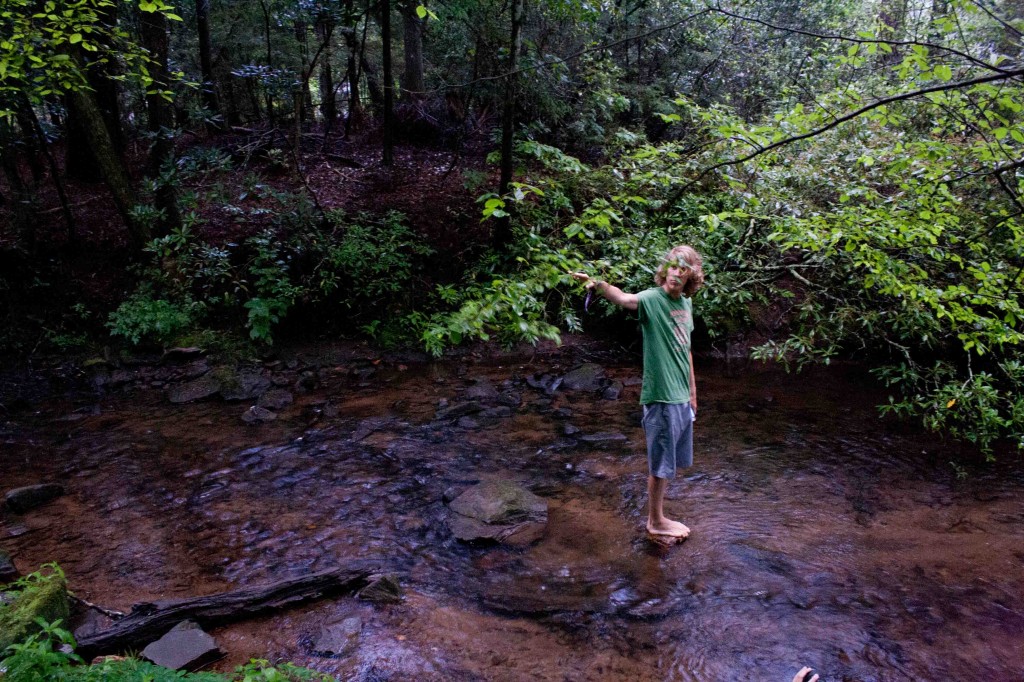 One thing that truly caught my attention was the morning dew on the green little blades of grass. I was amazed by the spectacle of twinkling dew drops in the early morning sun.
Have you ever done this? Sat down with the grass and watched the water droplets roll off of a blade of grass…
Incredible.
Beautiful.
Nature at its finest.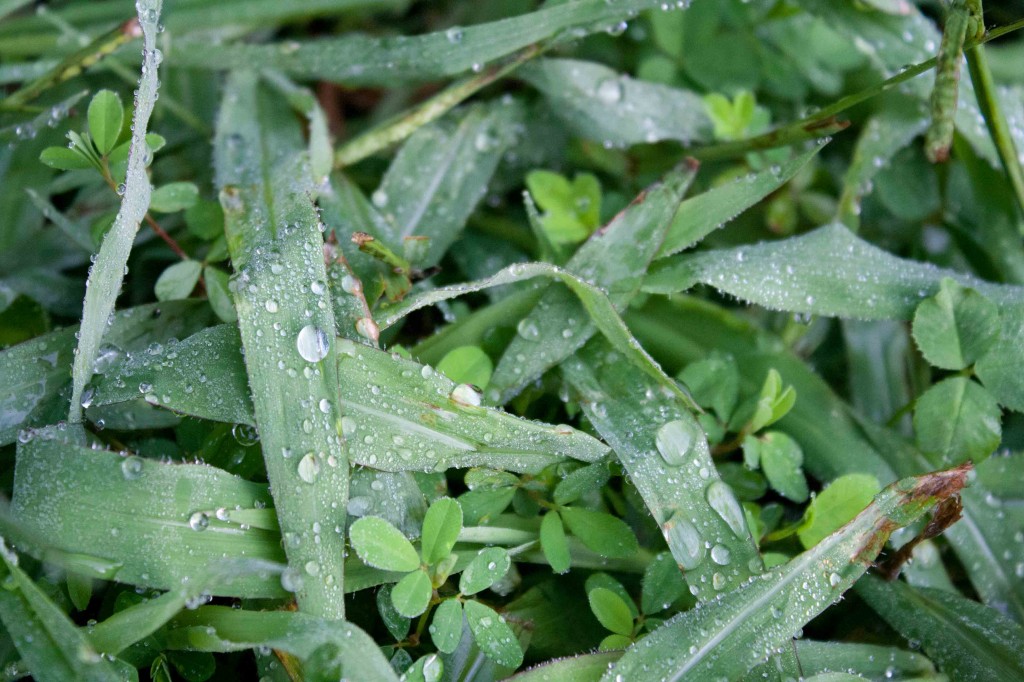 Look at this world of grass and dew kissed by the sun. So awesome wow.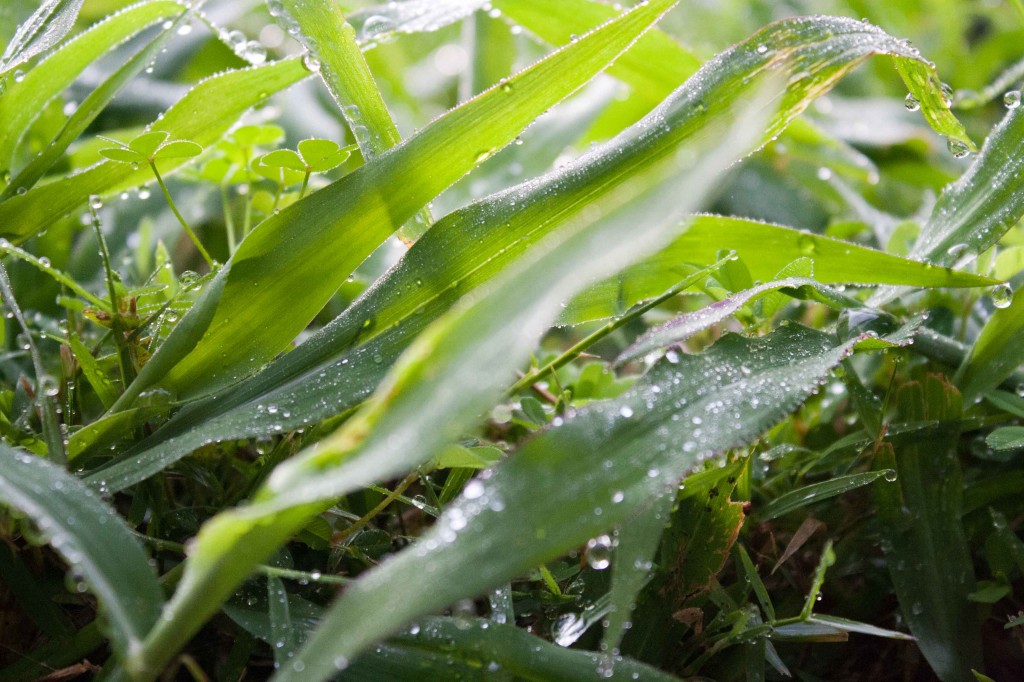 I love the bokeh here…A city of lights.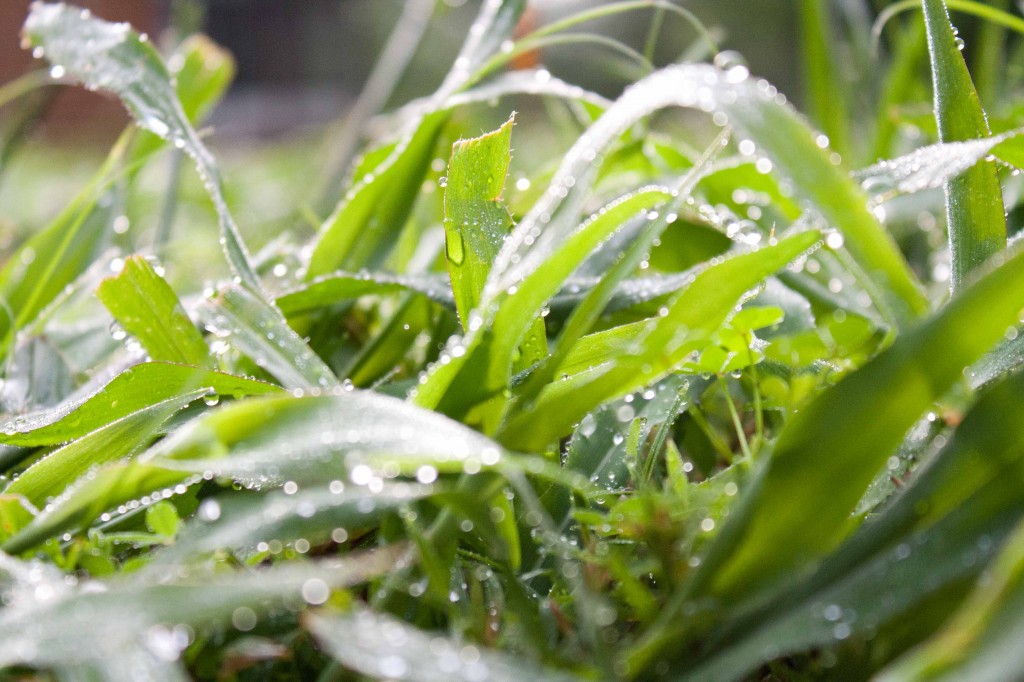 Imagine being a little bug and living in this beautiful world. Must be swell.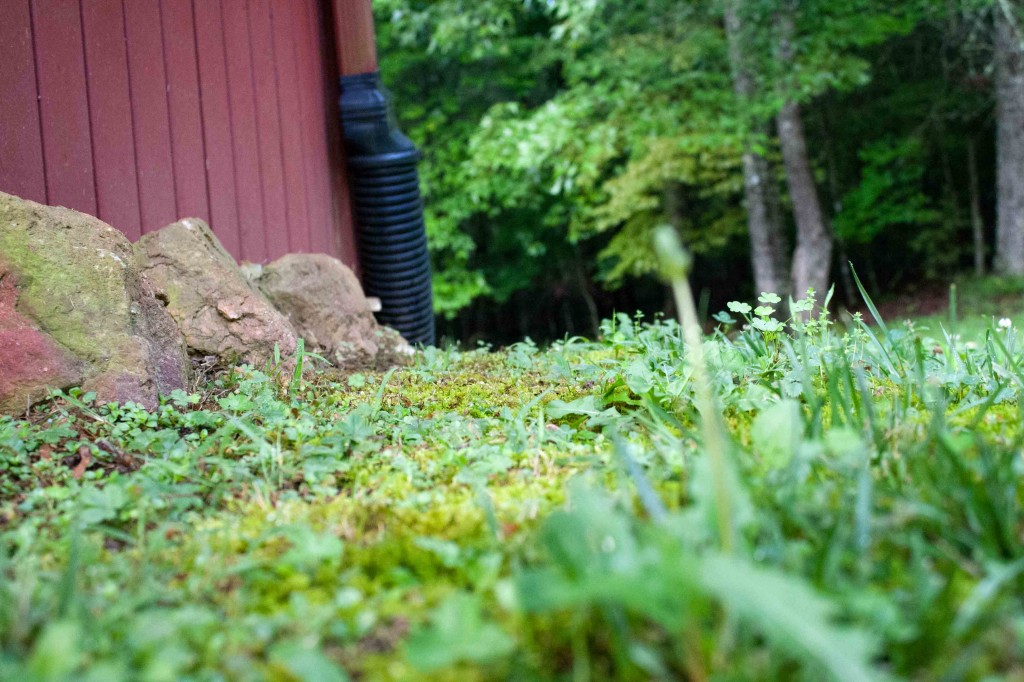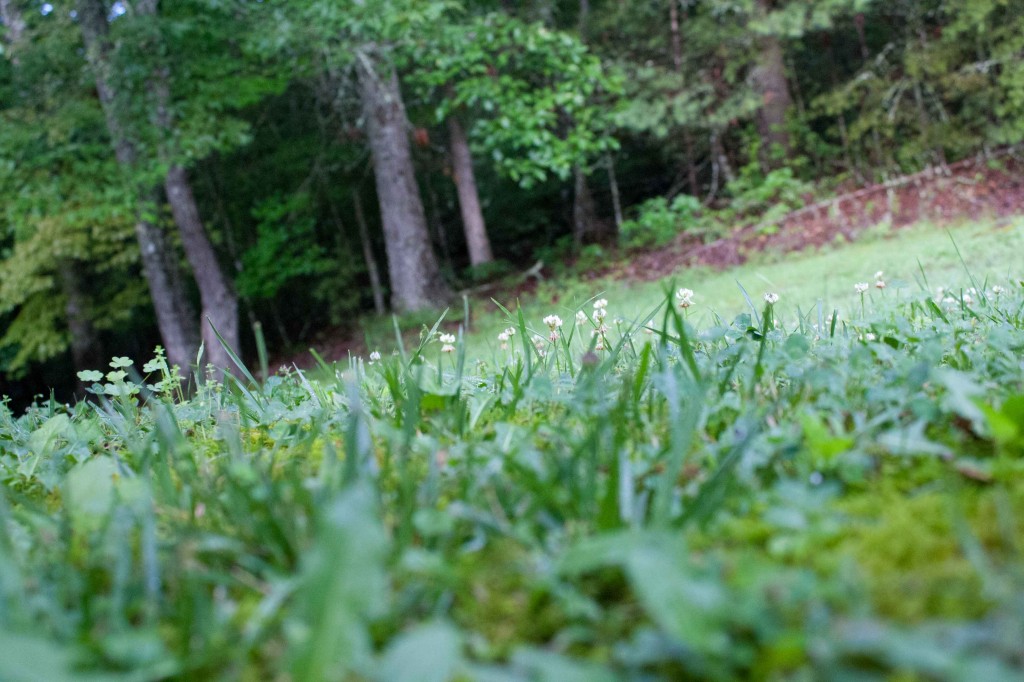 At Bonnaroo, I won a potato sack race and won a granola bar! A homemade, healthy, and delicious granola bar to be exact. This bar consisted on only 5 ingredients. Wonderful. The recipe was listed on the wrapper so I decided to create my own granola bar. I've honestly never had such a good granola bar. So tasty and oil, preservative, and additive free. You get to control the ingredients, which I am a fan of.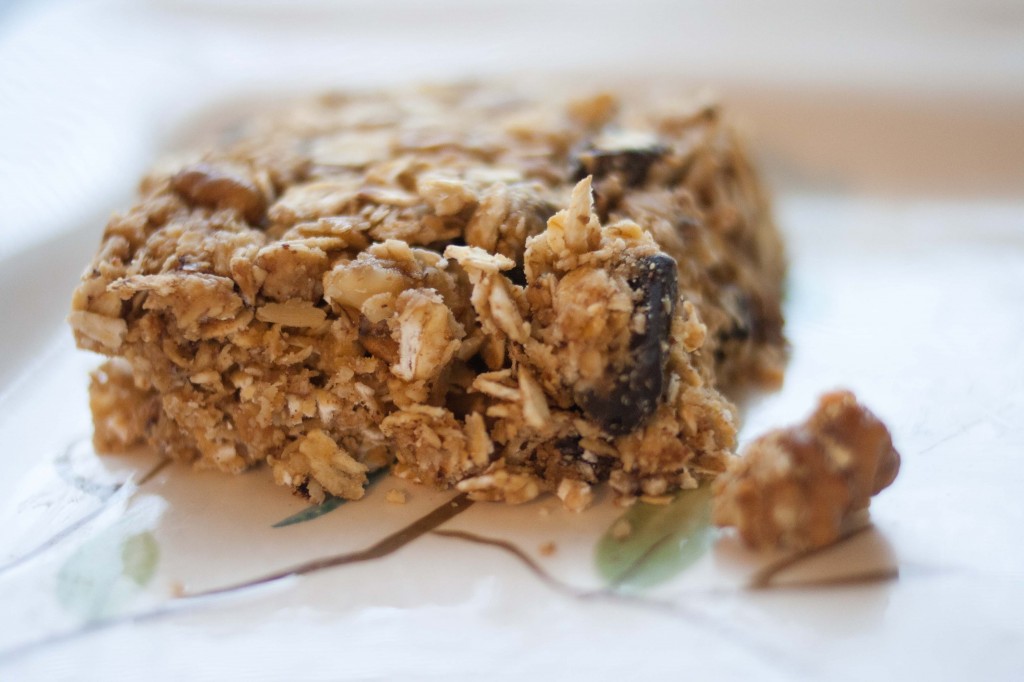 I added a bit of maca powder to my bars for an extra bit of health. You can add whatever you'd like and the good thing about these bars is that they're raw. No cooking required which means whatever you add in will be preserved and not ruined from high temperatures. Next time I'm going to add flax and chia seeds. Top it with hemp seeds? Mmm sounds purrfect.
These kinda fall apart easily so just be careful and you'll be alright. Maybe adding a flax egg would help out a bit. I'll have to try that.
These were just so satisfying and would be great for energy at a festival. Or anywhere really. Eat them as a snack. Just make 'em please.
Ingredients:
4 cups old fashioned rolled oats
3/4 cup peanut butter (any nut butter would do swell)
1/2 cup honey (I used orange blossom and sage honey) (use maple syrup to make vegan)
1/2 cup chopped walnuts (any nuts will work)
1/2 cup chocolate chips (I used a 90% cocoa bar, chopped)
1/4-1/2 cup raisins (or other dried fruit) (optional)
Mix all ingredients, except peanut butter and honey, in a large bowl. Heat peanut butter in a small saucepan. Mix melted peanut butter and honey in with rest of dry ingredients. Mix well!
Press into pan and set in fridge. Feel free to make these as thick or shaped as you'd like.
Cut into shapes once cooled and hardened a bit.
Take pleasure in each bite.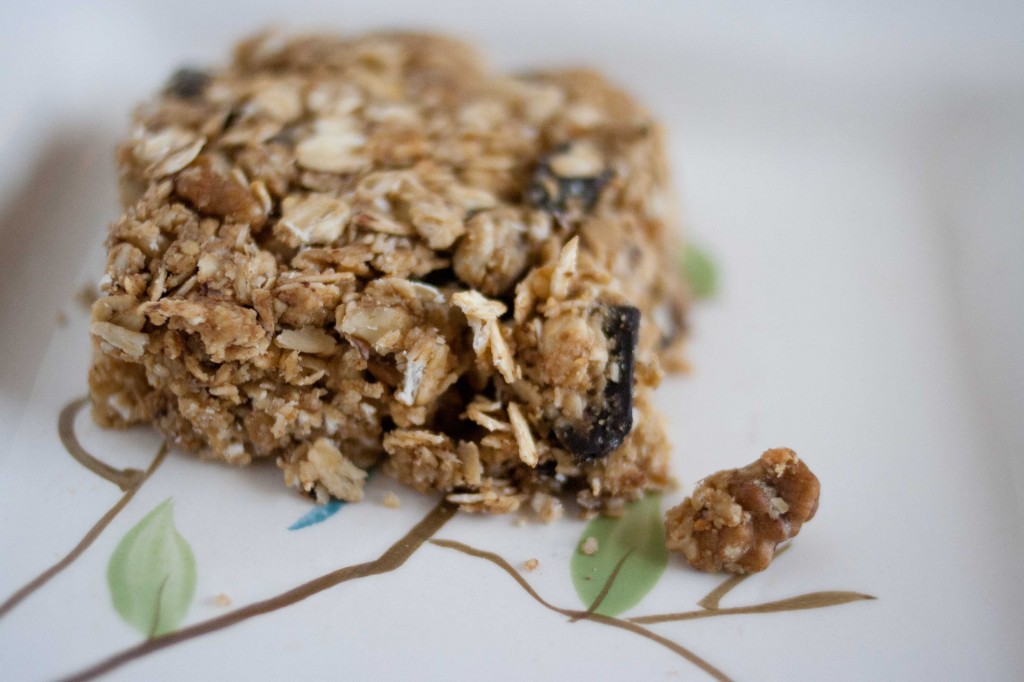 I've been obsessed with high cocoa content chocolate. Minimally sweet and goes so well with the sweet honey.
Different flavors of honey, particularly the darker varieties have such exotic tastes in this granola bar. And in general too.
Wildflower honey has to be my favorite right now.
The Indian Sage honey I used was from a local farmer's market. The orange blossom honey was a gift, but using them together really made these granola bars tantalize my taste buds.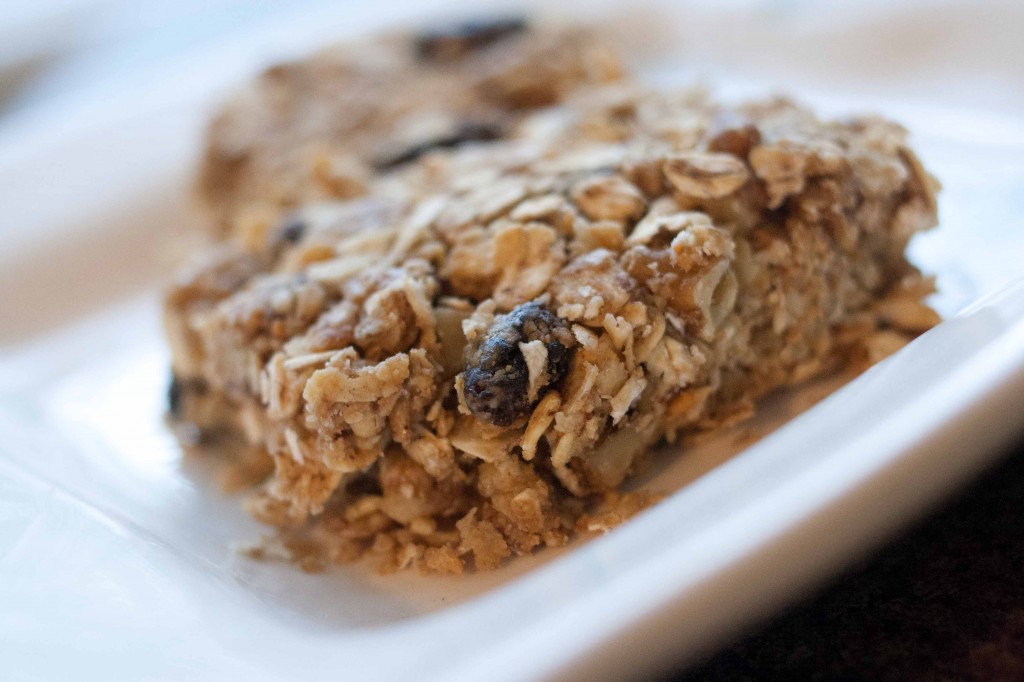 I figure some good flavor combinations would be:
-sunflower butter, dark chocolate, sunflower seeds
-adding 2 tsp cinnamon
-almonds, dried cherries, almond extract (mix in with the honey), almond butter
-macadamia nuts, white chocolate, coconut flakes
-cashews, pistachios, dried apricots
- replacing maple syrup to make vegan, pumpkin spice, pecans, cinnamon chips
- pistachios, cranberries, white chocolate
These bars make a great granola too! Just let them crumble a bit and use them as toppings for yogurt, oatmeal, anything really or just eat it plain. So good!
The possibilities are endless. I'm glad I found a staple granola bar recipe that's simple, healthy, and tasty..