You're like the peanut butter to my pumpkin…What?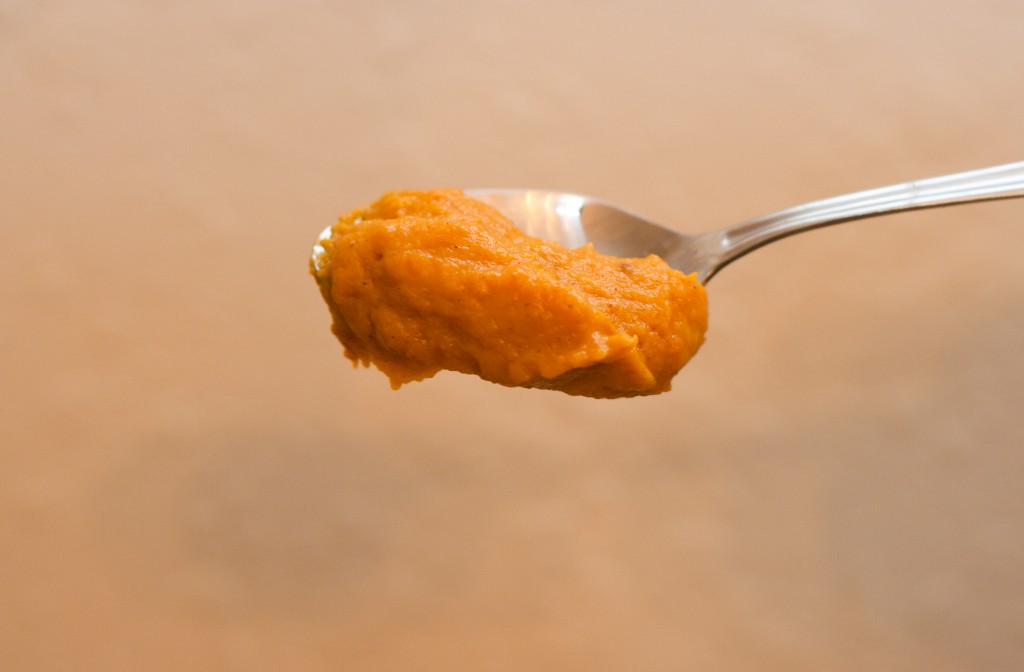 Breaking news! New spread for apples has been invented out of a creativity spark and yearning for something with added protein. Pumpkin peanut butter protein spread has been born. After eating quite a few carbs lately (don't worry they were all whole grain

), I was craving a sweet nighttime snack but at the same time did not want to overload my self with sugar and carbs. An apple! Yes, but what else? Peanut butter! Yum. Well there's some pumpkin puree in the fridge and with my previous post we have all learned that pumpkin, pb, and protein powder all go along quite swell. Here ya have it, a healthy dip alternative to just plain ol' peanut butter.
1 apple, cut
2 tbsp peanut butter
1/2 cup pumpkin puree
1/2-1 scoop vanilla protein powder
cinnamon or pumpkin spice to taste
Cut the apple into slices. Mix the pb, pumpkin, protein powder, and spices in a bowl. Dip apple slices in bowl, consume, smile.